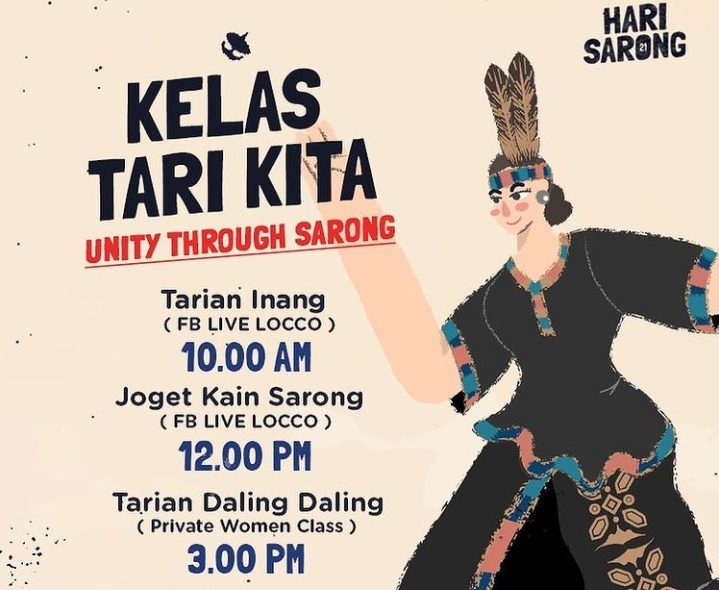 Put on your sarong and get into the groove with a traditional dance lesson on Malaysia Day.
By MARIA MURUGIAH
Malaysians, where you at? It's time to put on your dancing shoes and sway your way into Malaysia Day! As we all (should) know, Malaysia Day is just as special and historic as National Day, since it was when the Malaysian federation was established in 1963. This event saw Malaya, North Borneo (which was renamed Sabah), Sarawak, and Singapore unite into a single state (then later Singapore left, of course).
But since it's not the best idea to go out and celebrate this momentous occasion in the meriah way that we're used to because of the pandemic, we'll just stay home and … DANCE! Prepare to embrace our country's roots with lessons in Tarian Inang, Joget Kain Sarong and Tarian Daling-Daling!
Organised by travel platform Locco Malaysia in conjunction with its annual Hari Sarong event, there will be four dance lessons conducted via FB Live and Zoom, all on Sept 16.
In its second year, Hari Sarong originated as the Keretapi Sarong event which was held in 2017, 2018, and 2019, held to celebrate and instil a community spirit among Malaysians. This year as Locco Malaysia continues to observe the SOPs of the pandemic to keep everyone safe and sound, the "party" will be online.
"The sarong and the art of sarong wearing are Malaysians' shared culture and heritage regardless of race or creed. We hope that this event can continue to promote harmony and a sense of togetherness among all Malaysians," said Shamsul Bahrin, the 2021 event organiser.
If you're interested in learning the elegant traditional dance of Melaka, Tarian Inang, you're in luck as there are two classes tomorrow (on Sept 16): one at 10am for the general public on Locco FB Live and the other at 5pm on Zoom specially for Malaysians residing overseas! These Tarian Inang classes will be conducted by Afifi Taib, a lecturer of scenography at UiTM Puncak Perdana.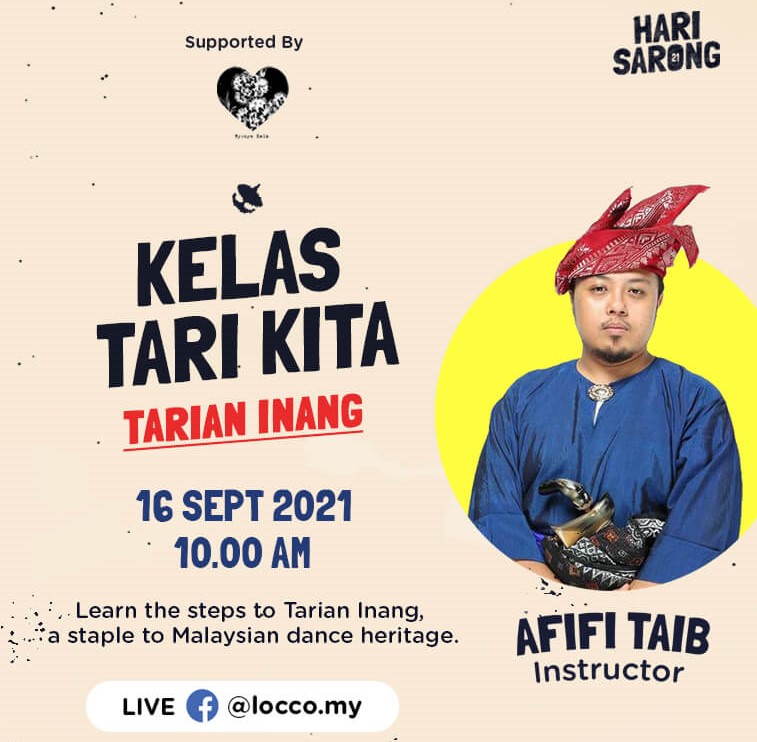 Streaming live at 12pm also on the Locco Facebook page will be a basic lesson on Tarian Joget, and for the ladies, there's a special Tarian Daling-Daling lesson just for you at 3pm on Zoom. While the Joget class is free and open to all, you'll need to register and purchase a ticket priced at RM20 to attend the Daling-Daling class.
Together with Locco Malaysia, these lessons are supported by Akademi Seni Budaya dan Warisan Kebangsaan (ASWARA), local fashion brand Nyonya Kain and Women Travellers Malaysia.
Now that you have everything you need to know, the only thing left to do is to get your sarongs ready and lenggang lenggok away! Visit Locco's website here to get more info, register for classes and catch up on all the other events they have to offer this Malaysia Day! It promises to be loads of fun – they even have a checklist of things for you to do, wherever you may be in the world, and update with the hashtag #harisarong21! Think Sarong Parade
Sketch Contest, Hari Sarong Checklist, Tiktok Dance Challenge, Best Dressed dan Sarong Story.