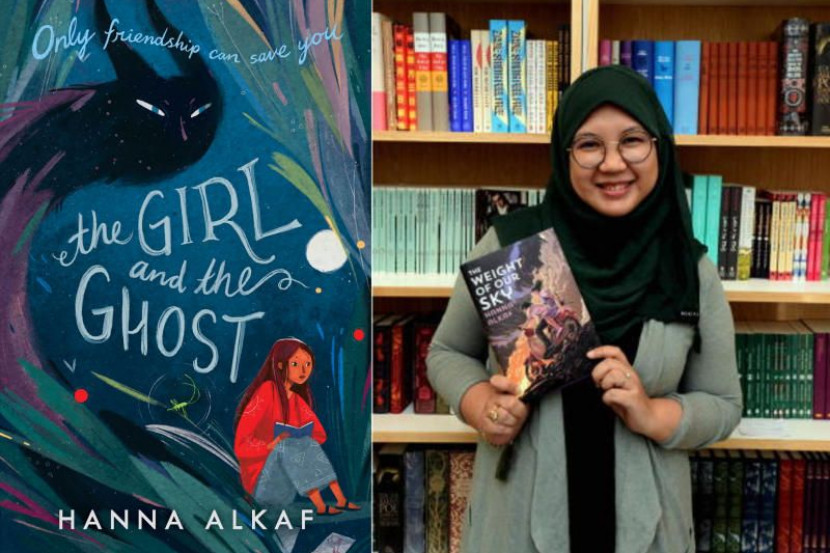 From historic riots to possessive spirits, Hanna Alkaf's stories have sparked a new interest in Malaysian young adult fiction for worldwide audiences.
By Jayson Ho Khin Wy for Lensa Seni
Mention the subject of young adult fiction (or YA fiction), and one might instantly think of the typical literary tropes found in this genre: star-crossed lovers, teenage angst and a dystopian future where rebels are inspired to lead their people to victory.
With Hanna Alkaf's stories, the focus is not centered around stereotypes, but relatable characters with which readers can empathise. The Kuala Lumpur-based author has made headlines in the local literary scene, paving the way for a new wave of YA fiction as she reaches out to a global audience, whilst still retaining a familiar Malaysian flavour. As Hanna mentions on her official website, she writes "unapologetically Malaysian books for kids and teens."
While Hanna has also written short stories for anthologies, it is her full-length novels that have garnered more critical acclaim. Her first novel, The Weight of Our Sky, was an instant hit during its release in 2019 for not only being internationally published (by Simon & Schuster), but also discussing a topic that tends to be controversial amongst Malaysians – the May 13 riots.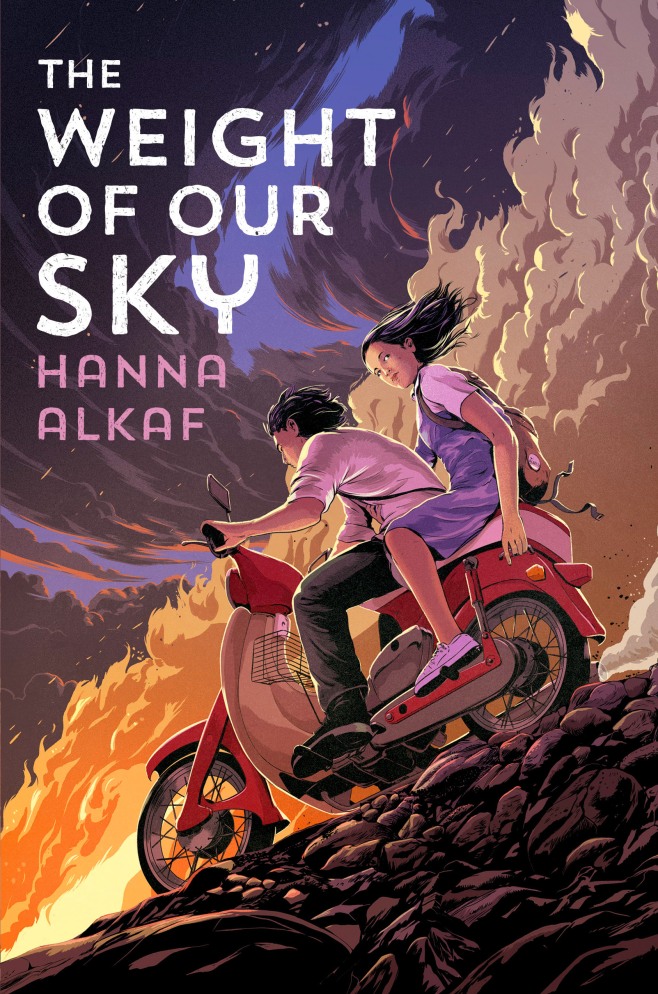 In The Weight of Our Sky, we follow the story of Melati, a 16-year-old student battling OCD. Her anxieties are manifested in the form of a djinn, a supernatural creature from Islamic folklore. The djinn taunts Melati with visions of her mother's gruesome death, which she tries to counter with tapping and counting rituals of her own. But these personal demons only allude to the greater dangers that Melati will face later on.
The book takes place in 1969, a notable period in Malaysian history with the May 13 racial riots. When Melati accompanies her friend to the cinema, she later steps out into a deserted Petaling Street and bumps into a passing trishaw man. His warnings are straightforward, bringing an immediate shift to the novel's tone: '"They're killing one another," he says finally. "The Malays and the Chinese are killing one another."' Within the next 24 hours, Petaling Street becomes a war zone, and Melati has to escape dangerous blockades, gangsters and the threats of arson as she struggles to find her way back to her mother.
There is often a challenge to writing about a historical event, especially one that today's generation might overlook besides reading the basic facts presented in history textbooks. Yet Hanna breathes life into the horrors of destruction, death and pain that Melati and the other characters face. Even after the story's end when the pages are closed, there is a somber atmosphere which lingers, suggesting that history can repeat itself unless we learn from our mistakes.
The popularity of this novel has also led to its translation into Malay by BukuFixi, renamed as Di Situ Langit Dijunjung. It has even been adapted into a digital comic on Webtoon by Malaysian artist Nisrina A.N.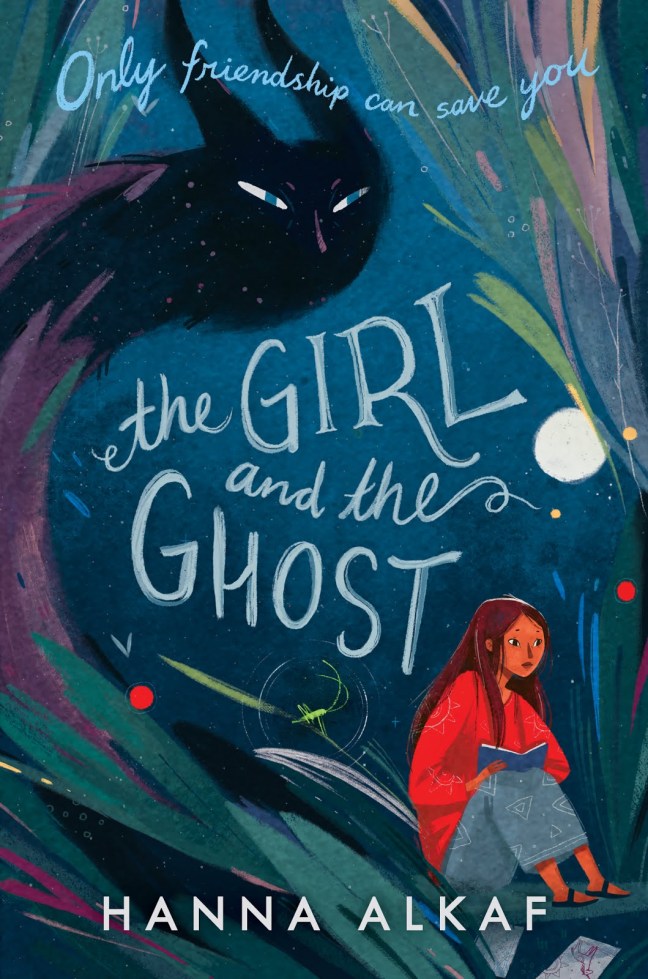 Hanna's follow-up novel came in 2020, The Girl and the Ghost, which also taps into themes of the supernatural, friendship and coming of age. This book begins with the death of a witch in a kampung house, while her pelesit – a trickster-like spirit – is passed on to the witch's granddaughter, Suraya. Often shunned by her mother and peers, the lonely Suraya happily adopts the pelesit, calling him Pink. The two become best friends as they grow together through the years, with Pink becoming Suraya's protector.
Much like Melati's djinn, Pink has a malicious streak, though he claims to be looking out for Suraya as he plays vicious pranks on the classmates who bully her. But when Suraya befriends Jing Wei, the new girl in school, Pink's jealousy takes a dark turn. By turning against Suraya, the pelesit's vengeful pranks grow out of hand, leading both girls into danger. Here, the haunting takes on a literal and metaphorical aspect, alluding to the dangers of being in a toxic friendship. By helping Pink to escape from the sinister clutches of a pawang hantu, or spirit-catcher, Suraya and her pelesit eventually learn about forgiveness, letting go and how both of them are connected to each other on deeper levels.
Despite the book's darker aspects and its inclusion of supernatural horror, it is mostly cheerful, heartwarming and makes us empathise strongly with Suraya as she grows from an insecure child to a fleshed-out adolescent seeking companionship. There are also random bursts of pop culture references, ranging from handphones to Pokémon and Jing Wei's constant quips about the Star Wars movies. All of these tidbits lend a quirky humour towards Hanna's writing, while also allowing us to connect with the story in its modern-day context.
Another notable feature about Hanna's works is that local terms are written in a normal font, never italicised. With italics, these words tend to suggest an element of foreignness, or being the Other. Yet this plain choice of writing implies a sense of accepting our culture as part our of everyday life, and being proud of who we are as Malaysians.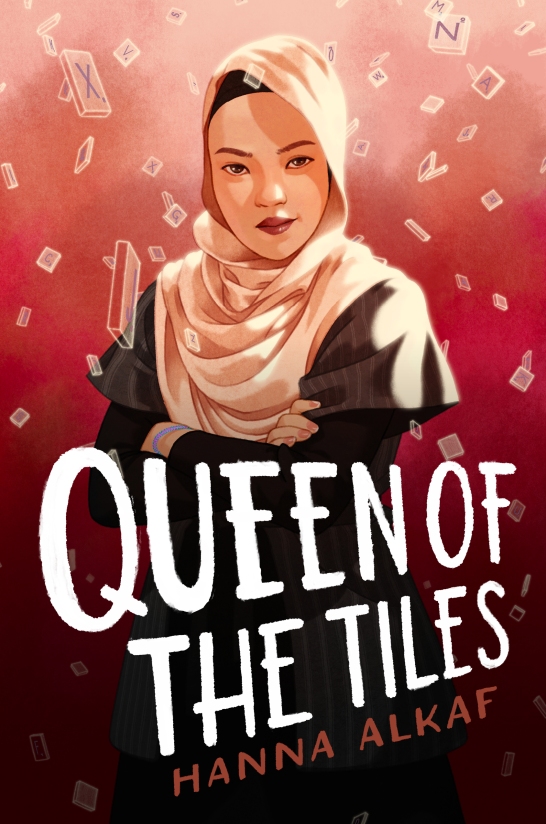 With more projects along the way, Hanna Alkaf is certainly a name to look out for. Her next novel, Queen of the Tiles is set to be released in April 2022, this time containing a murder mystery with elements of Scrabble and Netflix's The Queen's Gambit.
Another upcoming project, inspired by Little Red Riding Hood, is Hanna's own retelling with the working title of Little Red. Set for a 2023 release published by HarperCollins, Hanna's version of the fairytale will replace the red hood with a red hijab, while the big bad wolf is now a harimau jadian (were-tiger) that stalks the forests of Langkawi.
Having followed Hanna's works since her first novel, it has been reassuring to see a representation of Malaysian culture in a genre that tends to gravitate towards a teenage audience. But YA fiction isn't just for young adults – it can be read by anyone who wishes to put themselves into the mindset of teenagers and learn to empathise with their current issues. And as readers, we can be assured that Hanna will continue to tell fresh and captivating tales, all in her uniquely Malaysian way.
For more information on Hanna Alkaf and her works, you can check out her website or follow Hanna on Twitter and Instagram.
Jayson Ho Khin Wy is a participant in the CENDANA ARTS WRITING MASTERCLASS & MENTORSHIP PROGRAMME 2021
The views and opinions expressed in this article are strictly the author's own and do not reflect those of CENDANA. CENDANA reserves the right to be excluded from any liabilities, losses, damages, defaults, and/or intellectual property infringements caused by the views and opinions expressed by the author in this article at all times, during or after publication, whether on this website or any other platforms hosted by CENDANA or if said opinions/views are republished on third party platforms.