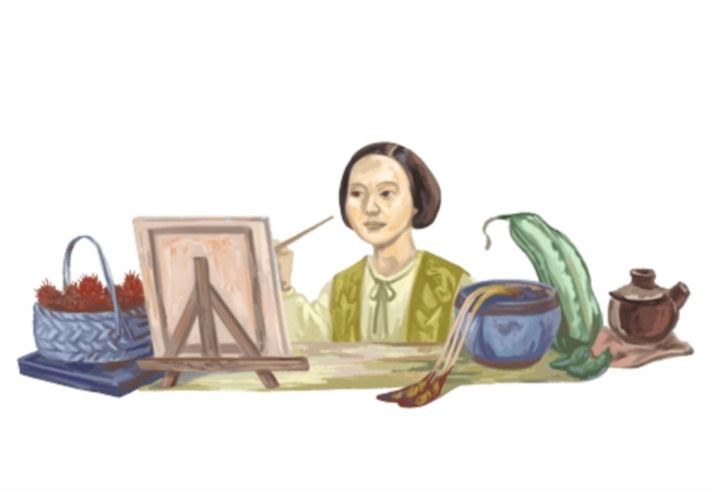 The China-born artist inspired many modern artworks, propagating Singapore's creative ecosystem. Know more about her and what it means to be in a Google Doodle!
By NABILA AZLAN
The largely-used file sharing site WeTransfer has an artsy counterpart, WePresent, which sheds light to lesser-told stories regarding the movement of modern art and culture. Similarly, Google has Google Doodles, which creates odes to not only momentous events but public figures, too. It's a refreshing feat to see movers and shakers of the global art scene highlighted in the most common corners of the Internet. Enthusiasts get to see their heroes featured in a common tab and well, people learn about who these people are for the first time. It is a cool tool for homages and awareness.
Why is this Doodle such a big deal, one might ask? For one, Google Doodles are a global online hallmark. Whenever you see an unknown figure or art piece in a Google tab, it almost always props the question, "Who or why is this celebrated?" – encouraging another open tab about the said subject.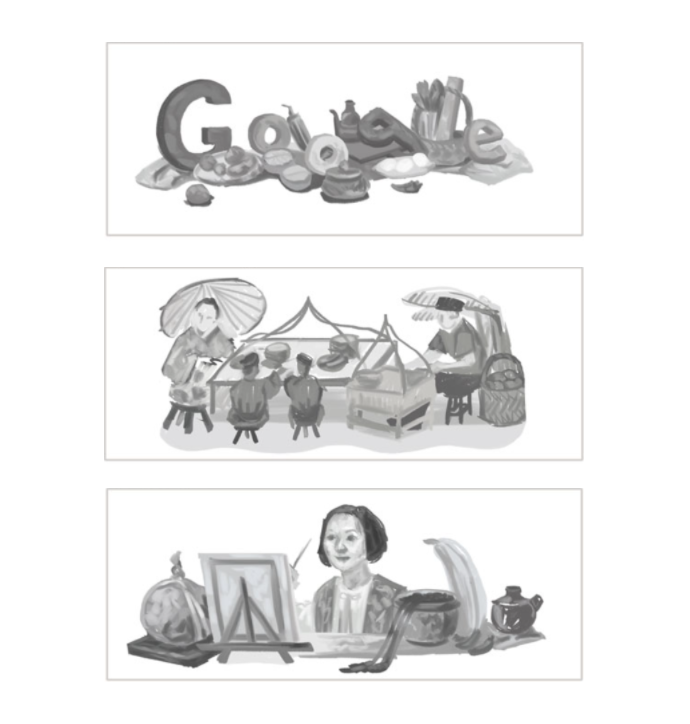 P.S. See the birthday-edition Google Doodles for P. Ramlee and Yasmin Ahmad in the archives!
Which brings us to Georgette Chen. Born in the Zhejiang province in October 1906 as Georgette Chen Li Ying, the visual artist's work bring attention to the familial and cultural nuances in vibrant, post-Impressionism aesthetics. Chen, a teacher-traveller, was born to an antique-dealer father and exposed to museums and exhibitions at a very young age. The artist studied art in New York and later Paris, adopting the life of a full-time art creator soon enough.
In 1930 at the age of 24, two of Chen's works were included in the prestigious Salon d'Automne exhibition in Paris. The Google Doodle created in her honour is to commemorate the 91st anniversary of this exhibit, which marks her first one for the art salon.
She lived in Penang (still considered a part of Malaya back then) for three years in the early 1950s and taught art at Han Chiang High School. Come 1954, she settled down in Singapore and proceeded to teach at the Nanyang Academy for Fine Arts for 26 years.
Warming up to Singapore as her new home, Chen learned Malay. She and her artist friends brainstormed for the perfect Malay nickname with the syllable "Chen", later dwelling on the name Chendana, which translates to sandalwood.
Traversing through memories in warm palettes of oil paints on canvas, Chen's contemporary pieces brought South-East Asia to the eyes of the world. She has been celebrated as a pioneer of Singaporean-styled and Nanyang art, and was awarded the Cultural Medallion in Singapore for her contributions in 1982. Numerous pieces of Chen's art have been transported to cities alike Shanghai, Paris, New York and Tokyo.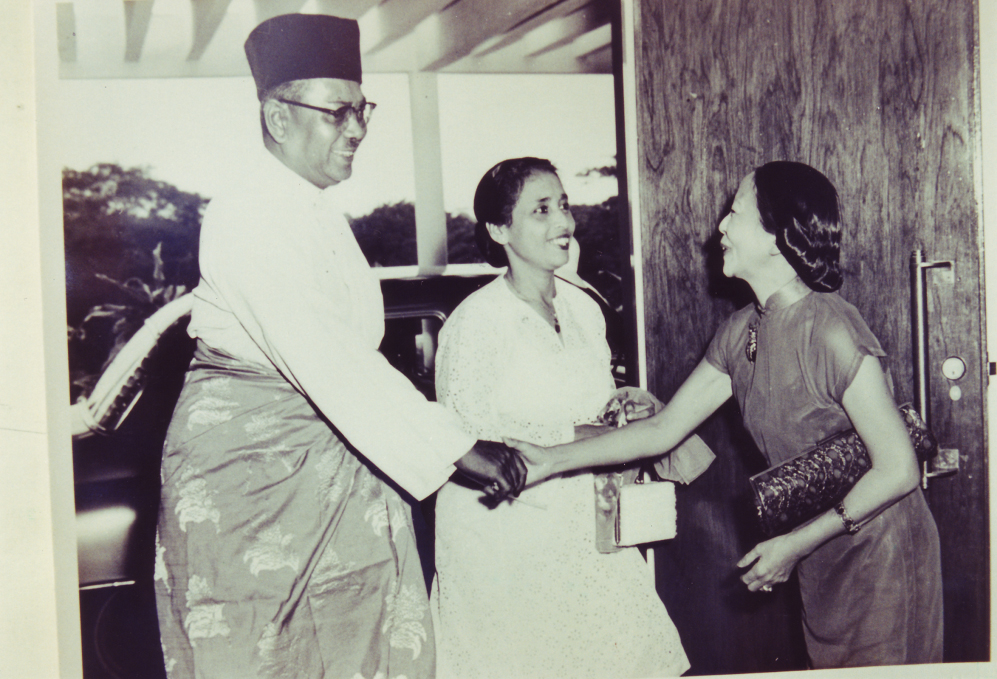 Chen's presence and achievements have been remarkable in that her designated art style was rarely championed by a female artist. The male-dominated art community never seemed to faze her, as she continued to explore various versions of still life; documenting from the nostalgic to the historic, throughout her life.
A solo exhibition which featured 172 of her art has taken place at the National Museum Art Gallery in Singapore in 1985. The following year, it was brought to Malaysia's own National Art Gallery where the first prime minister of Malaysia, Tunku Abdul Rahman was present.
Today, many of her artworks are kept in Singapore for everyone to revel in and revisit. In fact, a recent one titled Georgette Chen: At Home in the World took place from Nov 27, 2020 to Sept 26, 2021.
Here's a gist of the exhibition:
For those who are interested to take a 40-minute virtual tour of the exhibition, go here!
Chen passed away on March 15, 1993 after an 11-year struggle with rheumatoid arthritis. Nevertheless, her legacy and prominent works live on.