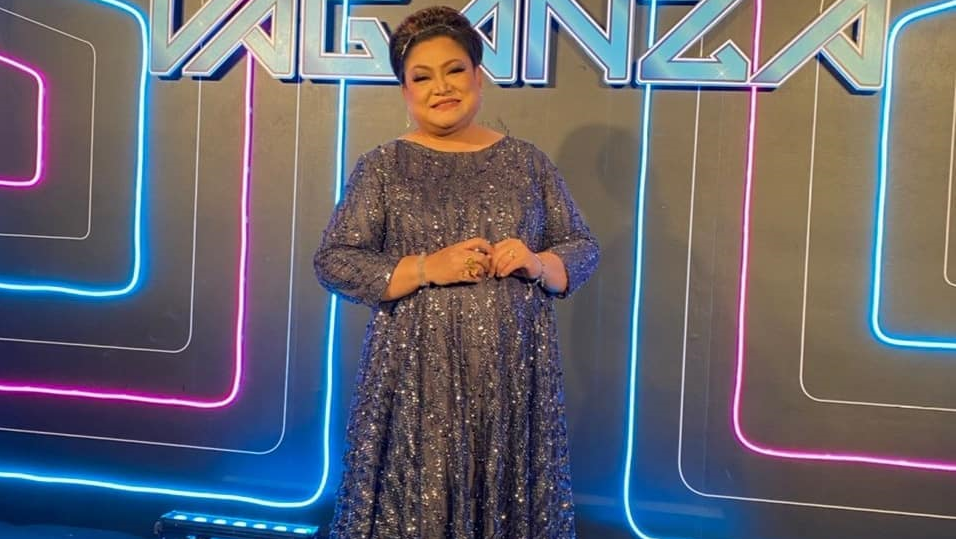 While Malaysia mourns the actress/singer's sudden demise, Adibah always put a smile on our faces, and we will remember her with our hearts full of love.
By NABILA AZLAN
The news about actress-singer-host Adibah Noor Mohd Omar's demise shot to the top of every Malaysian social media outlet after actress Datin Emylia Rosnaida posted about in on Instagram. She wrote, "I am deeply saddened by this news… our versatile friend Adibah Noor has just passed away." She posted the entry at about 8pm yesterday (June 18) after Adibah breathed her last at 7.30pm on the same day at KL's Gleneagles Hospital due to stage four ovarian cancer.
The songstress's battle with cancer was kept a secret, which explained everyone's shock. A photo of Adibah recently came to light on social media at the Tunku Zain Lecture Series: Unplugged (2022), when her fans and friends began commenting about her drastic weight loss. When asked, Adibah shrugged it off as a result of her recently changed dietary habits, beginning Ramadan in April 2022.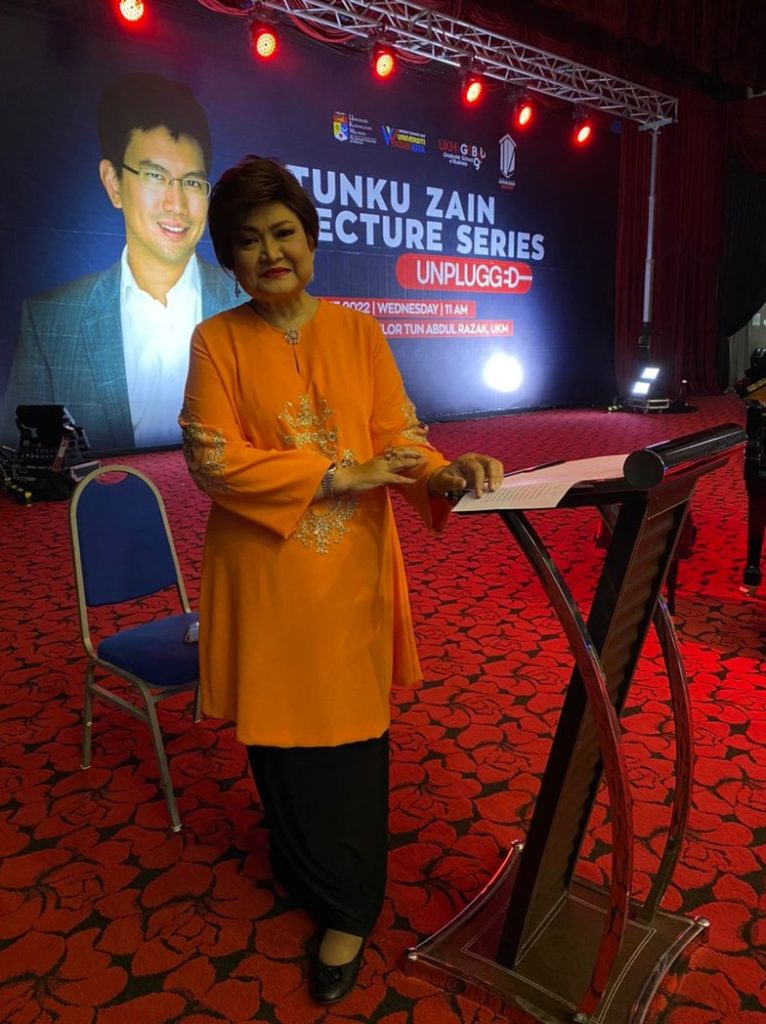 Singer Ani Mayuni, Adibah's comrade in the reality series Gegarvaganza (GV), told BH Online, "She had told us about her long struggle with ovarian cancer. I apologize as my fellow GV friends and I had chosen to keep mum. We couldn't give it away as she was still in the midst of fighting. After GV8 commenced, her sickness came on and off. When she was warded, I thought it had something to do with COVID-19 but when I personally came in to ask, she told me about the cancer and how she had just come out from surgery."
Adibah has been a jovial soul on and off-screen. When she was not posting about how to speak English correctly, she would often share her love for cats with fans on social media.
The ex-teacher received her Teaching of English as a Second Language (TESL) from Universiti Kebangsaan Malaysia (UKM). Known for her song Terlalu Istimewa, she has starred in several of the late Yasmin Ahmad films, namely Sepet, Gubra and Mukhsin as the lovable household help Kak Yam. In 2009, she played the role of Fatimah in the Malaysian spin-off Phua Chu Kang Sdn Bhd. Her English teacher persona took on a new role when she was cast as Puan Hajar in Oh My English! – an edutainment series that ran from 2012 to 2017 on the Astro channel TVIQ.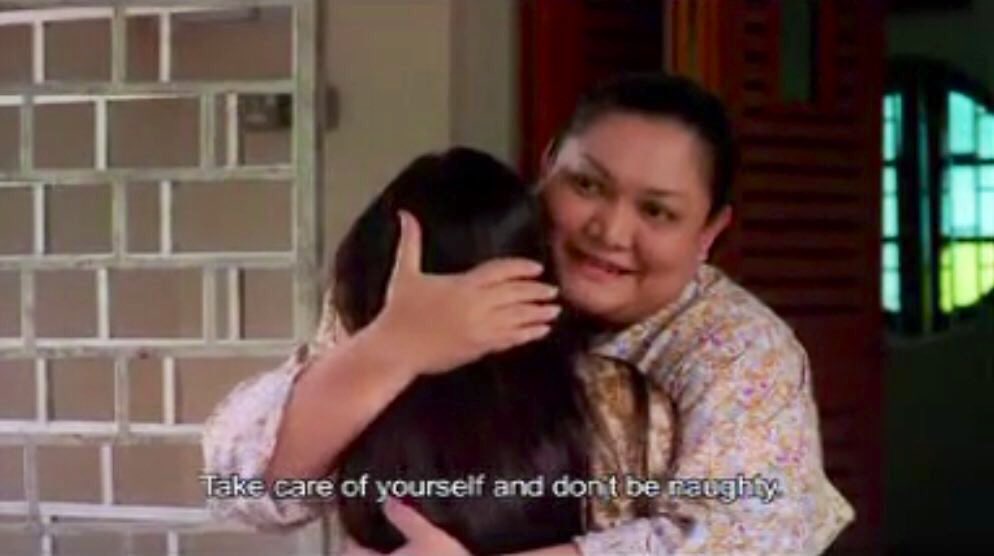 A growing list of media personalities, politicians, fans and friends are expressing their condolences as well as paying tribute to the star who shone brightly throughout her years in showbiz. Here are what some, who have worked alongside the late entertainer, have said:
Actor, Tony Eusoff: "Goodbye my friend. See you on the other side."
Comedian-host, Harith Iskander: "I'm in shock. True shock. Every time I spoke about Adibah I always declared she was one of the best and truest vocalists ever. She did wife Dr Jezamine Lim and myself the honour of performing at our wedding in 2010 and it was a moment that we will cherish forever. Through the years we became friends, I discovered that she had the hugest heart and love for cats and those who were less fortunate. In her career she was a perfectionist sometimes and wouldn't stand for fools – but she was always professional and delivered when called upon. I don't know what to say… Minta maaf Kak Dib. I should have known you were not well."
Radio announcer, Haniff Hamzah: "Innalillah (God bless your soul). I love you always."
Actor and host, Nazrudin Rahman: "My kakak is gone. She was so vibrant and full of ideas. Despite her hardships and her condition, she still really wanted to make a difference. I still can't believe it. She didn't tell anyone. It was a privilege to share a stage and work with you on many occasions. Of all our moments together, this one captures her spirit the best. This is how I truly want to remember you, Kak Dibs. Akak memang terlalu istimewa."
Filmmaker/recording artist Namewee: "I'm shocked that our Malaysian national treasure and legendary actress Adibah Noor had just passed away due to cancer…😰 It's still hard for me to accept the fact… I'm really honored and proud to have you in my movie – Nasi Lemak 2.0. Rakyat Malaysia akan sentiasa merindui kak Noor kita. R.I.P."
Dancer/choreographer Michael Xavier Voon: "My little sister @adibahnoormohdomar …. Salam Takziah to family, friends and loved ones. You are Terlalu Istimewa. 🙏🏻😢 (Keroncong) Hujan from OST Mukhsin It is raining Adibah…. Kak Yasmin will be reminding us not to cry, as you will say the same…."
Actress/director Jo Kukathas: "Goodbye dear Adibah. You weathered many storms. You were strong and vulnerable. You sang like an angel. You made us laugh and cry. You were gifted in so many ways and you gave those great gifts to us. You are an icon. Thank you for your humour, kindness and encouragement over the years and your love and kindness towards all living creatures. Rest now."
The late actress/singer will be laid to rest at the Tanah Perkuburan Islam Tanah Keramat Permai, in Selangor today.