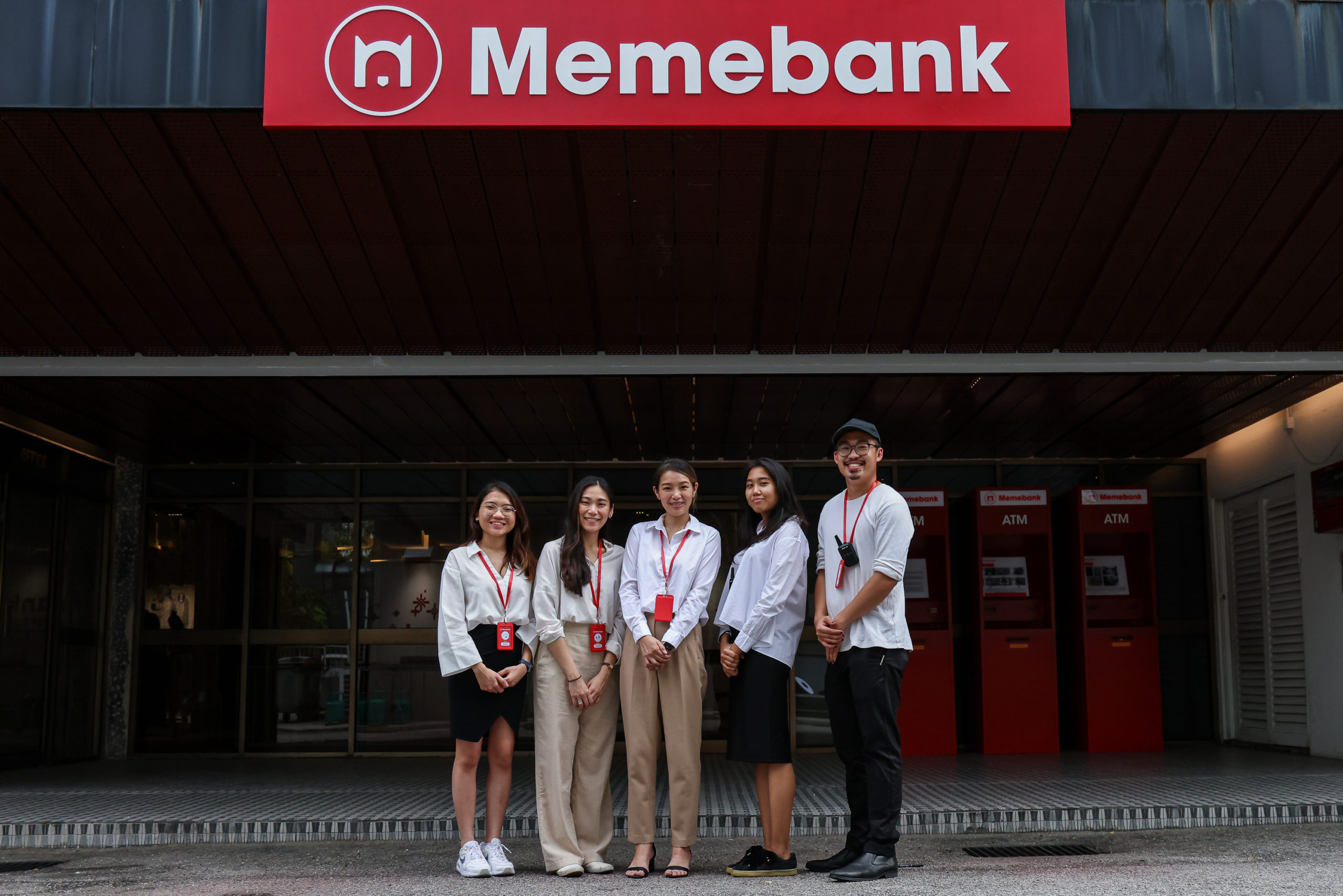 Visit Memebank this weekend and get a glimpse of how its quirky notes are made!
NFTs have been all the rage, and Malaysian artist Red Hong Yi has been capitalising on this crypto fad, not just earning a name for her brand but also sharing some of the wealth for a good cause.
Red's latest venture is the physical Memebank exhibition at APW, Bangsar in Kuala Lumpur – where physical prints (not NFTs) of minibank notes are being sold, and all proceeds are going towards @mercymalaysia's Flood Relief Fund. For international buyers, a portion of the mini banknotes were sold online at www.memebank.store – and sold out by Friday morning, according to Red's update on FB!
As you may already know, there are six notes in total – Chinese Yuan, US Dollar, British Pound, Singapore Dollar and Malaysian Ringgit – as well as the exclusive new mini banknote prints and copper plates, with designs that zoom in on choice parts of the larger originals . A total of 1200 mini banknotes were printed (200pcs for each design). The final sales figures will be announced at the end of the exhibition.
It's quite exciting to see Red's first piece, Doge to the Moon, in person and marvel up close at how much research, detail and humour has gone into the copper plate meme. You'll also, of course, get to meet all the "Memebank staff" and ask them all your questions!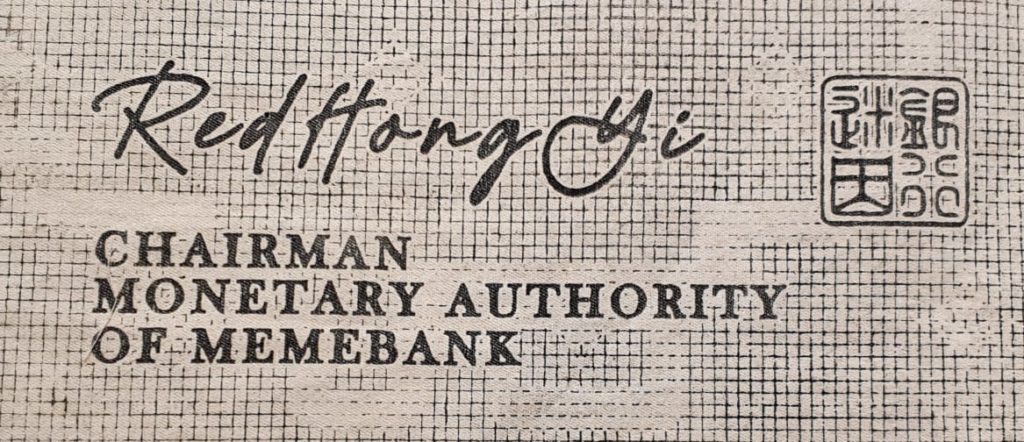 The Memebank note series kicked off last July with Doge which sold for about RM328,000/36.3 Ethereum (ETH) on the Binance NFT Marketplace. It was reported back then that it was a nod to China being at the forefront of the cryptocurrency landscape, and being the first in history to issue paper money during the Song Dynasty.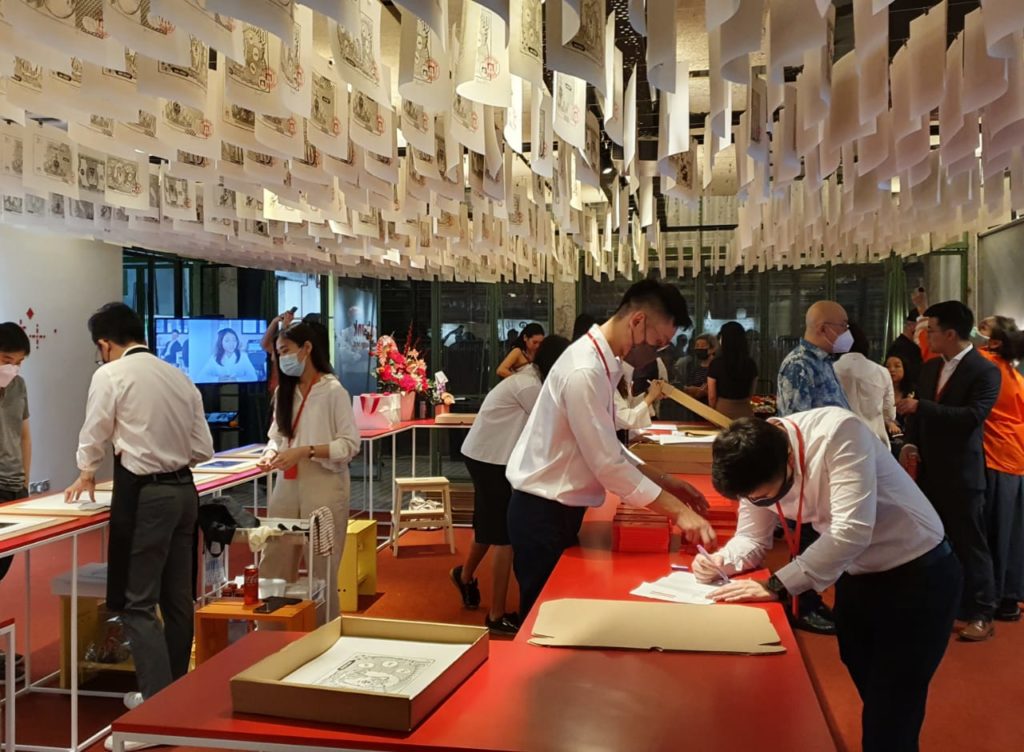 Needless to say there are various opportunities for you to take a cool Instagram shot at the APW exhibition, and to add some fun to the event, "the staff" even demonstrate how the actual printing is done. There is also other merchandise to purchase including timely and really cute ang pow packets. And who knows who you may bump into, with a veritable who's who showing up!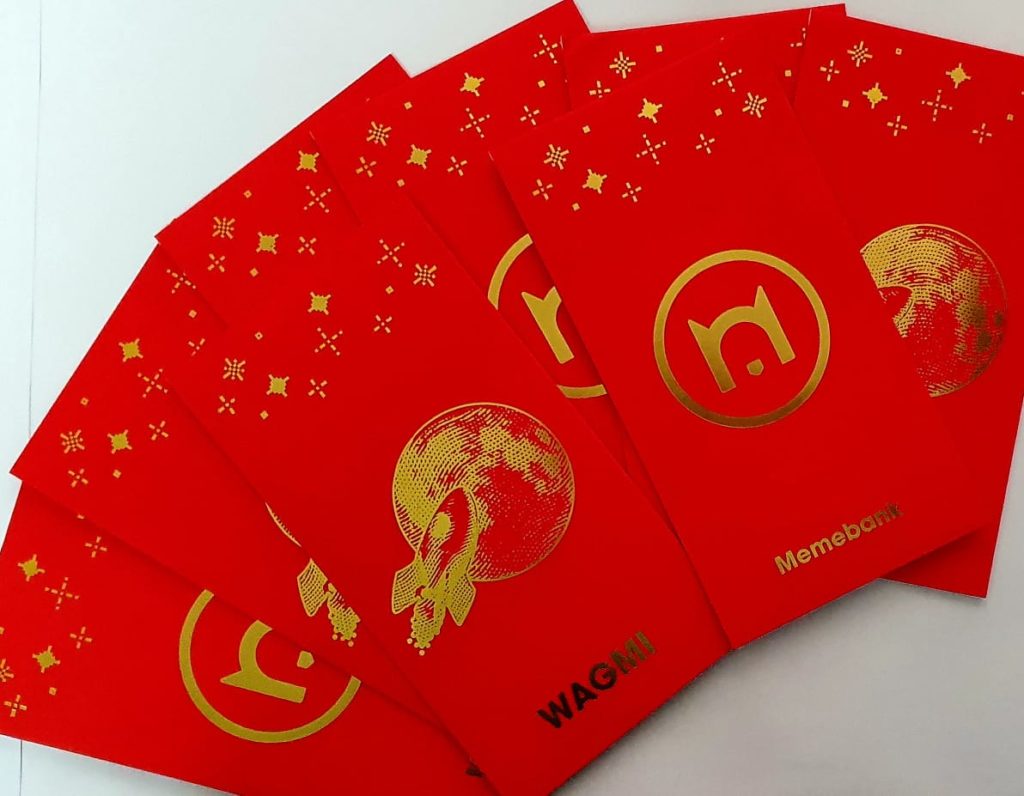 The physical exhibition ends this Sunday (Jan 23), so you still have the opportunity to experience the whole fanfare in person. And if you can't, fret not, there's also the virtual option.
You'll need an appointment to visit the Memebank Exhibition (until Jan 23, from 10am to 6pm) at APW Bangsar, Kuala Lumpur. Don't forget to reserve a spot.
(Featured picture on top of page: Red Hong Yi (centre) with "staff" at Memebank! Photo by ANNICE LYN)