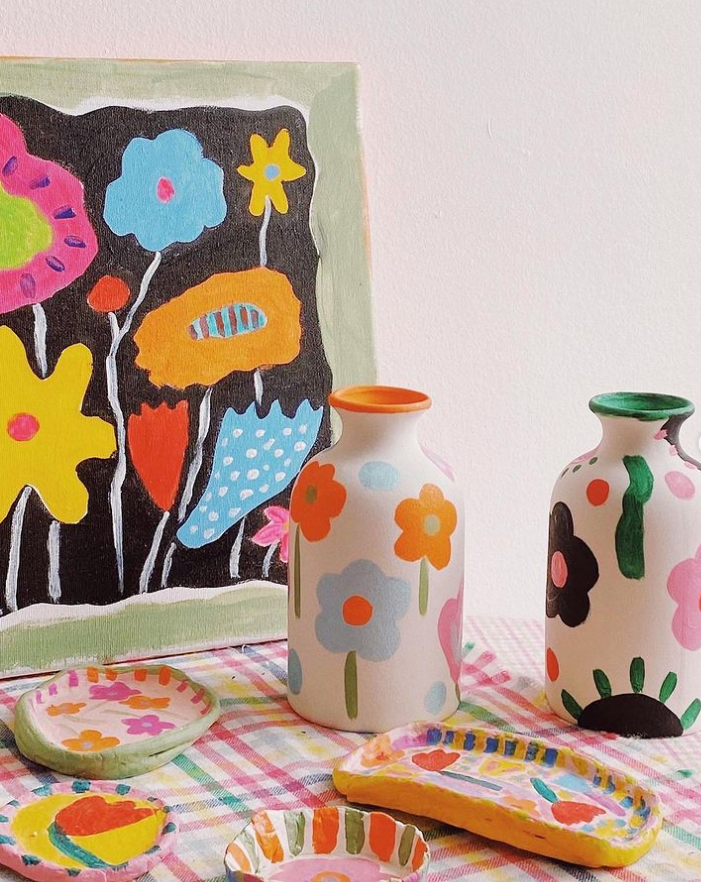 Compiled by CHIN JIAN WEI
As Chinese New Year draws to a close, we trust that you had a great time reuniting with family and friends, or just relaxing at home. Moving forward, we hope that you'll also have an equally great Valentine's Day and Chap Goh Mei. Regardless, the picks this week are sure to delight, whether you're single, attached, or complicated.
Love Potion: Be Mine Pop-Up (Feb 19 – 27)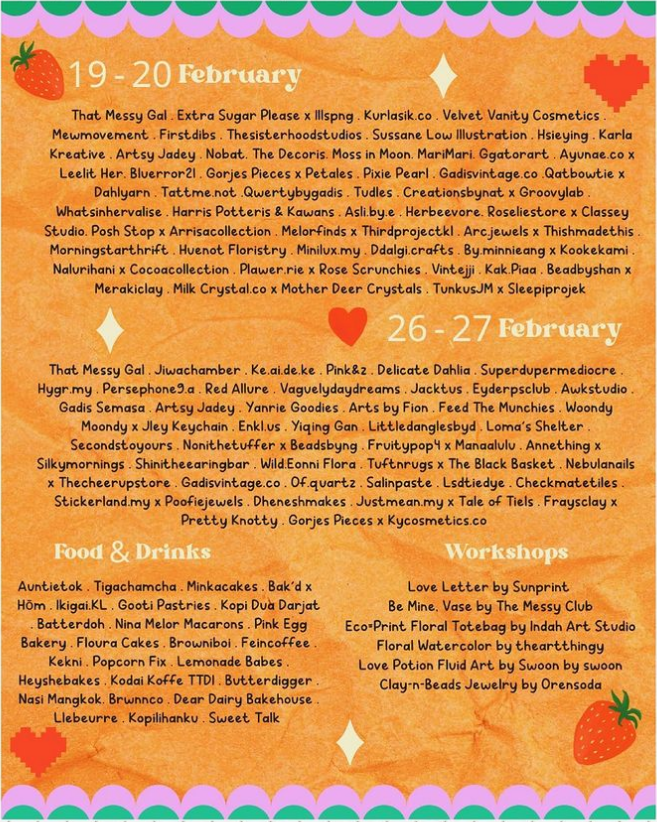 Themessyclub returns with another colourful pop-up art and fashion bazaar at KEDAI KL. For two weekends on Feb 19 and 20, as well as Feb 26 and 27, over 100 small local vendors will be selling fashion, art, food and drinks. Workshops on topics such as floral watercolour or clay and bead jewellery will be held as well. The bazaar will open from 10am to 8pm, but remember to bring your own bag to go green! Check out themessyclub's Instagram page for more information.
Kavin Jay: I Am Sorry I SHOUTED (Feb 18 – 19)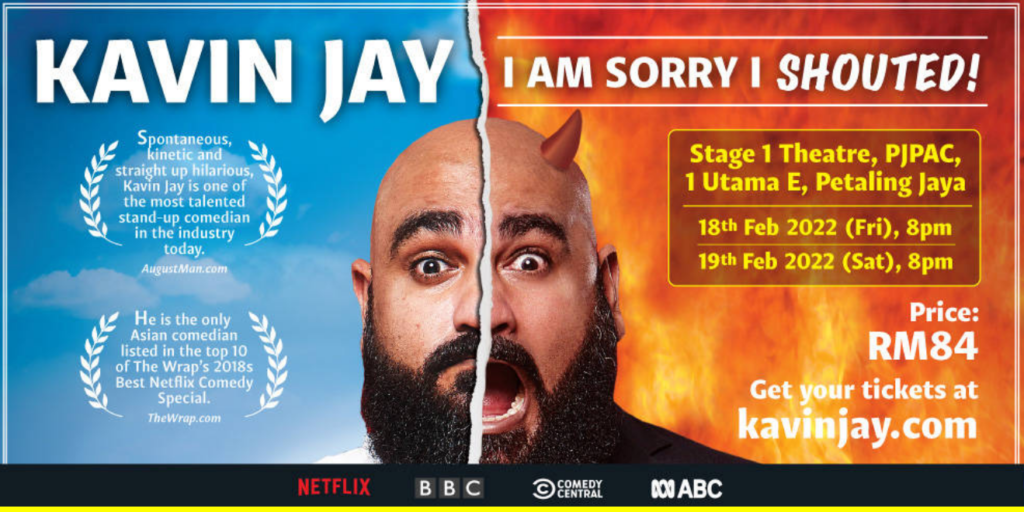 Kavin Jay, one of Malaysia's stand-up comedian talents will be coming to PJPAC, 1 Utama, Bandar Utama on Feb 18 and 19, 8pm to 10pm. The stand-up comedy show will touch upon subject matters such as Kavin's relationship with his family and how his past experiences bring him hope for the future. Come see for yourself the trademark grouchy, rapid-fire humour that earned his Netflix special a spot in the 10 Netflix specials of 2018. Learn more and buy tickets here, priced at RM80 per person.
HOM Art Open (Feb 12 – 26)
HOM Art Trans art gallery's flagship annual event, HOM Art Open is back again for the fourth consecutive year. Almost 60 artists with over 100 specially curated works ranging from paintings, prints, installations and sculptures will be featured. With that much talent on display, there's sure to be something to impress everyone. Follow their Instagram and Facebook pages, or you can contact HOM Art Trans at 012-373 6004 or at their e-mail address: homarttrans@gmail.com
Tragedi Malam Pesta (Feb 18-20)
This weekend at Greydea Studio, TTDI, Rumah Lakon will present Tragedi Malam Pesta. This is a play that's about four friends who reunite one night at a party after not seeing each other for 10 years. A tragedy which occurred in the past concerning the loss of their friend gives rise to secret after secret gradually revealing themselves throughout the course of the night. Ticket prices start from RM30; performances are at 9pm on Feb 18 and 19, and 3pm on Feb 19 and 20. You can buy tickets here and follow their Instagram page to learn more.
DOLLA Mini Showcase (Feb 19)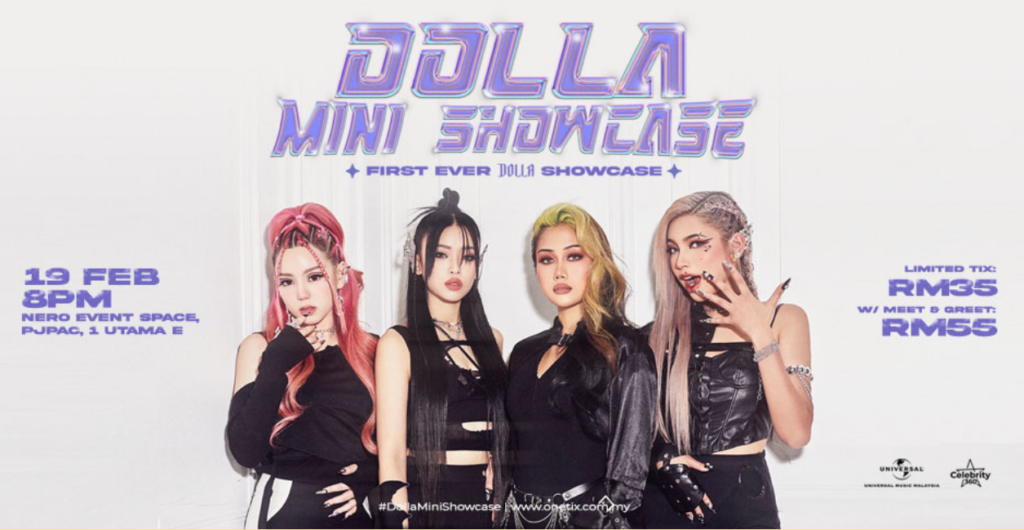 DOLLA, a four-member Malaysian girl group comprising of members Sabronzo, Tabby, Angel and Syasya will be performing at PJPAC, 1 Utama on Feb 19, 8pm to 9pm. This will be DOLLA's first-ever live performance, so fans can expect an exciting show with vocal and dance elements woven into their performance. Ticket prices start from RM31, and you can learn more and buy tickets here. You can also follow the group's Instagram page here.
Feature photo is of the Be Mine, Vase workshop for the Love Potion: Be Mine Pop-Up. Photo via themessyclub's Instagram.