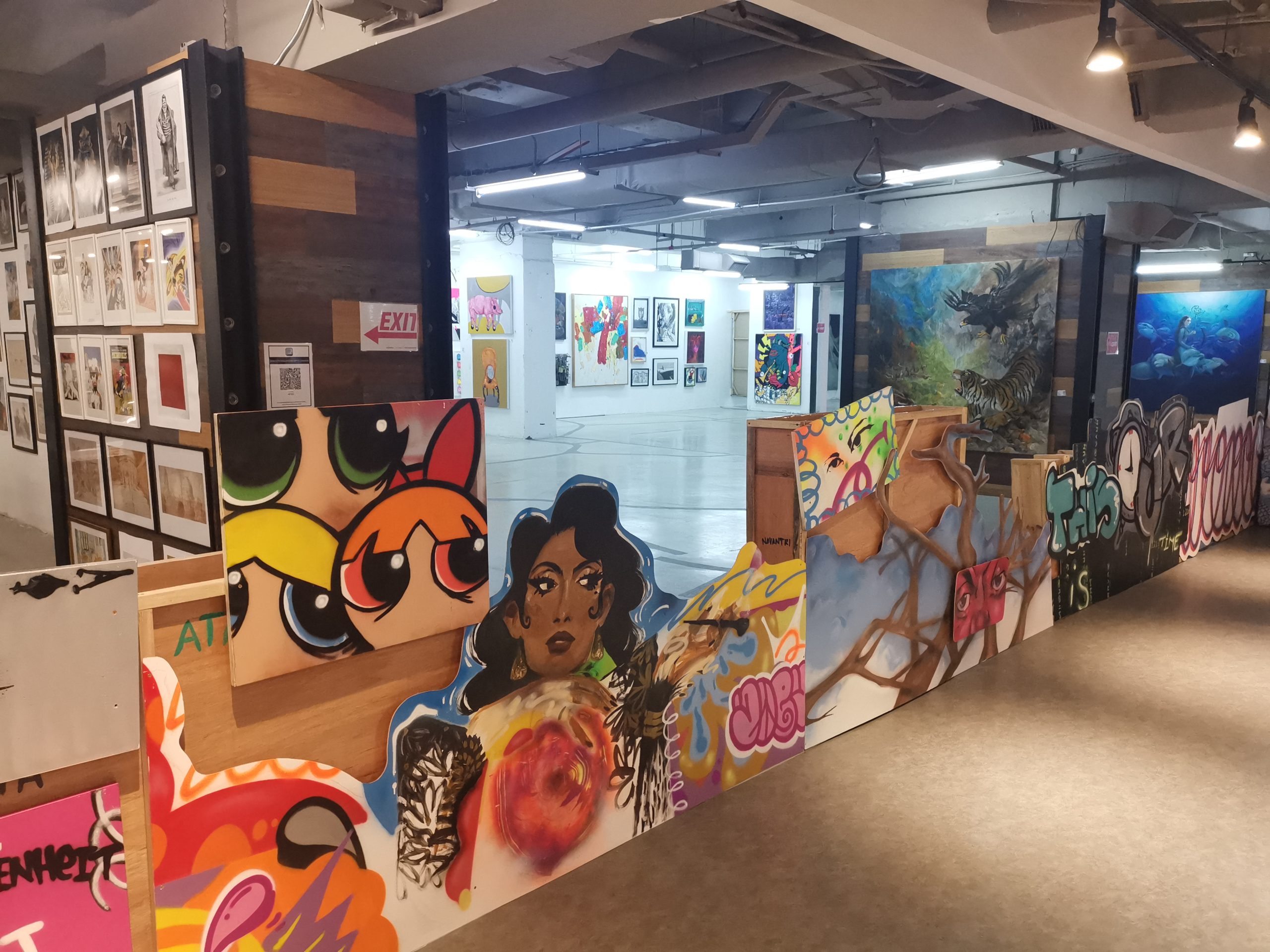 South-East Asia's first hybrid art fair challenged visitors to rethink their concept of contemporary artwork whilst shopping in the heart of Bukit Bintang.
Story and photos by JAYSON HO KHIN WY for Lensa Seni
One of the biggest misconceptions about the idea of art is that art is exclusive, and only meant for a selective few who are privileged or knowledgeable enough to fully appreciate this creative medium.
Last November, the bustling Fahrenheit 88 mall challenged this notion by hosting ArtisFair KL, South-East Asia's first hybrid contemporary art fair. By taking art out of the gallery and placing it within the heart of the city, this exhibition combined the everyday with the eccentric, creating a vibrant space for artists and art appreciators alike to interact.
ArtisFair made full use of the mall's open space – four floors of over 100,000 square feet – to feature nearly 2,000 artworks; all created by Malaysian and Indonesian artists.
Co-creator Andrew Yap, perhaps most known for founding the annual Big Bad Wolf book sales and BookXcess stores, said that the idea for a massive art exhibition came about from having visited several art fairs in Indonesia. Inspired, he wanted to bring Indonesian art out of Indonesia for others to enjoy. Thus, ArtisFair was brought to life.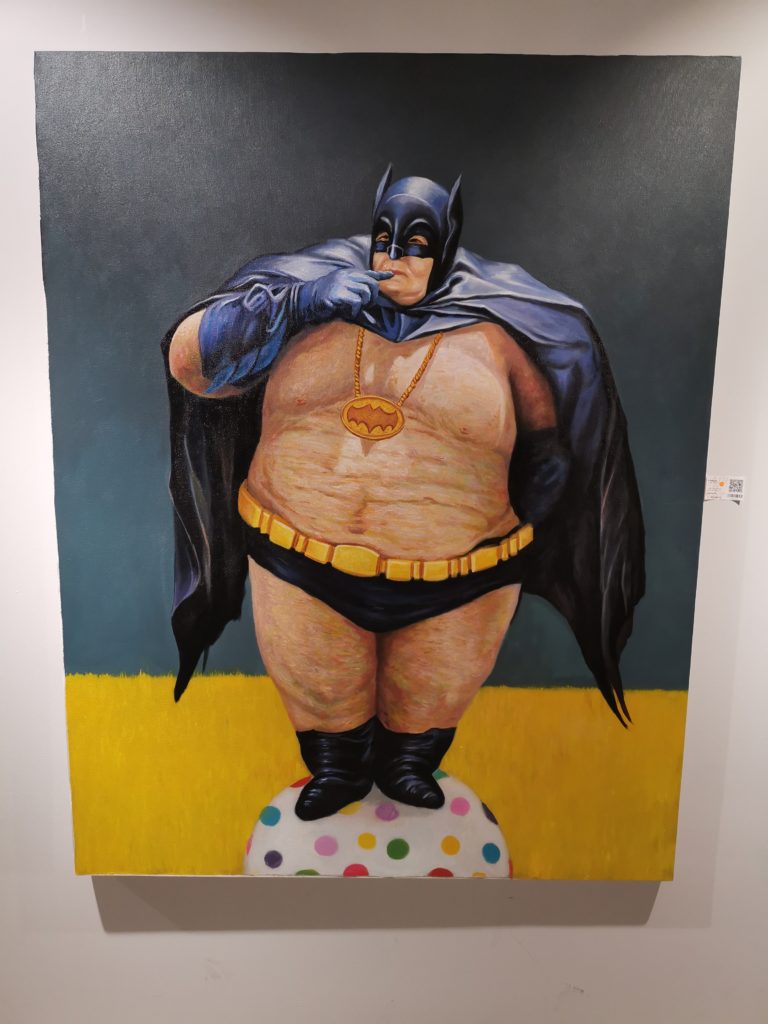 "We had to start somewhere, first by making art affordable and accessible. The same reason why I started retailing books. This is something I've always wanted to do," says Yap.
At first glance, ArtisFair may have come across as the region's largest art jumble sale with the impossible task of selling nearly 2,000 pieces in three weeks. Yet the idea was not to focus on any particular artist, but rather to let the artwork speak for itself while allowing viewers to be drawn towards a piece they might like.
As the exhibition's tagline suggested, everyone deserves to have good art in their lives.
With the help and experience of co-founder Dato Sri Bernard Chandran, the exhibition exuded a French-style open gallery, using everything from the walls to crates and boxes to frame the art. With plenty of space for visitors to feel at ease, there were some hidden gems on each floor.
However, the exhibition did hit a bumpy start, having to change its initial approach of hanging art pieces over the mall's balcony railings. Due to tremendous backlash from social media, with people voicing their displeasure about how some of the pieces were displayed, the artworks were eventually taken down and placed in the gallery spaces.
Despite hearing about the early changes in the exhibition's layout, I was only made aware about this piece of news after my first visit. Yet I had decided to observe the remainder of the exhibition at face value, enjoying the experience for what it was.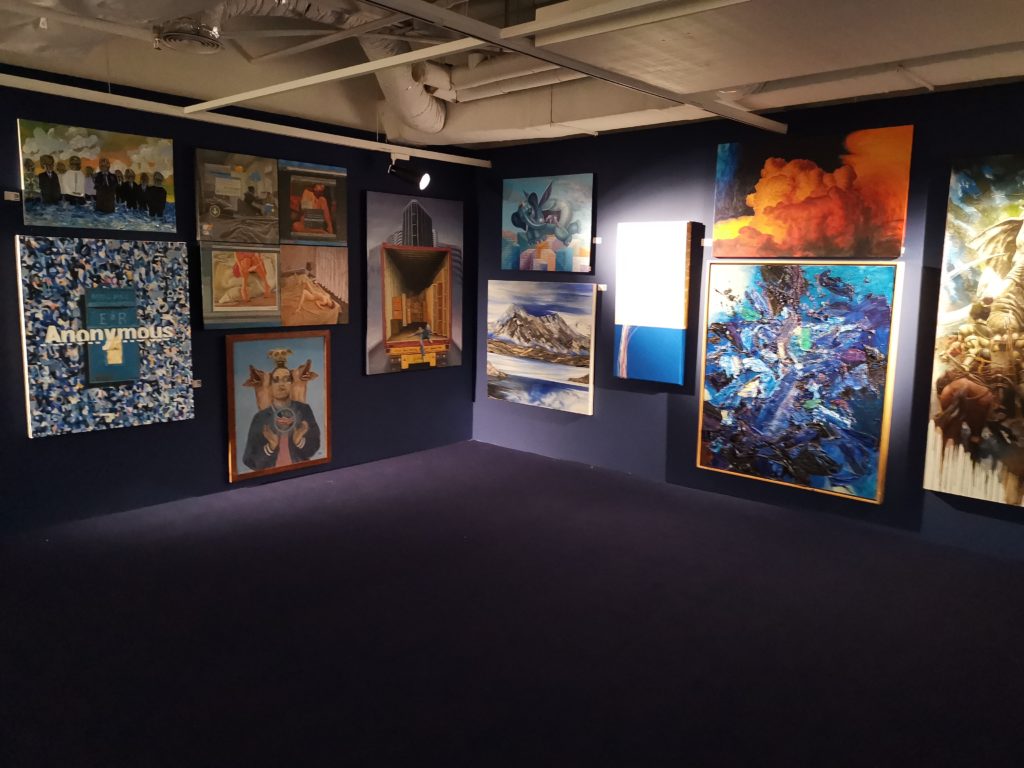 One of the standout spaces would have to be the PAPU (Pop Art Pop-Up) store located on the first floor. It was managed by Nicholas Siau, a 27-year-old who owns a small curation of paintings, sculptures and even a collection of oddities such as toys for sale.
He began the pop-up store at Publika Mall in 2018, but the pandemic caused PAPU to close temporarily, before it found a new home at Fahrenheit 88. Now a permanent residence, the space possesses – as Nicholas claims – an atmosphere similar to that of a kedai runcit or provision store. Stepping inside, I found it easy to understand why. The space may be small, yet it is homey and filled with intriguing odds and ends.

Moving up to the second floor, the exhibition turned into a winding maze with twists and turns, each corner filled to the walls with paintings. One of the first pieces on display, and easily a huge hit with visitors, was the painting labelled "(F/B)atman" by Indonesian artist Gatot Wijoyo.
This acrylic on canvas depicts a comically obese man dressed in a Batman costume while balancing on what appears to be a ball covered in polka dots. Having overheard some remarks by passersby that the character isn't Batman but Fatman, the title makes sense, giving a choice of referring to this painting by one name or the other.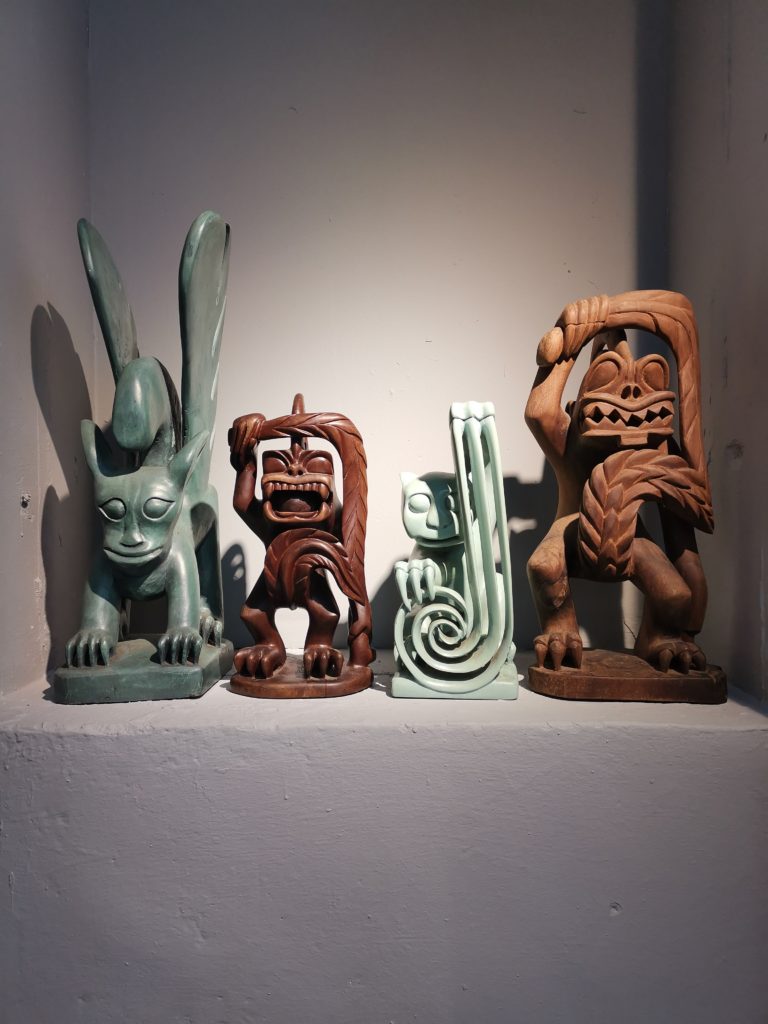 The third floor was perhaps the exhibition's piece de resistance, with the largest gallery section featuring paintings that stretched across an open-area hall. Walking through this space felt like exploring an endless tapestry, or perhaps an attempt to find something specific from the world's largest art jumble sale.
Instead, there were a variety of paintings to discover amidst this orderly chaos. Some paintings resembled photos capturing tender moments of everyday life, while others focused on the fantastical, with surrealist landscapes and characters from movies and pop culture. Staring closely enough, I was even able to notice the paint textures and details from the brushstrokes that stood out from the canvas.
In light of the SOPs established, all exhibitions had prioritised the use of QR codes for visitors to scan. Each artwork's QR code was complete with information about the artist, prices and a purchase feature, should visitors wish to buy or collect a piece of art.
The ArtisFair website also allowed for online shopping purposes, making it convenient to browse the pieces from the comfort of one's screens. For customers looking to purchase any art on a tighter budget, the site also offered a category of works on sale below RM1,000.
There was also a pop-up book fair in partnership with BookXcess, where titles ranged from topics about the history of art to graphic designs and typography, all at discounted prices. A4 sized art prints were even available for RM1 per piece.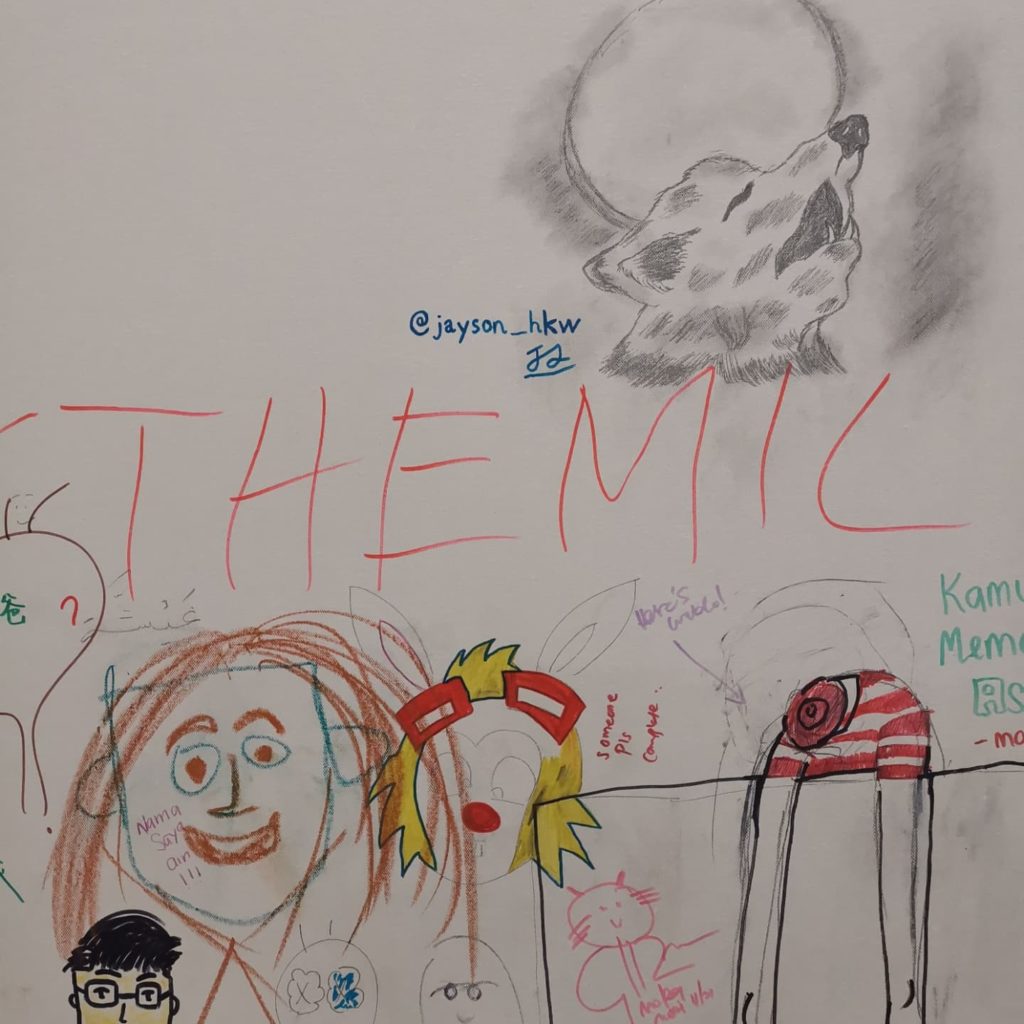 Some of the artwork on display was not just produced by the artists alone, as visitors had the chance to express their artistic side in a dedicated space on the first floor. This open shop lot provided an assortment of pencils, coloured markers and plenty of space on the walls to create your very own mini masterpiece. All you needed was your imagination. Of course, as a budding artist, I couldn't resist leaving my mark behind with a personalised sketch.
To summarise my experience or point out any highlights seems almost impossible, given the sheer magnitude of this exhibition, I had to return for a second visit during the first weekend. One trip was insufficient. Each new trip allowed me to develop a fresh perspective, and see things I might have missed previously.
But do I agree that art is fair, as the name suggests? It is undeniable that art suggests an element of high culture and takes a great deal of enthusiasm to be appreciated. Yet it is also innovative ideas such as this exhibition, and commendable efforts to make artworks more easily accessible to the public, that yes, art should be for everyone.
The ArtisFair KL exhibition was held at Fahrenheit 88 Mall in Bukit Bintang from Nov 11 – 28, 2021. You can catch a glimpse at ArtisFair KL website.
Jayson Ho Khin Wy is a participant in the CENDANA ARTS WRITING MASTERCLASS & MENTORSHIP PROGRAMME 2021
The views and opinions expressed in this article are strictly the author's own and do not reflect those of CENDANA. CENDANA reserves the right to be excluded from any liabilities, losses, damages, defaults, and/or intellectual property infringements caused by the views and opinions expressed by the author in this article at all times, during or after publication, whether on this website or any other platforms hosted by CENDANA or if said opinions/views are republished on third party platforms.