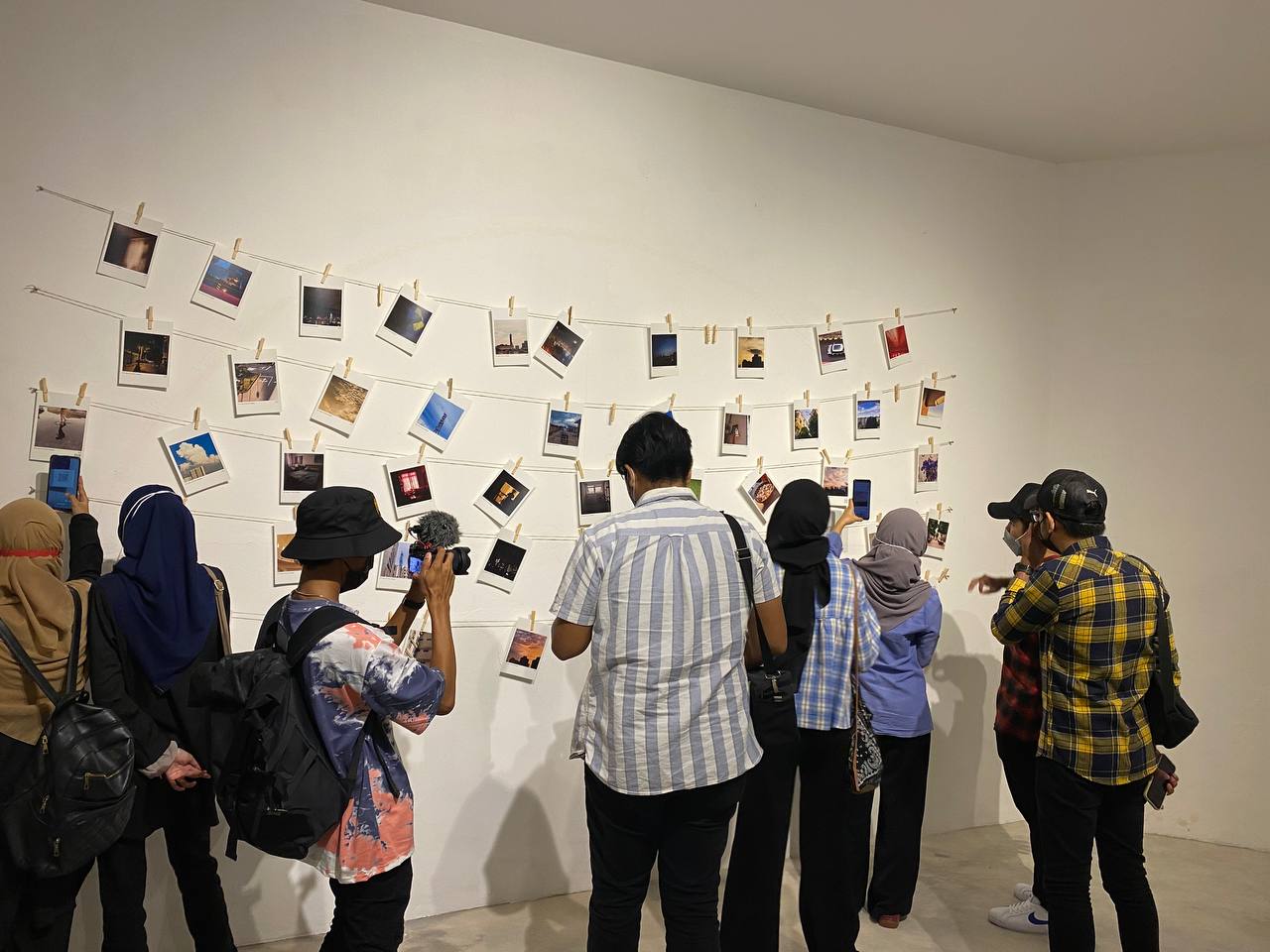 By NICOLE CHANG
WHILE people in Klang Valley have been enjoying the fresh, new and exciting SENSORii multimedia art exhibition at REXKL, Perak has its own uncoventional offering too! From Dec 1 until the end of January 2022, Kapallorek Artspace, a creative art space in Seri Iskandar, Perak is welcoming visitors to explore an immersive and interactive art engagement at the ANTARA New Media Exhibition.
"Unlike many art exhibitions that prohibit visitors from touching the exhibits, ANTARA invites visitors to interact and have fun with the exhibits," said Fadly Sabran, founder of Kapallorek Artspace, who is also a new media artist, researcher and fine arts lecturer.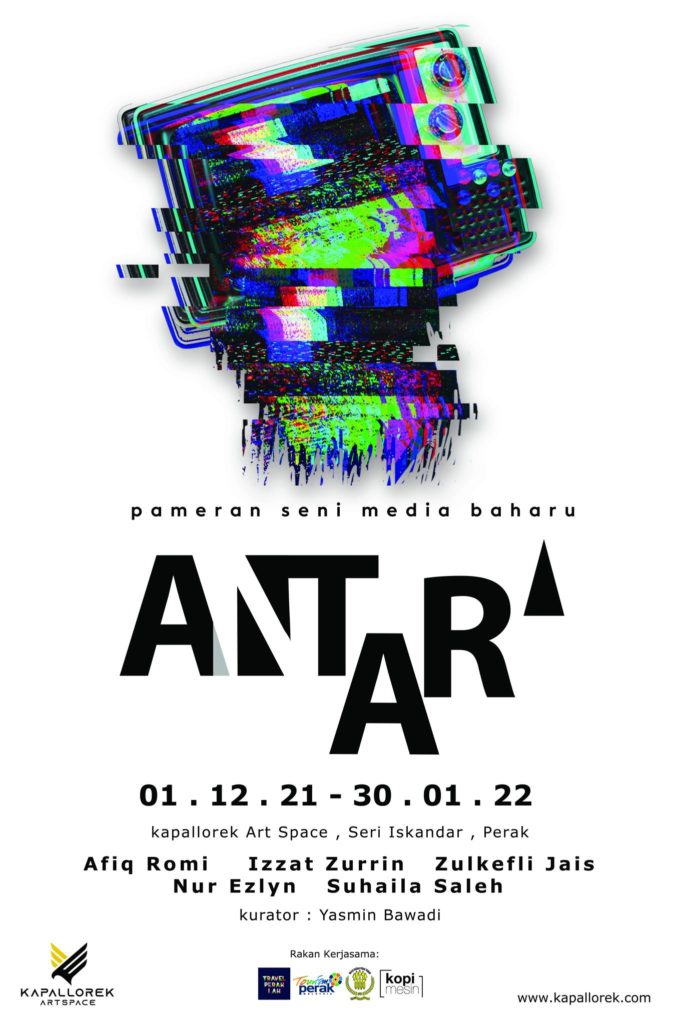 "Two displayed artworks use AR (Augmented Reality) technology to encourage visitors to interact with the artworks. It allows visitors to feel, interpret and better understand the artistic expression by becoming part of the work. Visitors are required to download an app onto their mobile phones and use it to scan the displays, to explore the additional layer(s) such as digital information or presentations. Without such interactive engagement, visitors won't have a complete viewing experience," added Yasmin Bawadi, the curator of ANTARA, who is a fine arts graduate from UiTM Shah Alam, majoring in time-based media.
"The idea for ANTARA was sparked during a conversation with Encik Fadly," Yasmin said. "We both want to explore ways to expose more people to contemporary interdisciplinary art. We want to raise public awareness and acceptance of innovative artistic expressions in various forms or media that break the expectations or conventional limits of art. The general idea is to create a platform for emerging new media or interdisciplinary artists, especially fresh graduates to showcase their creativity," she added.
In order to offer artists complete creative freedom, the inaugural ANTARA set minimum requirements without a specific theme. Five emerging passionate Malaysian contemporary artists – Izzat Zurrin (visual communication design graduate from ASWARA); Zulkefli Jais (frontman for Markaz Art Collective, specialising in hybrid or cross-disciplinary art); Nur Ezlyn, Afiq Romi and Suhaila Saleh (three fine arts graduates from UiTM) are featured in exhibition. They were selected based on their portfolios and proposals for the exhibition.
"The overall concept of ANTARA borrows the definition of 'Grey Areas'. It explores in-between black and white by examining an area of activity that is undefined and does not yet conform to a category or set of rules. ANTARA confronts the issues and works of art that exist, but defies conventional aesthetic expectation or appreciation of art.
However, it captures the beauty and essence of what art truly is, embracing all mediums and art forms to highlight alternative aesthetics.
Showcasing the art and culture that meet between traditional and contemporary works, ANTARA seeks to elevate art to a new perspective. "I have always remembered what Hasnul Jamal Saidon, a pioneer of new media art in Malaysia, once said during an art exhibition years ago. He believed that the potential of 'in between' was wide because when two things can be uncovered or meet halfway, the result would be intriguing and amusing since it is completely raw and new. What he said truly inspired me," Yasmin explained about her curatorial approach and inspiration.
"I am impressed with the feedback from the public on social media. People are starting to share their pictures and talk about their visits. The ultimate aim of ANTARA is to get the public's attention, especially those who have no artistic background or knowledge, to come and see, feel and engage in a personal art experience. I think we have a responsibility to do our best to explain to the public what art is and how it can be presented. Through this exhibition, I don't expect people to start appreciating the new media arts, but I hope people will start to recognise that it's also part of art. I was surprised to see the visitors staying for longer periods than anticipated. Usually, one stays for about three minutes. At ANTARA, we observed visitors staying for at least 15 to 20 minutes just because they want to scan and look at every piece of everything displayed," Yasmin shared happily.
"It is the first experience for Kapallorek as well as for Yasmin. We certainly have room for improvement. We therefore plan to present ANTARA as an annual exhibition in Kapallorek. We are already talking about ANTARA 2.0 and 3.0. We plan to identify more emerging artists to showcase their talents and creativity in exploring new media art," said Fadly. "We look forward to seeing more experimental and adventurous artworks that challenge existing boundaries."
Interested to know more about ANTARA new media art exhibition @ Kapallorek Artspace? Visit https://www.kapallorek.com/my/antara/ or Kapallorek Artspace FB and IG pages.