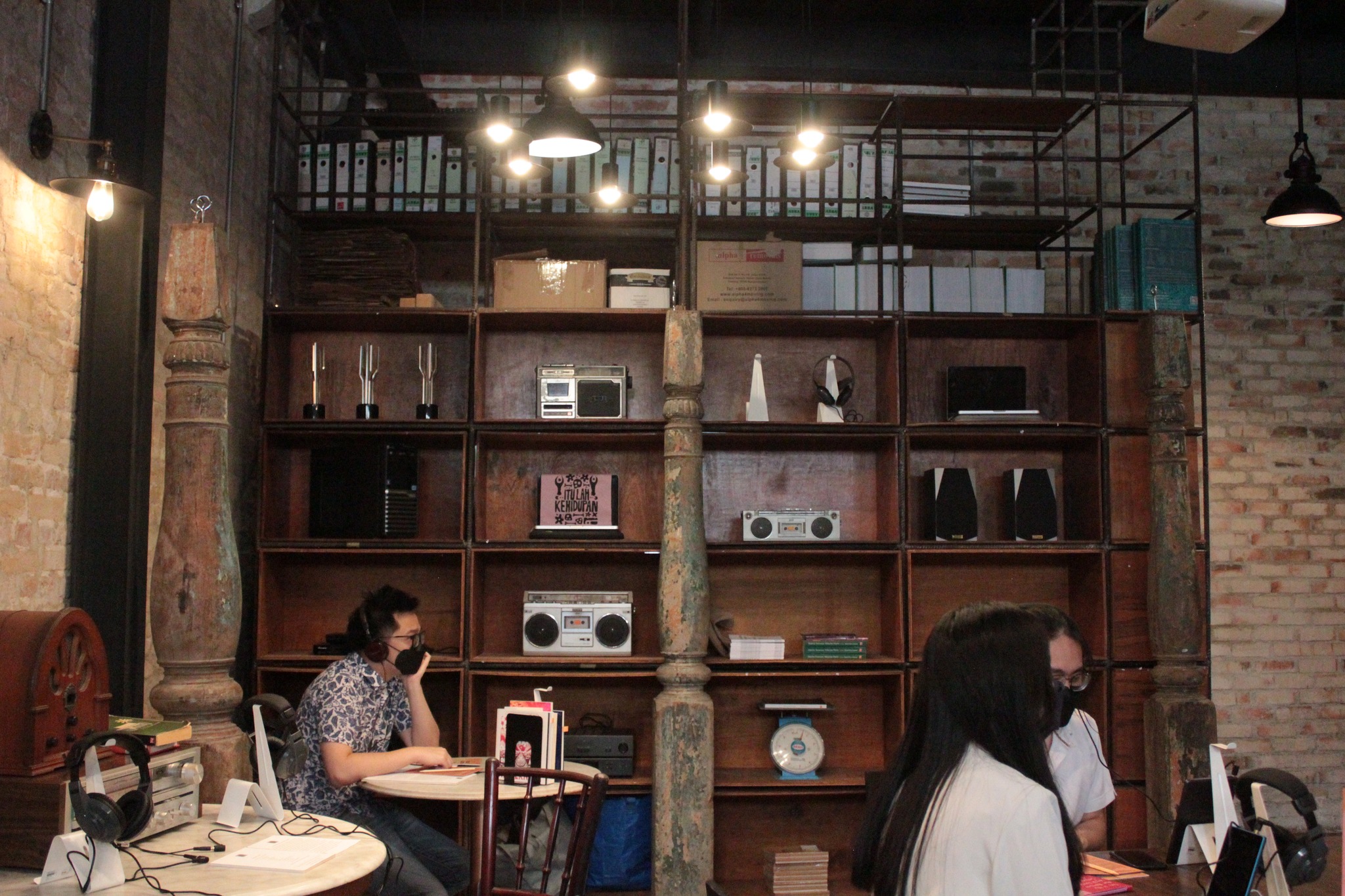 A Wasteland of Malaysian Poetry in English, curated by Brandon K. Liew, hopes to share the wealth of Malaysian poetry with poets and the public alike.
By CHIN JIAN WEI | Photos by SIEW WEN
Peszta was a celebration of music, arts and culture that took place on Aug 27. A collaboration between the Zhongshan Building, architecture firm Pentago, and the SAM Mansion apartment complex, it was a day packed full of art and activity such as wayang kulit workshops, art exhibitions, live music, short film screenings and food trucks. Traditional music wafted from the balconies of SAM Mansion, and children cheered excitedly while watching wayang kulit. Bagpipe players played their music cheerily while onlookers watched on with curiosity. Even the evening rain failed to dampen the high spirits of the attendees.
Most intriguing of all for this writer was a poetry exhibition taking place at Pentago House entitled A Wasteland of Malaysian Poetry in English. An exhibition dedicated to historic and contemporary local poets, visitors were invited to listen to never-before-heard recordings of poetry and flip through poetry and prose collections. The name of the exhibition is derived from the 1922 poem The Waste Land by T.S. Eliot.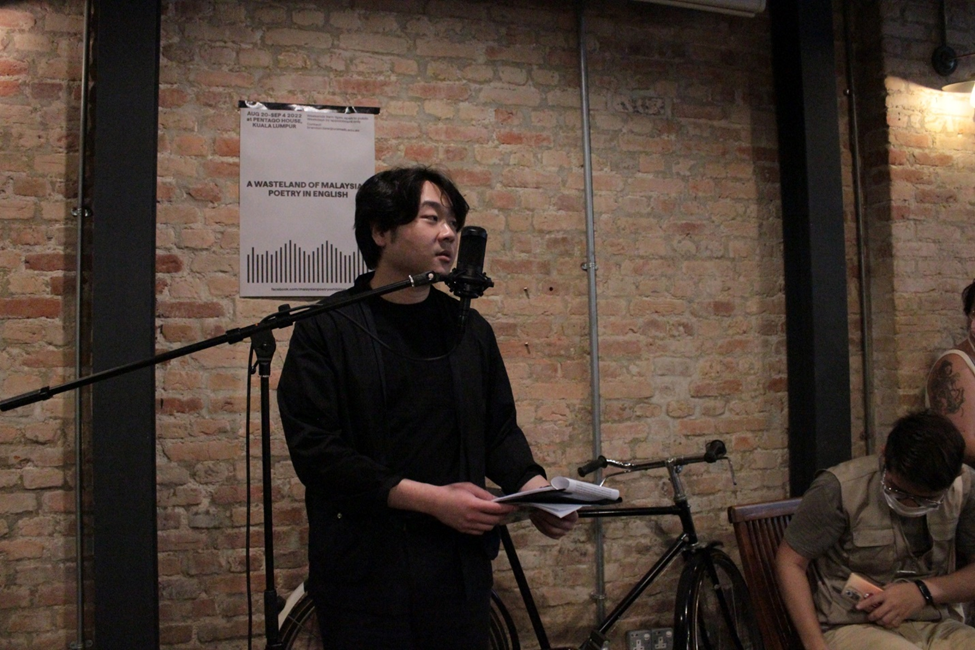 "The last few years I've been going around to libraries and archives all over the world, asking them to send me a lot of stuff to do with Malaysian literature," says curator Brandon K. Liew, who is a doctoral researcher at the University of Melbourne where he lectures on Malaysian history, literature and emerging cultural productions across the Asia-Pacific. "I found it very difficult to access a lot of things, many were out of print. After almost a decade of research, I had amassed a lot of contacts, a lot of work, and I thought I really should be making this accessible to the public, and to the writers of my generation. This exhibition is for them."
The exhibition was very much a labour of love, demanding hours of gruelling work from its curator. "What wasn't a challenge?" Liew laughs. "It's kind of a one-man-show. I was the one doing the recording. I already had relationships with these poets, and most of them were familiar with my work as a researcher, and they were very supportive of the exhibition. But the events took a lot to plan, to set up, to advertise. I spent a lot of late nights with the audio files, there are 200 files of poetry, and one of the files is 45 minutes long. Having to scrub that and clean that up… It was very laborious work. The exhibits use a lot of vintage Hi-Fi equipment which were not working, so I had to repair them myself, and that took a lot of time. I don't have 10,000 dollar speakers or anything, so it's just junk that I put together, equipment that people were giving away. But that's kind of the point of the exhibition, and part of The Waste Land is junk, and making a landscape out of that junk. And that's exactly how poets in the early days were experimenting and trying to make something out of nothing.
"I say something out of nothing, but that's not entirely true," Liew continues. "Something was already there. And so the exhibition is showing that we do have a rich literary tradition to fall back on."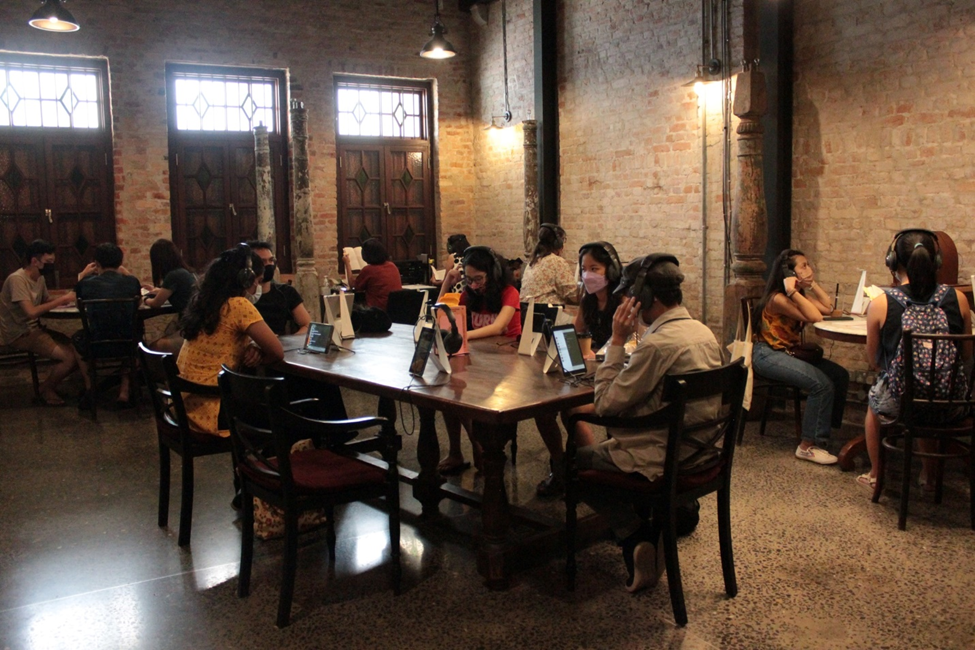 As part of Pestza, there were also events such as a creative workshop, an emerging poets roundtable, exhibition readings, and a performance by the Stanza Spitters of the Kuala Lumpur Literary Arts Festival (KLYAF). The passion shared among all the poets for their craft was palpable. It could be felt as they talked about the pleasures of writing, of putting their internal struggles and passions to ink. And it definitely came across through the emotions that infused their poetry as they recited it to an enraptured crowd.
"What I found talking to so many writers of different generations is that they all have the need and the passion to write," Liew says. "And they all face their own challenges. But at the end of the day, they all want to write. Writing is something that is almost inevitable. That's something that's almost bizarre, but also heartening." As a writer himself, Liew has felt the "inevitable" pull, so he admits with a laugh that his observation may be somewhat biased.
"Many poets have asked this question: 'what is Malaysian poetry?'" Liew muses. "I think it's that question itself that defines Malaysian poetry and literature. Thinking about what Malaysia is, and what Malaysia could be. They're always moving away from a fixed definition of Malaysia-ness. The capacity for critical thought, and the self-consciousness of where they are in the world, and where they've come from. It's not fixed in any concrete period or generation. That said, Malaysian poetry doesn't have to encapsulate these things, I'm not trying to categorise it or anything like that.
"During the emerging poets roundtable, a lot of poets talked about what they want to see happen. Opportunities and pathways to publication or support in terms of getting their work out there. So what I hope to see is more institutional support. Another thing that was mentioned was the reading culture in Malaysia. There is a sentiment among some writers that Malaysians don't appreciate or engage with art as much as other parts of the world," Liew says. While he does not offer any opinion on the sentiments expressed by the poets, he does hope that the ecosystem in Malaysia will be more conducive for the flourishing of poetry.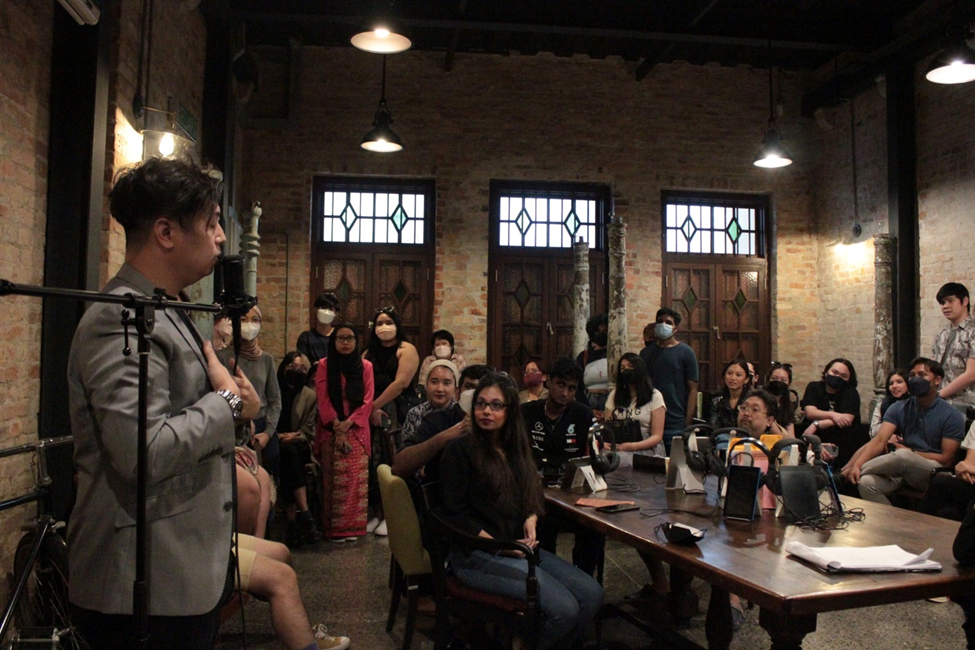 Liew hopes that visitors to the exhibition will walk away with a deeper appreciation of Malaysian poetry and the realisation that Malaysian poetry in English is alive and well today and it comes from a rich tradition. "Malaysians have been using this form to express themselves for over a hundred years," Liew says succinctly. "Simple as that."
'A Wasteland of Malaysian Poetry in English' will run until Sept 4, 2022 at Pentago House, Kuala Lumpur. Opening hours are 9am to 5pm on weekends, and weekdays are by appointment only. Exhibition talks, readings, open mics and a creative workshop are on the agenda for the weekend of Sept 3 to 4. For more information on the events, check out this website and Facebook page.
All pictures taken by Siew Wen, from the exhibition's Facebook page