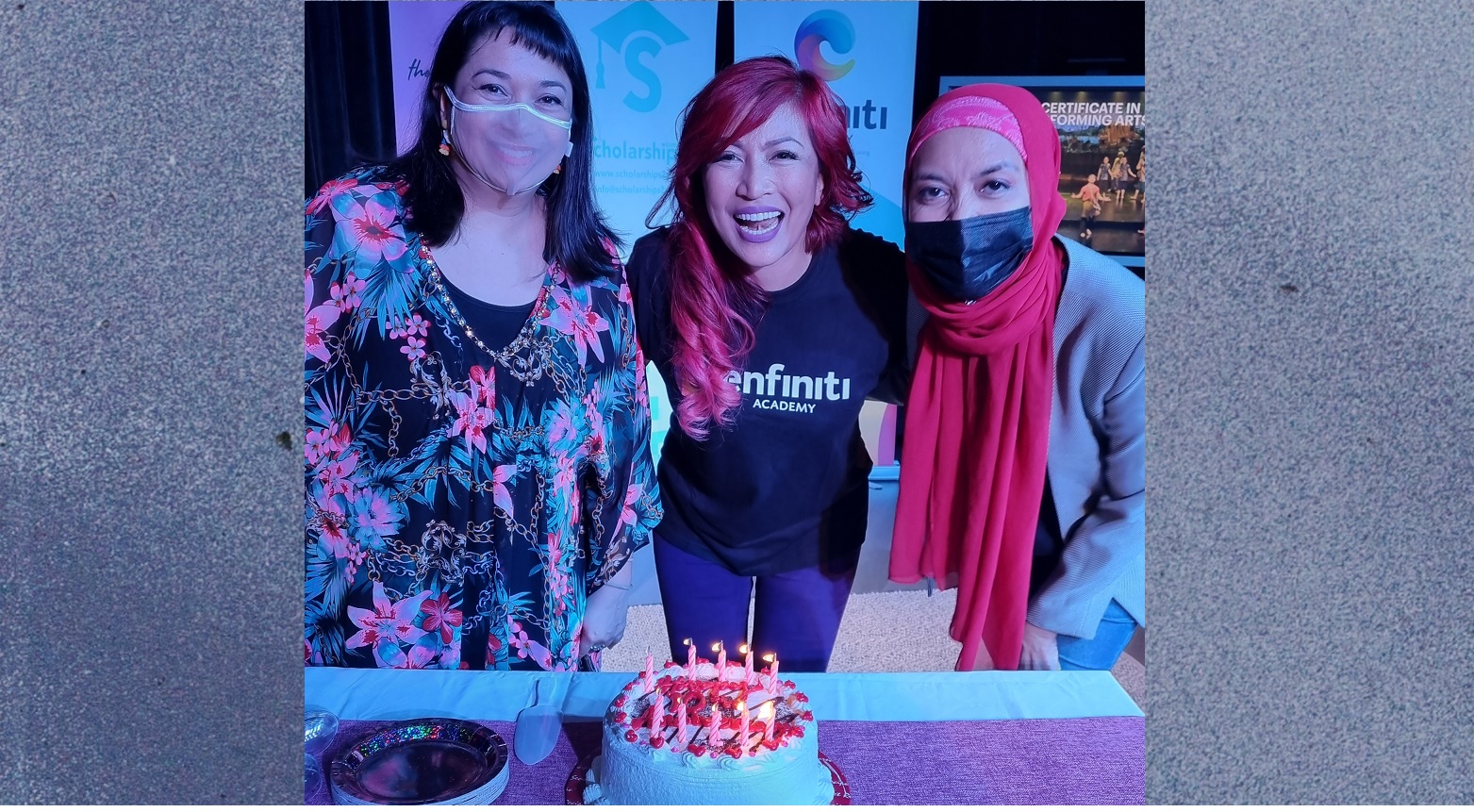 If you're looking for a place to learn about all aspects of the performing arts, Enfiniti Academy has lots to offer.
Performing arts training centre Enfiniti Academy offers a wide range of artistic modules ranging from theatre to dance to business in performing arts as well as the basics of voice and acting. Its three-month-long intensive university-level Performing Arts Certificate is built on five modules worth ten university credits with Malaysia University of Science & Technology. This short-term course includes the Introduction to Theatre, Basics of Voice, Basics of Acting (or option of Basics of Leadership and Communication), Basics of Movement and Dance, and Business in Performing Arts. Each module in the course taps into the creativity of individuals.
Students who wish to launch a career in the performing arts, or are interested in learning new lifelong skills, will gain a solid foundation and numerous benefits from their education at the academy.
In April, it opened its doors to students by utilising a hybrid model, of online and in-person lessons, for its classes including: Musical 360 for ages 8-16, Performing Arts Certificate for adults, and Enfiniti PLAY! Training for corporates. For now, however, all classes are being conducted online.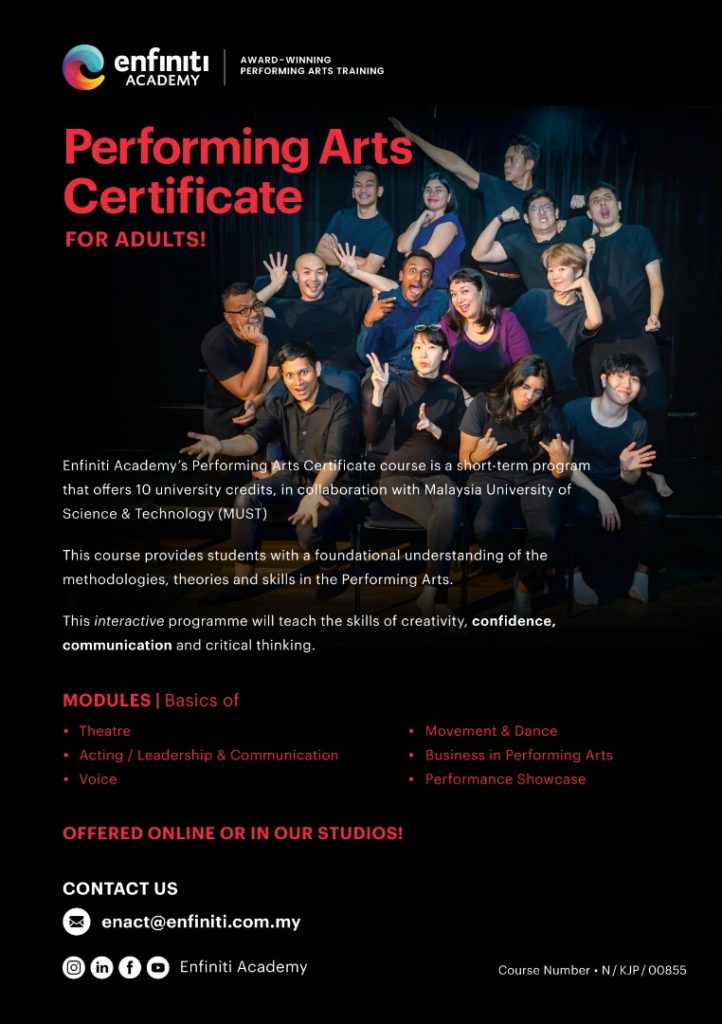 Enfiniti Academy commemorated its 10-year anniversary by handing out several performing arts scholarships award. The Artisans Haven performing arts scholarship worth US$1,000 for Enfiniti Academy students, is supported in collaboration with Scholarships2U.com.
Founded in 2011 by Puan Sri Tiara Jacquelina and Joanna Bessey (pic above), two experienced and well-known names in the Malaysian theatre scene, Enfiniti Academy has mentored over 9000 students ranging from 3 to 63 and continues to offer high-impact drama-based learning programmes.
Tiara, Enfiniti Academy founder and Chief Dream-Maker of the Enfiniti Creative Universe said: "Ten years ago, performing arts was not a priority in Kuala Lumpur. Joanna Bessey and I established Enfiniti Academy to provide an avenue where young people can be trained by the best in the industry. We train the young people that we want to see lead our country in the future, whose creative minds will make all the difference."
Head of Enfiniti Academy and drama teacher Joanna added: "Our focus is on teaching quality performing arts made accessible to students of all ages. We also aspire to be an incubator for future creative thinkers and leaders of our country. After 10 years we see this dream becoming a reality in our graduates." – Compiled by Rachel Lopez
For more information on Enfiniti Academy's Performing Arts Certificate course, email enact@enfiniti.com.my or visit its website. Online auditions for the scholarship are open now until June 11.