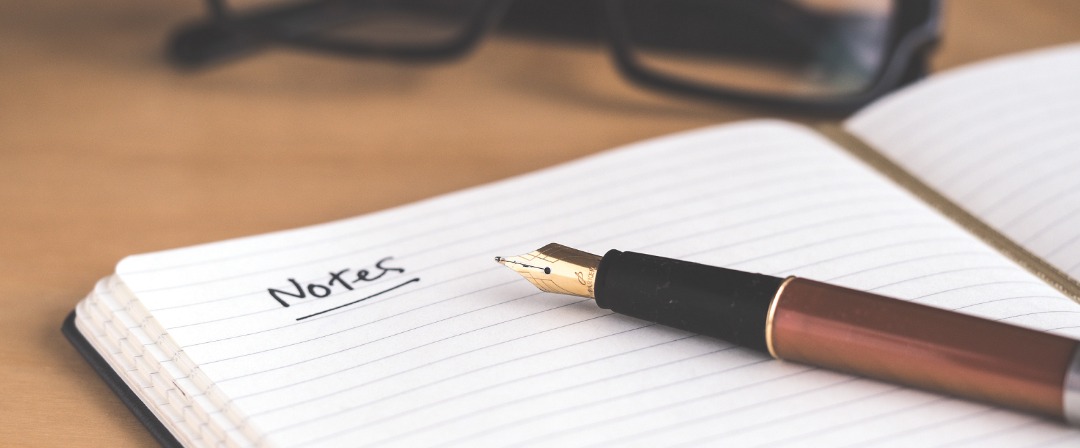 By ANN MARIE CHANDY
Looking for something to take your mind of your never-ending #stayathome gig? I've got some ideas for you to keep yourself entertained, and support the arts at the same time. Win-win, yes?
Monday June 14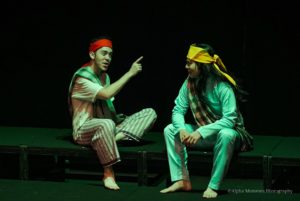 The Performing Arts Centre of Penang (penangpac) presents the first instalment of a five-part production of Malaysian Folklore, Legends and Tales series in 2021 called Once Upon a Time... Part 1 comprises Badang The Magnificent and Si Tanggang: The Ungrateful Son. Like other folktales, these stories have good moral values and lessons for all children. To make the stories catchy for our younger generation, director Fa Abdul has given them a fresh spin. This 1-hour show featuring Garu Rumon, Karam Tabba, Lara Matias, Lawrence Chin and Martina Andrene is conducted entirely in English except for the traditional Malay dance scenes which feature popular Malay tunes. Catch the premiere today on YouTube at 8pm, for a flare rate of RM20. (Contact Jeevan at +60164718072)
Thursday June 17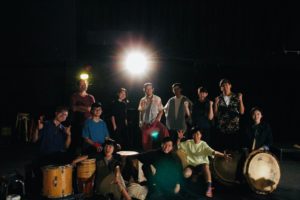 Orang Orang Drum Theatre presents《浪(lang4)x Lepak, a "homemade" documentary that records how the drum troupe has worked during the pandemic. From rehearsals and the creating process, to reviewing, reflecting, and creating again… until the works were ready to be recorded. All the doubts, brainstorming, and organisation behind this process were "secretly" caught on camera. Tune in to find out more about Orang Orang's struggle against the pandemic, and how this group of theatre practitioners remain passionate about their music. Shows are on every night until June 20 at 9pm on CloudTheatre.
Friday June 18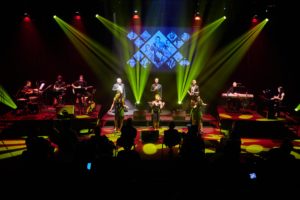 Every weekend in June, klpac streams a different show under its Watch From Home or WFH@klpac series. This week you'll get to see Yesterday Once More 3! I had the pleasure of watching this in the flesh and had a fabulous time. Directed by Ian Chow, Yesterday Once More 3 was the first show that reopened klpac in July 2020 after its first closure, so it really was extra special!
Why not let the sounds of yesteryear transport you with all-time popular Golden Oldies from Nancy Sinatra, Bee Gees, The Foundations, Doris Day, Beatles, Barbara Streisand and more. Get your dads involved too, it could be the perfect Father's Day treat! To buy tickets, click here. Presented by klpac & The Actors Studio Seni Teater Rakyat, there will be five shows to choose from this weekend: Friday at 8.30pm, Saturday at 3pm & 8.30pm, and Sunday at 3pm & 8.30pm. Tickets: RM35/RM70/RM100
Saturday June 19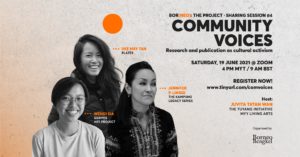 If you're interested in cultural documentation, Presenting Bor(neo): Community Voices, might be something you'd like to opt for on the weekend. The fourth and final stop in the series of live sharing sessions under the Bor(neo):The Project, this series explored approaches taken by three Malaysians who have made cultural documentation their passion. How did they harness creative methods to preserve and present all this information? How did the communities they partnered with contribute and respond, and what are steps we can take to better centre community voices?
Join hosts Juvita Tatan Wan (MYY Living Arts, The Tuyang Initiative) as Presenting Borneo navigates the minds of Jennifer P. Linggi (The Kampung Legacy Series), Dee May Tan (Plates Magazine), and Wendi Sia (Gerimis Art Project): 3 Malaysian cultural workers who have made it their life's passion to document the diversity and voices of various Malaysian communities.
You can catch this sharing session at 4pm on Facebook. For more information on The Project and Borneo Bengkel, visit Instagram.com/BorneoBengkel.
Anytime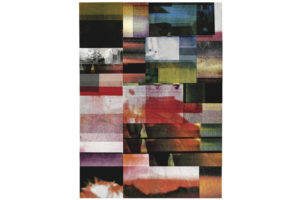 Miss checking out art exhibitions in town? Here's something to whet your appetite online. Check out Copy / Paste / Displace at The Backroom, featuring the works of Amanda Gayle, a graphic designer who enjoys both analogue and digital image making processes, and is based in Kuala Lumpur where she runs a publishing house with two of her friends while pursuing her passion for designing posters; No-to-scale*, led by Shamin Sahrum and Nur Nadhrah, a design research platform for the exploration of forms of resistance through narratives, currently based in Kuala Lumpur and operating globally; and Studio Karya, led by Ashran Bahari and Hazazi Hamzah, which believes architecture and design are a means of problem solving extending beyond style and trends.
And for the amateurs among us…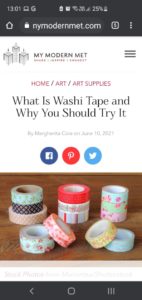 One of my go-to sites is My Modern Met, trust me you'll get lost down a rabbit hole with so much to see and savour. I found this interesting article about washi tape, and how you can creatively use it … so pretty! With extra time on your hands you might want to invest in some of these Japanese decorative masking tapes and invite some wa (和 harmony) in your life. Find the story here.
Got something you think our readers would like to see or do? Write to me at annmarie@cendana.com.my