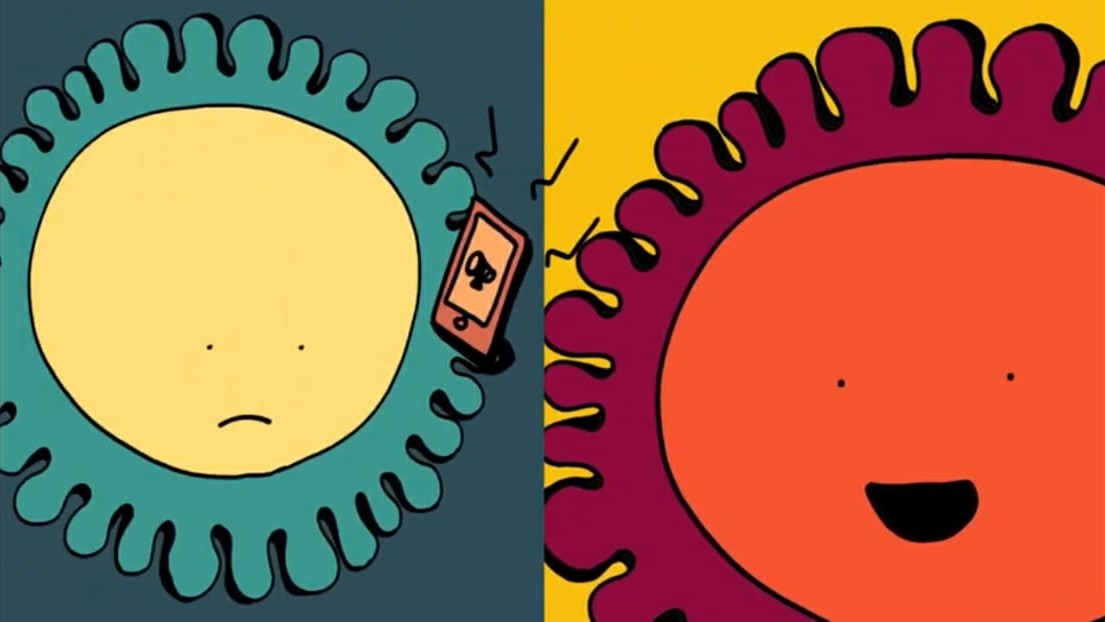 We speak to a dynamic pair of outdoor educators who also happen to be artists, animators, editors and designers!
Meet Sofia Shamsunahar and Chadel Soon, the duo who have been busy getting creative with their skills of doodling and animation. One of the finalists at the recent G-Short Film Festival in conjunction with the George Town Festival 2021 (GTF), Sofia and Soon haven't exactly known each other for very long.
They became good friends because of their shared love for nature and outdoor education. Starting out as colleagues in 2020 at Little Planet, a provider of outdoor excursions for children on Pulau Tioman, the duo decided to bring home the idea to Kuala Lumpur, where they both live, and thus Dream Big was born. Sofia and Chadel organised exciting trips, taking participants around the city where they were taught life skills, arts and crafts as well as leadership.
But since a "No Entry" sign has been put up for pretty much all of the great outdoors these past few months, the duo was soon forced to changed paths and are now making their presence felt as animators!
"I was actually a graphic designer but at one point I wanted escape the four walls of the office so I became an outdoor educator!" Soon explains. Simply put, outdoor education is taking participants, whether kids or adults, into the wilderness, and teaching them skills they need to fend for themselves.
Soon combines soft-skills such as leadership abilities and hard-skills like kayaking in his programme in order to provide a well-rounded learning experience for participants. To date, this certified wilderness instructor, remote paramedic and kayak leader has led up to 300 expeditions, locally and internationally! In 2020, Soon and a couple of equally outdoorsy friends started Kayak Kaki – a free kayaking clinic for anyone keen to learn.
Sofia, on the other hand, is a political science and human geography graduate who lived in various countries for most of her life. In 2013, Sofia took to doodling as a form of self-expression, calling her work Sof's Doodles on social media. "In university, I realised that what I was initially doing for myself could also impact others so the doodles became a way to spread messages of well-being and self-care."
After many years of living abroad, Sofia moved back to Malaysia in an effort to reconnect with her roots. "I was looking for a job and found one in outdoor education with Little Planet, that's how I met Chadel!" Sofia says. Working together to create similar excursions in Kuala Lumpur, the two outdoor educators started Dream Big and successfully conducted a number of programmes which included super fun activities like soap-making, camping, hiking and more.
With the pandemic proving to be a huge obstacle for an outdoor-centred programme like Dream Big, Sofia and Chadel visited some "old friends" – doodling and animation.
"I was lucky to have Sofia constantly encouraging me to get back up and that's when I decided to go back into graphic design," Soon says. Sofia herself started to concentrate more on her doodling brand, Sof's Doodles, which was met with great response (check out her work here). "I was getting a lot of orders and it was really surprising that people were willing to pay way more than I thought for doodle art." With a little coaching from Soon, Sofia was able to expand her artistry to the digital world, taking part in virtual arts residencies where she animated her first cartoon.
"That's when I thought that maybe Chadel and I can start animating commercially for clients and here we are!" The point that led to the official start of Sofia and Soon's animation work was a rather depressing one: both of them contracted the Covid-19 virus! At that same time, the annual G-Short Film Festival by GTF was open for submissions so Sofia and Soon took the opportunity to tell their story, relaying the emotions that come with the contracting the virus: guilt, confusion, anxiety… and what do you know? Their debut animation project, I Got Covid, was chosen as a finalist out of over 700 submissions!
Sofia and Soon have since been participating in a number of animation contests as well as designing for clients! Sofia who published a comic book with MPH last year (check out Sofia's book here!) will be participating in a motion graphics course while working on a project with CENDANA to teach doodle art to refugees! How cool is that?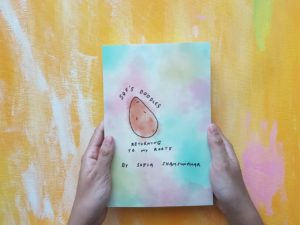 Meanwhile, Soon is currently learning new skills to take his trade online so he can produce virtual workshops focused on outdoor education. Together, the Dream Big team sure does dream big – aiming to produce a documentary short on the social connection between cycling and kayaking. We can't wait!
Because it is Merdeka season and the duo had worked on BASKL's KLik Anak Malaysia video, we had to ask Sofia and Soon what being an "Anak Malaysia" means to them. Sofia shares this: "We went on a bike ride and saw so many motorists and cyclists with the Malaysian flag attached to their vehicles! To me, that just shows that even though we went through a tough time this year, we're all still proud to be a part of this country and community."
Soon added succinctly: "To me, its the spirit of being together during hard times like this pandemic. And at Dream Big, we are all about the community; whether it's through outdoor education or the arts, our main goal is to bring people together."