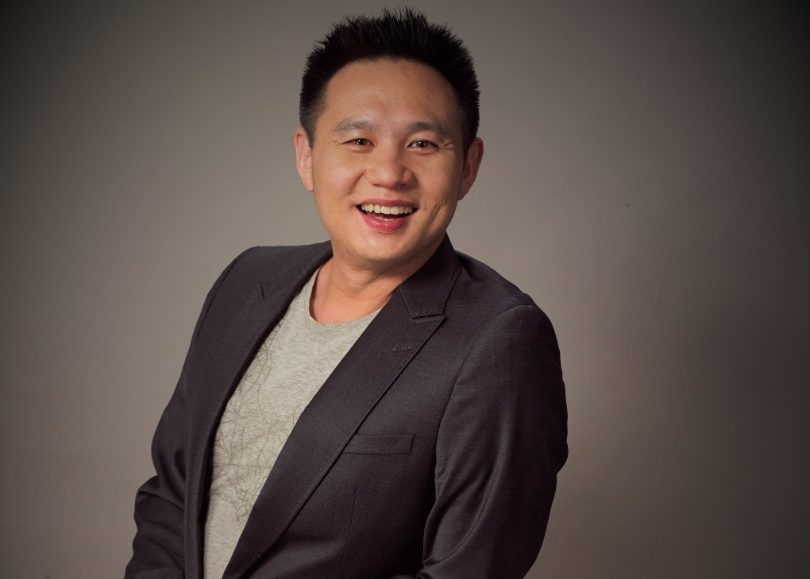 Popular funnyman Douglas Lim explains the process of making parodies, and the challenges behind them.
By ERETTO CHEN
In the last few weeks, you've probably tuned into at least one or two of Douglas Lim's videos on Facebook. A new day, a new lawak bodoh, he wrote a couple of days ago. "This time aku spoof shopping channel kat TV. Ada produk bodoh, ada produk hawau. But there are many that truly need our support. Let's take care of each other."
Finding the lighter side of things as depressing as the pandemic may be arduous for some, but not for the popular Jack of all trades – singer, actor, emcee, comedian.
An equally funny and timely video was Lim's Kisah #CucukMyAZ (A Vaccination Story). The hilarious video made its rounds on Facebook recently and has already racked up 302,000 views on YouTube in a month.
Asked to describe the process of making parody videos, the Lim explained it was all about looking at things from different angles.
"I start with looking at the news to identify a topic or issue that is currently the talk of the town. Then I zero in on some of the points that will make sense when put in a different context. Then I try and find a concluding statement or premise," Lim explained during a recent e-mail interview.
His YouTube channel, simply titled "Douglas Lim", contains many parodies by the talented comedian, all taking hilarious pot-shots at everything from vaccination to Marvel films. One recent video, "Press Conference Annoying Giler", poked fun at the press conference following the LRT collision in June. It was a huge hit went viral on social media.
And if Lim's regular parodies aren't impressive enough, he sometimes makes musical parodies, where he tweaks the lyrics of a song to comment hilariously on current issues.
"Song parodies rely a lot on how much I can make the new lyrics match the original lyrics, while singing about something completely different. Also, choosing the right song to parody requires quite a bit of research. Is it popular with everyone? Can I manipulate the lyrics of the hook? Is it already funny? Never parody a funny song. It usually never works," the comedian said sagely.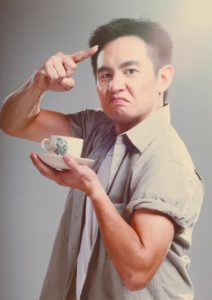 Lim of course, is no newbie when it comes to making people laugh. The Kuala Lumpur-born actor and emcee has been seen on television, film and the stage, first making a name for himself on the classic TV series Kopitiam. He's been featured in theatre productions such as Cuci The Musical, Broken Bridges and Ola Bola: the Musical. Lim, a major name in the local comedy scene, founded the Malaysian Association of Chinese Comedians in 2009.
Lim developed a taste for parodies after watching classics of the genre, such as The Naked Gun (which parodied cop movies), Hot Shots (action flick) and The Office (workplace sitcom). His favourite-ever parody to perform was 2020's Photoshoot Giler (Cite 3 Tahun Dalam 6 Minit). On the surface, it appears to be a hilarious sketch about a difficult photo session, but the video satirizes deeper issues.
"This was one where I played the role of a photographer who was trying to take a group photo but couldn't, because the positions of the participants kept changing. I had lots of fun performing and producing this video," Lim quipped.
According to him, while a parody could be entertaining based on the charisma of its performers, ultimately, it is material that truly makes it shine.
"Most of my time spent on the video is on writing and post-production. While I enjoy the performing and acting part, it doesn't take up much time. However, creating the material, editing it and fine tuning the final product takes ages. A comedian with good personality and charisma will certainly add value to the product, but I believe the material is the most important," said Lim.
How does he know when a joke will be funny enough for his parodies?
"There is no guarantee. I have done videos that I thought were super funny but only received lukewarm response. But the trend seems to be that funny videos on current problems and issues get viewed and shared the most," he said.
The popularity of parodies has also meant that many people, stand-up comedians and laymen alike, are making a lot of their own comedy videos on YouTube nowadays. Asked to comment about common mistakes made by amateurs starting out, Lim mentioned a few of them, including:
"Choosing a topic that is not well known enough. Parodying something that is already funny. Focusing on unimportant points or elements. Making performance choices in the parody that distract from the main premise of the issue or topic," Lim said.
Sensitivity is also sometimes an issue when making these parodies, the comedian admitted, saying that he checks his material quite seriously.
"A lot of comedians in Malaysia practice a healthy dose of self-censorship because of the numerous sensitivities that are inherent in our society. I often ask myself – is this joke worth it? If my gut feeling is no, then I will try and remake it or shelve it altogether," Lim said.
While funny videos are "serious business", Lim said making them has been rewarding. According to him, the best part about it is making people laugh.
"This is why I do comedy whether in stand-up form or silly videos. I really enjoy reading comments from people who have been cheered up after a stressful time," the comedian quipped. "I've received comments from people who are ill or in hospital who say that my videos made them laugh and forget their pain for a while. Priceless."