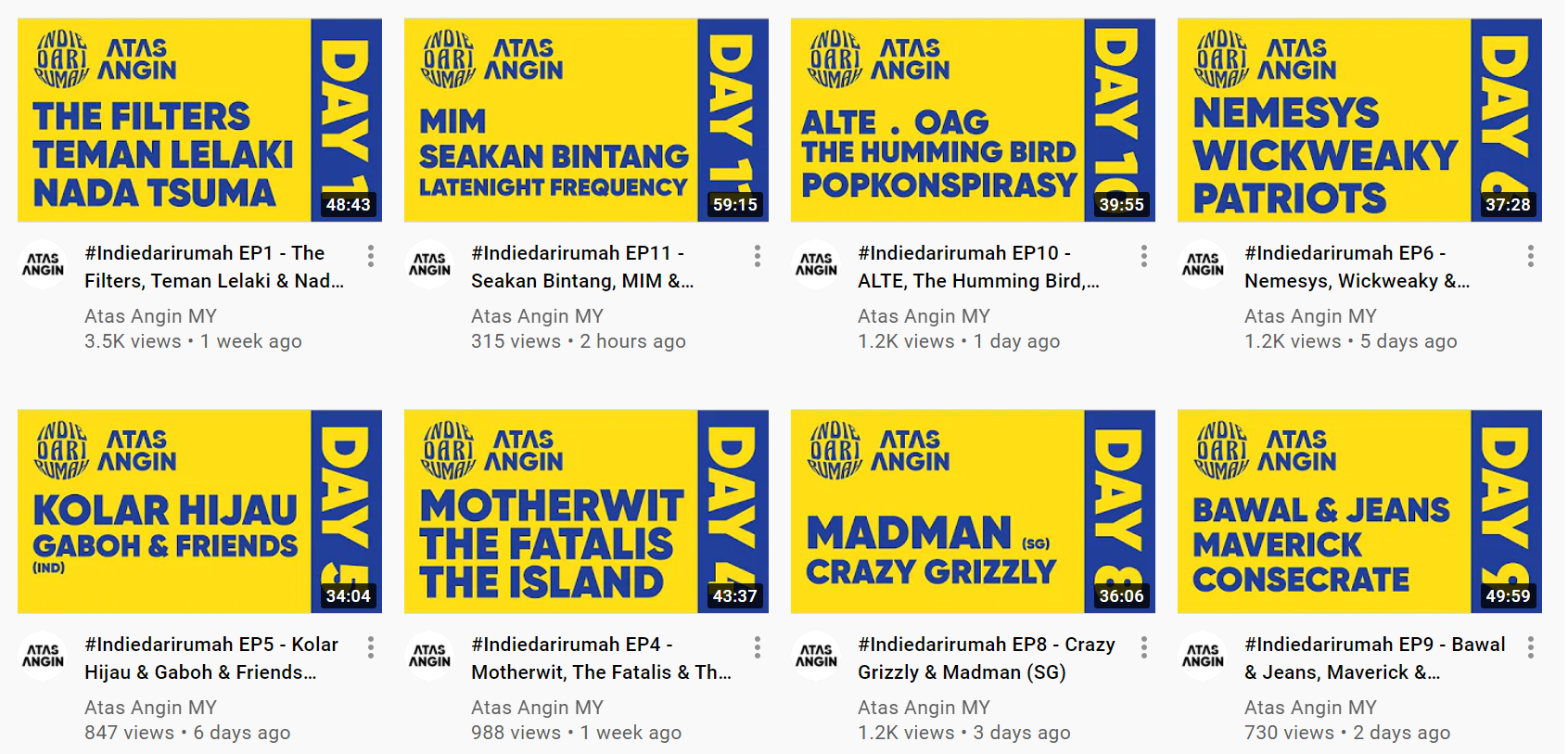 An ongoing 14-day online independent music festival, #Indiedarirumah brings the best of live indie music experience to your home.
By YVONNE SOO YI YUN
#Indiedarirumah Online Music Festival caught my eye when I was searching for local online music events to cope with the prolonged COVID-19 lockdown. This could be the perfect entry point to local indie music, I thought, as someone who routinely listens to mainstream classical music and Korean R&B.
Organised by Atas Angin, #Indiedarirumah began featuring 40 bands and performers from Malaysia, Indonesia, and Singapore on YouTube from July 18 and will continue until July to 31 July. A new video is uploaded every night during the festival period and it runs no longer than 45 minutes.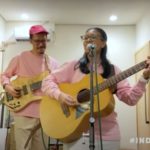 Like the box of chocolates in Forrest Gump, you never know what you're going to get from each video, and I was excited to discover fresh new sounds.  
Among the line-up of acoustic songs in Episode 7, which I happened to tune in to, I was personally drawn to Pulang ke Pamulang by Endah N Rhesa, a husband-and-wife duo, and Forget Jakarta by Adhitia Sofyan from Indonesia. Performed on the guitar with soothing vocals, these songs stood out to me for their reference to home through different narratives. We walk down a memory lane to Pamulang in the duo's lively, lyrical song. We experience longing and nostalgia through a lover's lens, accentuated by the repeated words "Forget Jakarta" and Sofyan's soulful singing.
Home takes on another meaning when I recall the artists' words. In the video, Endah N Rhesa extend their invitation to the audience to visit Pamulang, the duo's hometown, someday, and express their gratitude to them and the festival organisers in the same song.
Sofyan shares his hope for the world to "return to some sort of normality", where he can perform gigs with other musicians. "We miss our gigs, we miss our stage," he added. Home is where and when we feel belong, and as a fellow musician, I can relate to what he shared.
Whether you are curious about local/regional indie music or missing a live music experience like myself, you may consider tuning in #Indiedarirumah from the comforts of your home, for the next few days.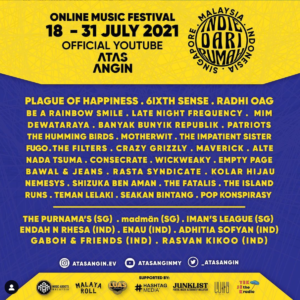 Catch The Impatient Sisters from Kuantan, Empty Page! from Malaysia, Rasvan Kikoo from Indonesia this Friday (July 30), 9pm for a night of soul and folk-pop, alternative rock, and a mixture of reggae and jazz.
Or check out any of the past videos from #Indiedirumah here on Atas Angin's YouTube channel. Lots of local acts to catch including Radhi OAG, 6ixth Sense, Late Night Frequency, Patriots, Popkonspirasy, Fugo, The Filters, Shizuka Ben Aman, Nada Tsuma. You're sure to find something you like.