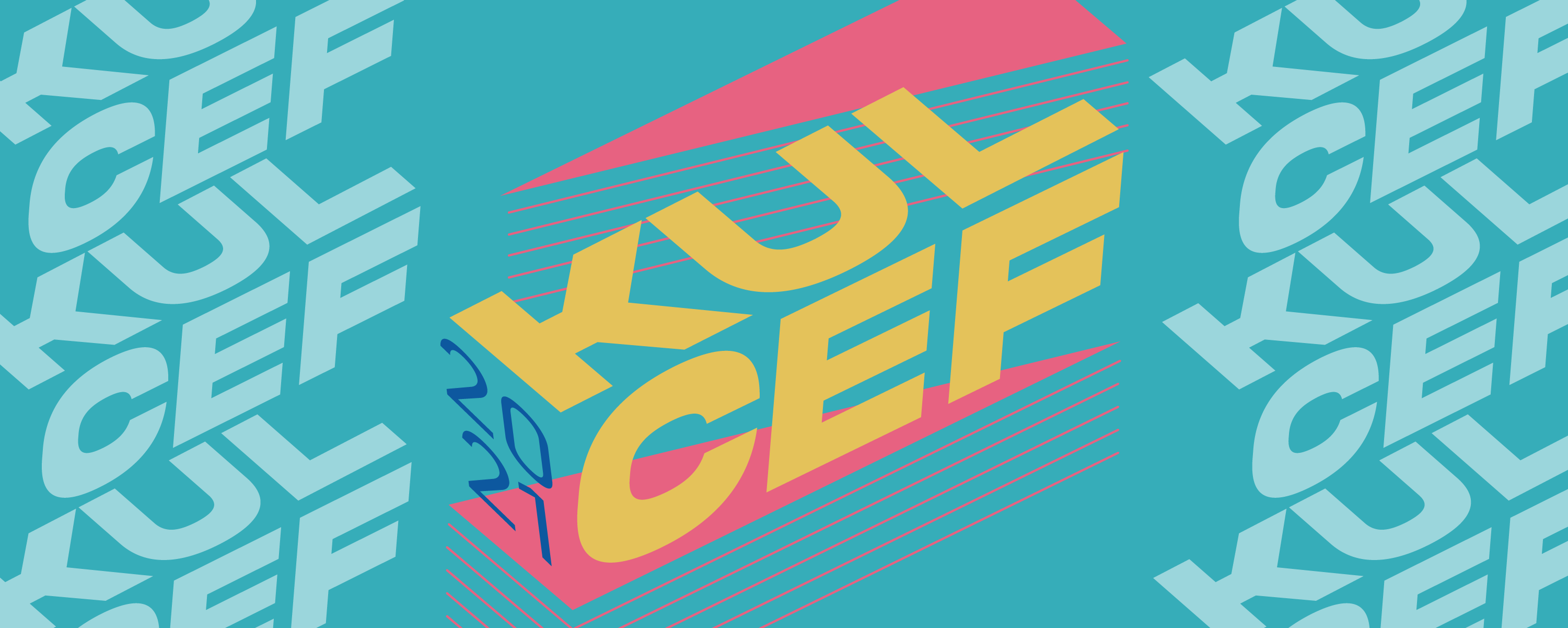 KUL.CEF 2021 was a one of a kind creative economy discourse tapping into the ideas and experience of experts from around the world for a common cause.
By SHAFIQUE DANIAL JOHARI
The 2021 Kuala Lumpur Creative Economy Forum (of KUL.CEF 2021) was packed with information and insights. Despite having to bear with technical glitches, the excitement of the experts from around the world was felt clearly by its participants.
Organised by the Cultural Economy Development Agency (CENDANA), a unit of MyCreative Ventures, in collaboration with the Ministry of Communications and Multimedia, KUL.CEF 2021 brought together global thought leaders in the fields of cultural and creative economy, public policy, place-making, tourism, creative content, craft, visual arts, dance and businesses for a series of engaging sessions via keynote speeches and panel discussions.
The forum, which saw over 566 participants from various backgrounds tuning in, was launched by Minister of Communications and Multimedia Malaysia, Tan Sri Datuk Sri Panglima TPr Annuar Haji Musa.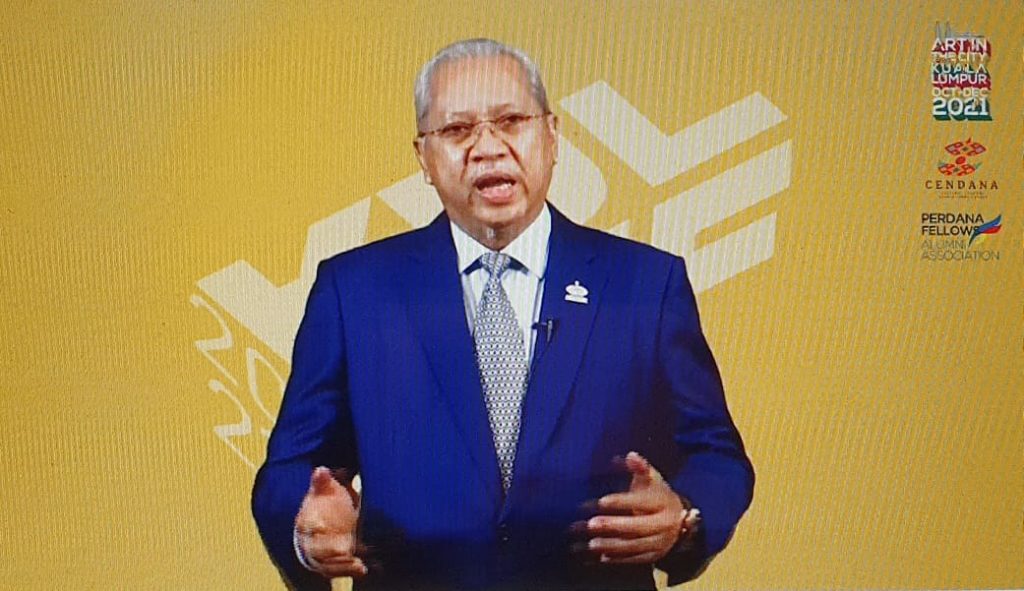 Annuar, in his opening address said: "I want you – the creatives who have worked tirelessly over the past year and a half to know this. During the repetitious bleak days of lockdown, many of us including myself turned to your contents for entertainment and comfort. While we were forced to be distant from family and friends, we turned to your endearing television programmes, music and digital arts events for solace."
He expressed his gratitude and appreciation to everyone in the creative industry for carrying the nation through one of the darkest periods of human life, making those days so much more bearable.
KUL.CEF 2021 which featured four keynote addresses, two panel discussions and a few cultural performances managed to bring together experts from different segments of the creative industry. From film, music and dance to corporate figures and educators, community leaders and political figures. You name it, KUL.CEF had it.
One of the highlights of the forum was Jason Bevan, former head of Creative Development and VP of marketing at Warner Bros Studios who has had hands on experience working with global blockbusters such as The Harry Potter series, The Dark Knight trilogy and the DC Extended Universe flicks like The Wonder Woman, Suicide Squad and many more. Bevan shared his experience on how important it is to be thinking creatively and how it can take you to places you can only dream of.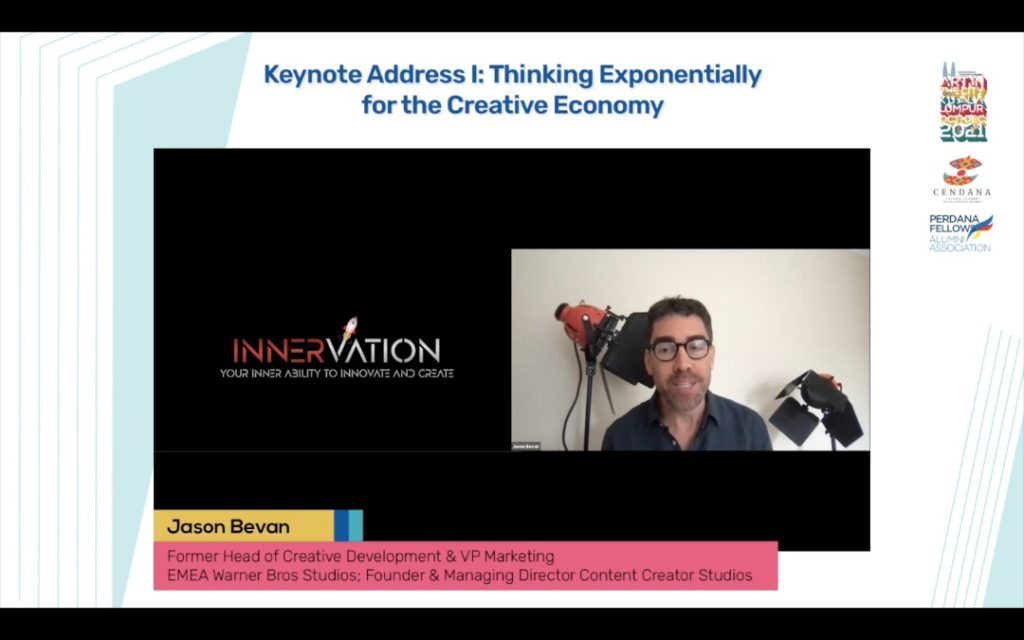 Bevan emphasised the importance of keeping on creating even when times are bad, saying: "If you don't fully and culturally commit to keep creating, the chances of your own organisation – or perhaps even more scary still the chances of your own career – being alive and thriving in 10 years time will be slashed."
Prof Suk Young Kim of UCLA California, was another interesting speaker, who spared her time sharing thoughts and input on the growing K-Wave phenomenon that has rocked the world these past few decades. She expounded on how the Korean Government has stepped in to support the creative economy with better policies, to support the existing scene and flourishing into something even more beautiful that can be shared with the world.
As we all know, the pandemic has shattered almost everything in its way leaving people out of jobs and forcing businesses to close down. The creative economy has been among one of the worst industries that suffered the worst. The two panel discussions at KUL.CEF focused on how the corporate sector can help rebuild the creative scene in Malaysia. How they can contribute to the development of arts and culture and align it with the Sustainable Development Goals championed by the UN.
The illustrious panel speakers included Melanie Huang from the National Arts Council Singapore, Leo Silitonga from Art Moments Jakarta, Fiona Menzies of Creative Partnerships Australia and Prof Dr Joseph Gonzales, the founder of ASK Dance Company (Malaysia). Panelists from the corporate world included Mohamed Rafe Mohamed Haneef (CIMB Foundation), Izlyn Ramli (Yayasan TM), Jacqueline Fong (Tanoti) and Lee Jia Ping (Placemaking Malaysia).
The forum programme saw special addresses by Dato' Sri Hajah Nancy Shukri, Minister of Tourism, Arts and Culture, Ridwan Kamil, Governor of West Java Indonesia, and Lord Ed Vaizey, UK's longest-serving Minister for Technology, Communications & Culture.
During the forum, the Deputy Minister of Finance 1, Mohd Shahar Abdullah, also shared his thoughts and views. He said: "The Government is aware and understands that the creative industry was amongst the first to close their doors and among the last to fully reopen. Since the pandemic started, the Government has been offering financial aid and support to those affected."
Thus far, RM225mil through PENJANA has been disbursed to support the arts, culture, entertainment and event management industry. An additional RM300mil has been allocated for grants for the creative industry through MyCreative Ventures and another RM10mil through CENDANA.
Mohd Shahar added that: "as a responsible Government, we must look after all of the members of our Keluarga Malaysia."