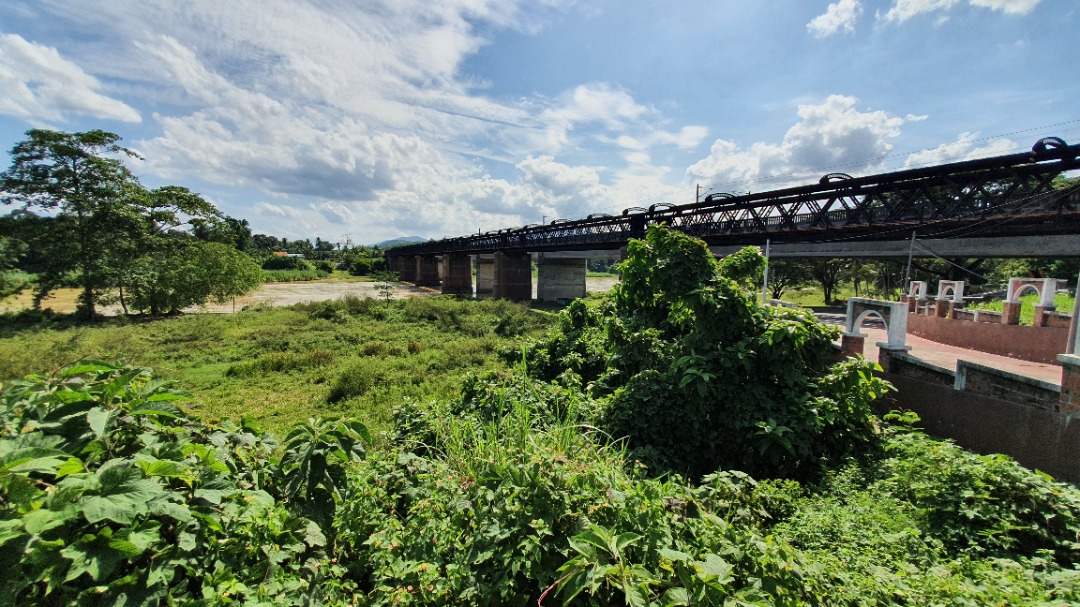 BASKL gets the serendipitous opportunity to quickly rustle up some gear and travel up north, to Perak, to discover some hidden gems.
Story and photos by ANN MARIE CHANDY
When Think City's invitation to visit Kuala Kangsar and Taiping arrived on Whatsapp, I was at first a little hesitant to go. I had spent some of my growing up years in the sleepy hollow of Sungai Siput, so these places were not exactly foreign to me. But pack my bags I did, and for three days, I found myself in the jovial company of journalists, Instagram influencers and PR folk, traversing the North South Expressway, sampling local cuisine, learning so much history, visiting sights I had never seen before and enjoying the warmth of my fellow Malaysians.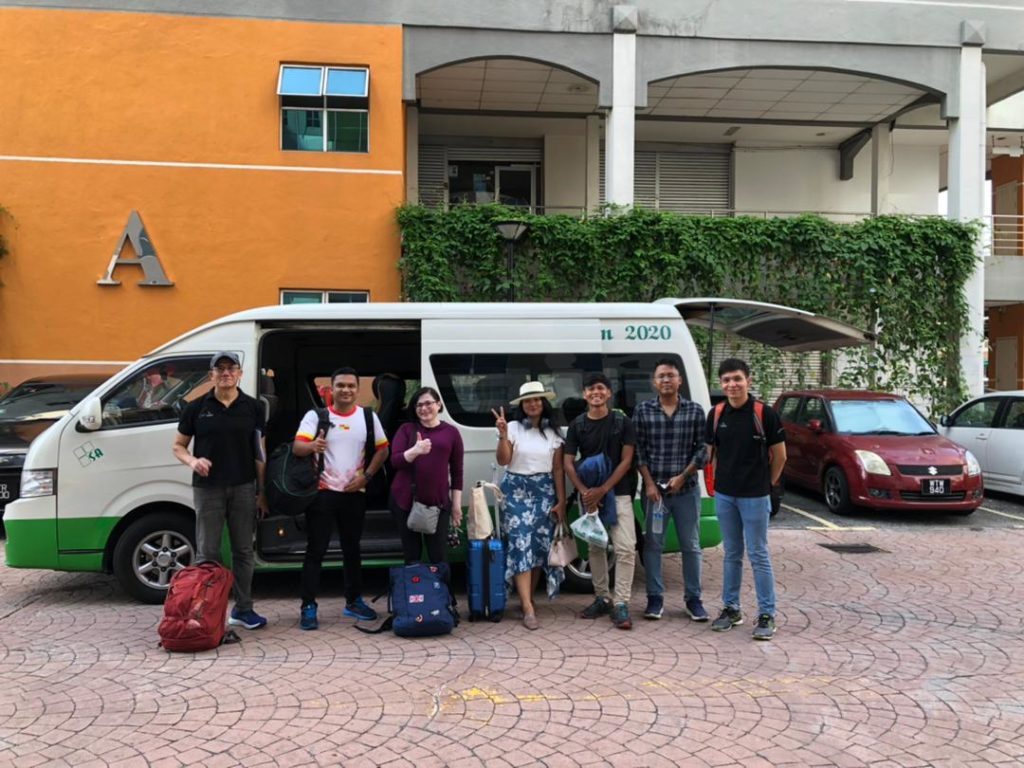 In its drive to create more sustainable cities and places in Malaysia, urban impact organisation Think City has embarked on its Northern Region Archaeotourism Network & Local Economic Development project, which aims to re-optimise and connect heritage assets into a well-curated network to enable economic resiliency and social-economic growth, while highlighting the nation's rich heritage and history.
Our three-day trip took us to numerous interesting sights in the royal town of Kuala Kangsar; one of Malaysia's biggest charcoal-producing areas, Kuala Sepetang; and lively Taiping, whose Lake Gardens completely floored us!
Here are some highlights of the trip, and places you must visit if you ever get the chance. Everything is less than a three-hour drive away from Kuala Lumpur, so there's really no excuse for you not to go!
Kuala Kangsar
Did you know that the name of this town is derived from the word 'Kuala Korang-Sa', referring to the 99 small tributaries of Sungai Perak. Indeed, Sungai Perak plays a major role in Perak, and you'll meet it (and its tributaries) often as you journey through the state. For example, you'll get to sample the fresh catch of the day in many of the restaurants you visit, such as Teratak Warisan Kampung Kuala Kangsar. Here, we were met with a buffet of traditional lauk pauk, and an array of freshly grilled fish – pari, kembung, keli, tilapia, loma. Its owners, the affable couple Saidi Othman and his wife Zaliah, have been running the restaurant for 22 years, and serve specialties such as Nasi Lemuni and Ikan Pindang Daun Seniar. Chef Zaliah's secret? Authentic recipes passed down from her mother and aunties.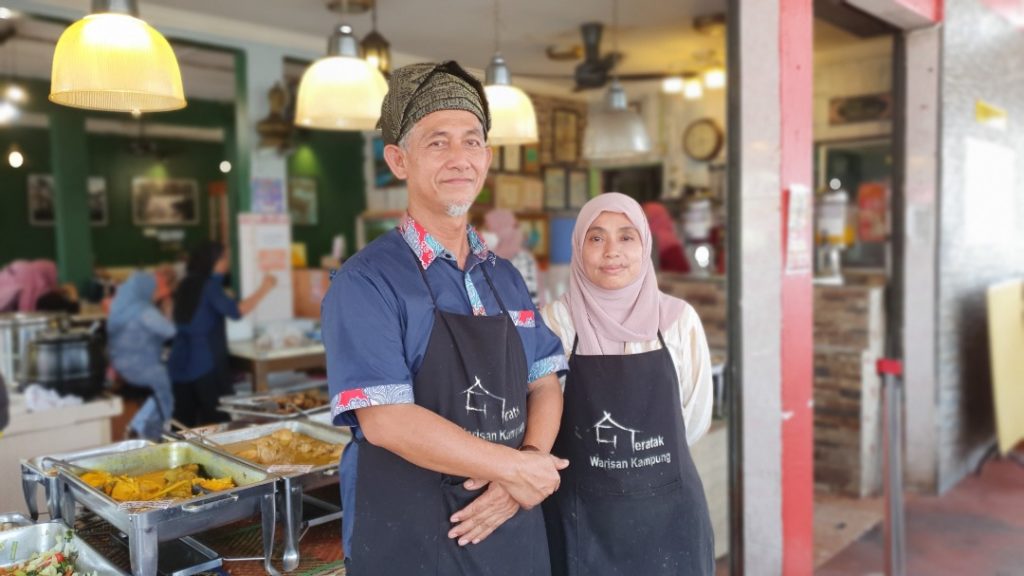 If you enjoy viewing architecture, you must visit both the Istana Kenangan Abadi and the Ubudiah Mosque while you're in Kuala Kangsar. Istana Kenangan was the former royal residence but now acts more as a museum, although apart from the actual building itself, there's not much to view inside. The wood carvings are beautiful and apparently not a single nail was used in the palace's construction. It was built in 1926 for Sultan Iskandar Shah by carpenter Haji Sofian of Seberang Prai. The Ubudiah Mosque is located on Jalan Istana at Bukit Chandan. The brainchild of Sultan Idris Murshidul Adzam Shah, the 28th Sultan of Perak, it was designed by A.B. Hubback who adopted Moorish architecture in his design (Hubback was also responsible for the KL railway station, Masjid Jamek, National Textile Museum, and Panggung Bandaraya DBKL). The imam present on the day of our visit shared tales of the octagonal building (which represented the eight regions of Perak), including how construction of the mosque was interrupted when two elephants belonging to the Sultan and Raja Chulan fought and damaged the imported Italian marble tiles. The mosque was not so long ago called one of the world's most beautiful mosques by The Telegraph. Completed in in late 1917, it was restored and renovated in 2003.
A short drive from town, are the villages of Karai and Enggor where you'll come across a large bridge. Construction of the Victoria Bridge took place from 1897-1900. It is a single track railway truss bridge across Sungai Perak, which has not been in use since 2002. Currently used as a pedestrian and motorcycle lane, the bridge is 1000ft long and 40ft high and has iron lattice girders and brick piers, making it a super cool spot for taking photos! In fact, the late movie director Mamat Khalid even made a horror comedy here. Can you guess which one? You'll be surprised to find proper signage present informing visitors about the bridge's history. Cycling enthusiasts will also be happy to note there is also a 25km Living River Bike Trail from Victoria Bridge to Chenderoh.
Taiping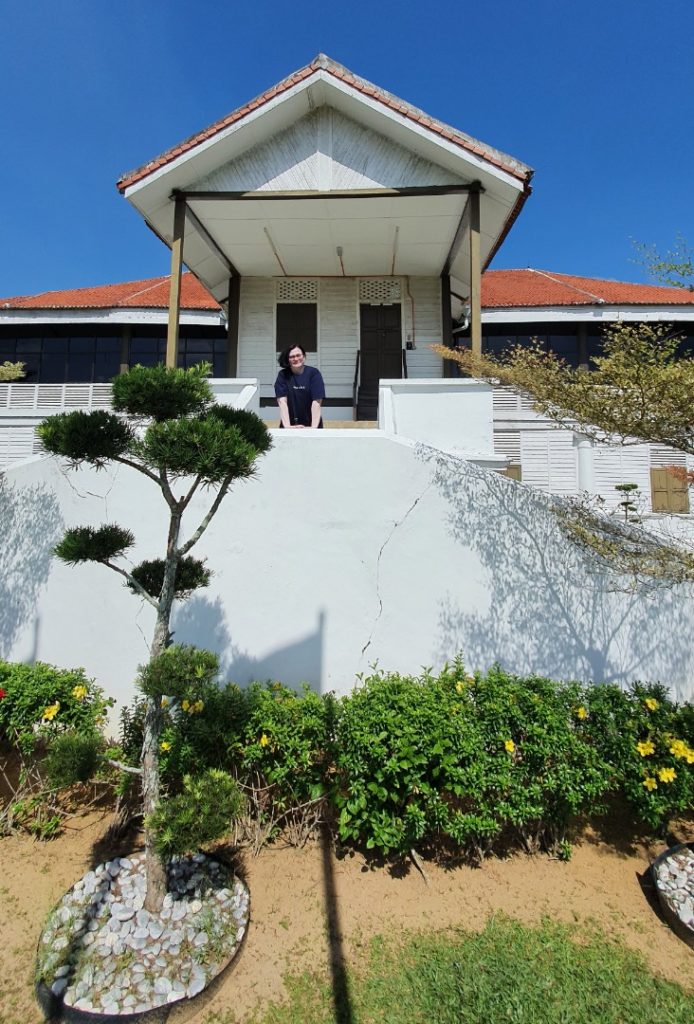 If you're a history buff you might want to head out to Matang Museum, Ngah Ibrahim's fortress and residential home. Ngah Ibrahim was the son of Long Jaafar, whose name you might recall from history lessons at school – Long Jaafar discovered tin ore in Taiping. As such you'll learn a fair bit about tin-mining back in the day, as well as Chinese clans and the Larut Wars. The Matang Museum houses many artefacts and antiques from the past, including remnants of a Japanese fighter jet. It was once the administrative base for the Larut district, as well as for the British and Japanese. The building was also used as a teacher training centre and Malay school. Ngah Ibrahim's remains have been laid to rest here.
Lunch note: While you're in the area, look out for Mak Teh's Mee Banjir Udang for some authentic mee udang, with ginormous prawns!
If you're interested in the outdoors and nature, you absolutely must spend some time at the Raintree Walk @ Lake Gardens, which is absolutely gorgeous. These raintrees were brought to Malaysia from South America over a century ago, and the Taiping Municipal Council has gone to great lengths to preserve them, even propping up the slumping trees with metal bars. Interestingly the locals call the raintrees "Pokok Pukul Lima" because their leaves fold in (like touch-me-nots) at about 5pm, allowing sunlight to reach the grass below. The gardens, approximately the size of 146 football fields, are meticulously cared for. It's a lovely to note that Taiping residents come out in full force to visit the Lake Gardens, be it for an evening walk, cycle or picnic.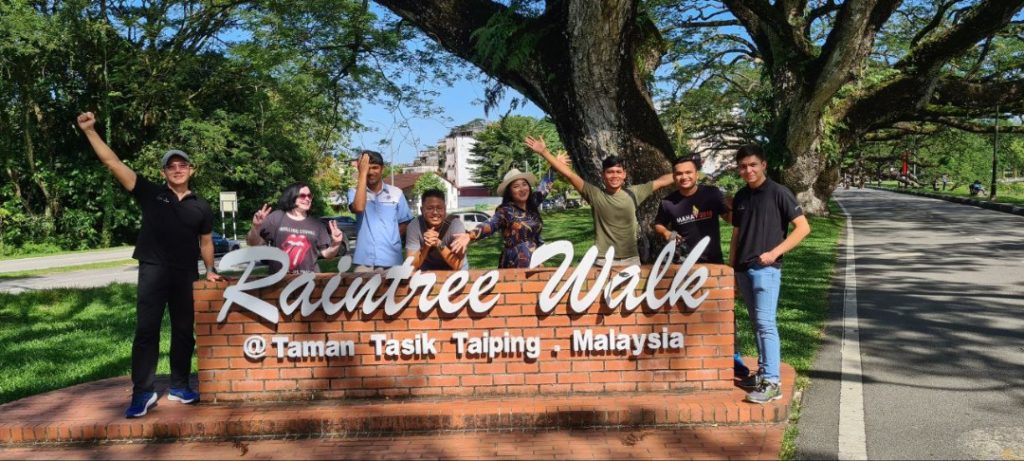 Coffee lovers? There's a treat for you too. Visit the Antong Coffee Mill on Jalan Assam Kumbang, which apparently is the oldest coffee factory in Malaysia! Aun Tong Sdn Bhd was founded in 1933 in Taiping, and its founder Tiah Ee Mooi made his coffee a popular drink among the locals, with his signatured product "Antong" (super yummy coffee!). Not only does the mill make old-fashioned coffee, it still makes it the old-fashioned way, over wood-fired stoves, which you can get glimpse of. There's also a hidden historic treat while you're here .The yellow building, which is situated next to the Antong Coffee Mill, is the "Changchun Pu villa". Word has it that Chen Ciufen, longtime romantic partner of Sun Yat-sen, travelled to Malaya in 1914 after she broke up with the founder and first president of the Republic of China, and stayed at Changchun Pu villa for a few years. Tiah bought over this property and today you can visit it and check out a host of paraphernalia that once belonged to him.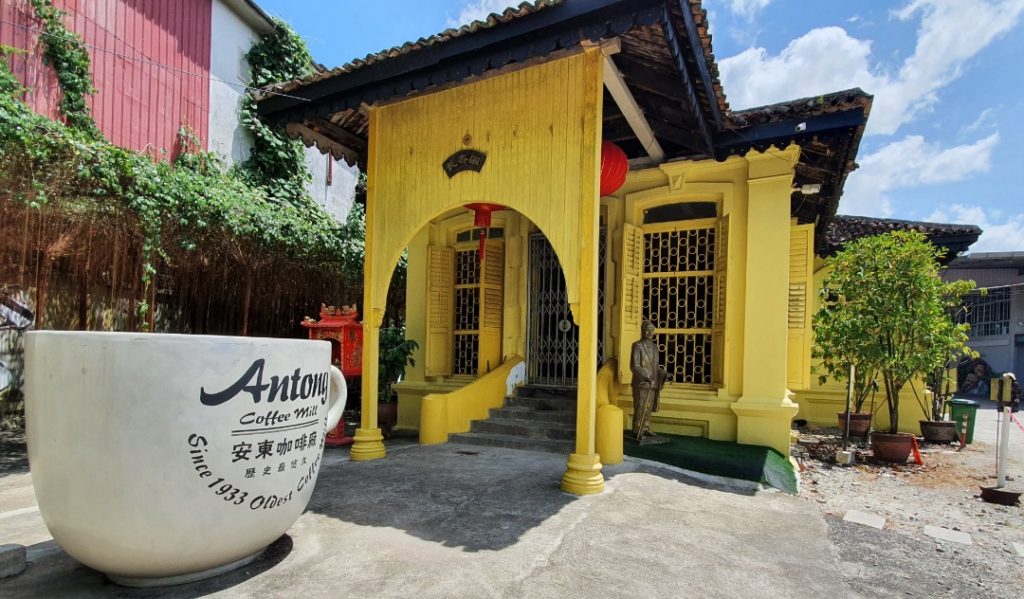 If you're looking for a place to stay over while you're in town, there are lots of hotels and resorts. We had the pleasure of staying overnight at the Sentosa Villa, a hideaway resort, with loads of trees (fruit trees and palms galore) and a little stream, ideally located close to Taiping's Lake Gardens and Maxwell Hill.
We only got to see a handful of places, there's of course heaps more to see, just ask any local. While you're sightseeing, be sure to take frequent breaks and try some of the cendol. We stopped at Bismillah Cendol on Jalan Barrack, where you can get cendol biasa, kacang, pulut, and pulut kacang as well as laksa and pasembor.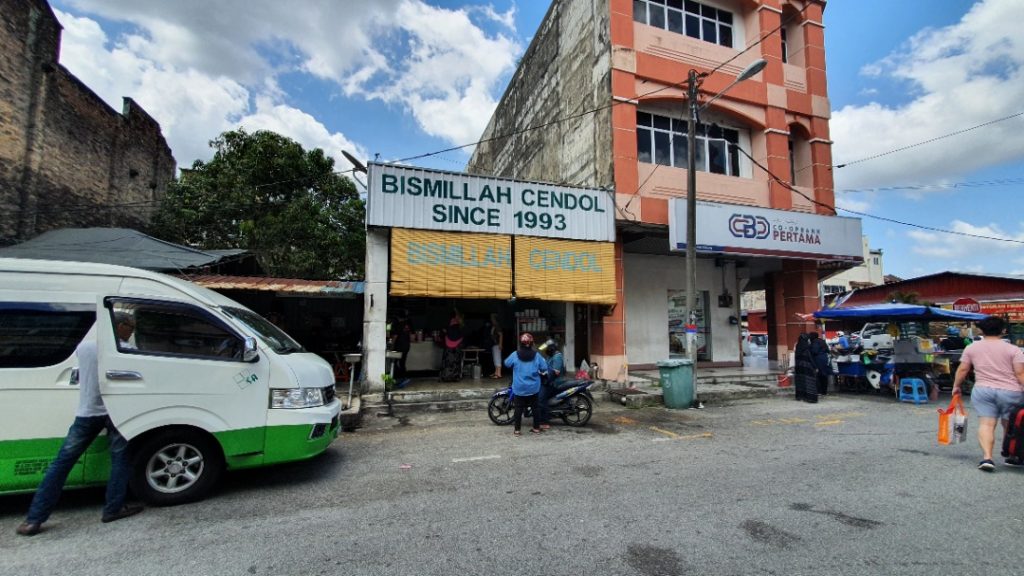 Lastly, if you want to walk a little on the wild side, Taiping has its fair share of ghost stories too. We visited the former residence of British colonial official JWW Birch, where only a bunch of pillars are left still standing. Next to it, however, is a derelict building which once was the Casuarina Hotel (it's also right behind the Taiping jail). Why was it abandoned? That's a spooky story for another time.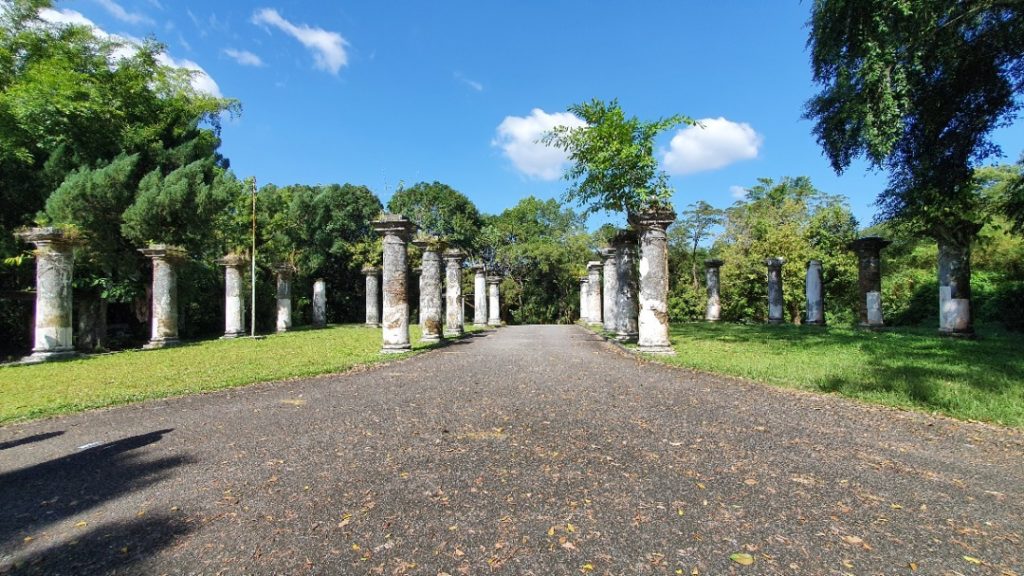 Kuala Sepetang
A hop, skip and a jump away from Taiping, you'll find yourself in Kuala Sepetang where you can indulge in a sunset cruise, have your share of seafood, and visit charcoal factories and mangrove forests.
If you're looking for a historic photo op, you're in luck! Look no further than the old Port Weld Railway Station signboard. This was the first railway in Malaysia linking Port Weld to Taiping. Little remains today other than the signboard, which interestingly contains the name in English, Jawi, Tamil and Chinese.
From here, you can take a leisurely walk to the Jejantas Pejalan Kaki & Motosikal, a bridge that leads to Kampung Seberang. Either side of the river, Sungai Reba, is dotted with homes of mostly Chinese fishermen whose lives are dependent on the day's catch. Until 2013, the hundred-metre wide river had to be crossed by boat. The coastline is surrounded by marshlands and mangrove swamps.
At Kuala Sepetang, you'll find many homestays and cruise boat opportunities, with activities like eagle feeding, viewing fireflies or going further out to sea in search of dolphins.
While you're in Kuala Sepetang, you'll also want to check out the charcoal kilns as well, where you'll get a glimpse of how mangrove wood is smoked for a month in a tanur. Charcoal is used locally for barbecues and steamboats. According to our guide, however, 75% of the charcoal produced here is exported to Japan and used in the manufacture of cosmetics and water purifiers.
If you're looking for someplace to have a unique dinner experience, look no further than Kak Long's Shell Out, the first of its kind in Taiping which opened in 2014, where your dinner is a smorgasbord of delicious seafood served right onto the table!
This is, of course, not an exhaustive list of places to see and things to do. We're just here to tell you that if you're looking for a great holiday, you don't have to travel too far or fork out big bucks. Malaysian cities, towns and villages are chock full of history, culture, architecture, food and wonderful people waiting for you to come and visit! What are you waiting for?