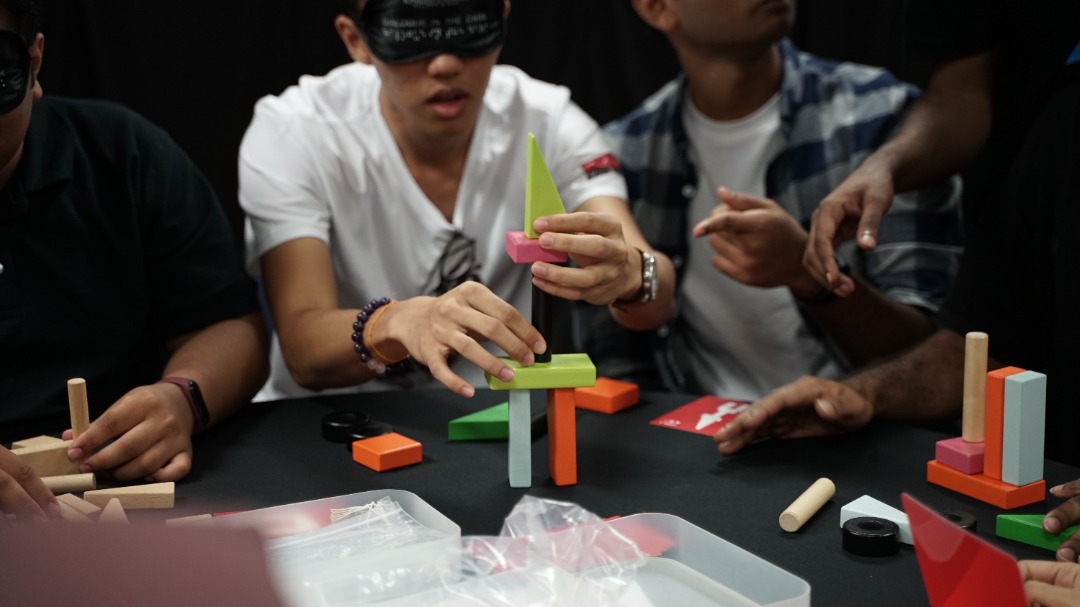 Perhaps it is time to consider how the art industry can reshape its landscape to champion a more diverse creative scene, especially for persons with disabilities.
By ELIZABETH LOW for LENSA SENI
Individuals with limitations and impairments in mobility, dexterity, sight and hearing, among other things, face many barriers. In the context of the arts, the visually-impaired are often one of the groups most impacted. From engaging with artwork and reading wall text, these individuals are often left out and unable to participate in experiences predominantly designed to be consumed visually.
What have we done to make art inclusive?
In September 2019, the "Art Includes Festival" was held at RUANG by Think City, in the heart of downtown KL. A local art event that celebrated the talents and works of differently-abled creatives, its objective was to inspire children and youth with disabilities through a series of unconventional and innovative events.
It was organised by Dialogues in the Dark Malaysia – a social enterprise founded by Stevens Chan to increase public awareness on preventable blindness, and support members of the visually-impaired community.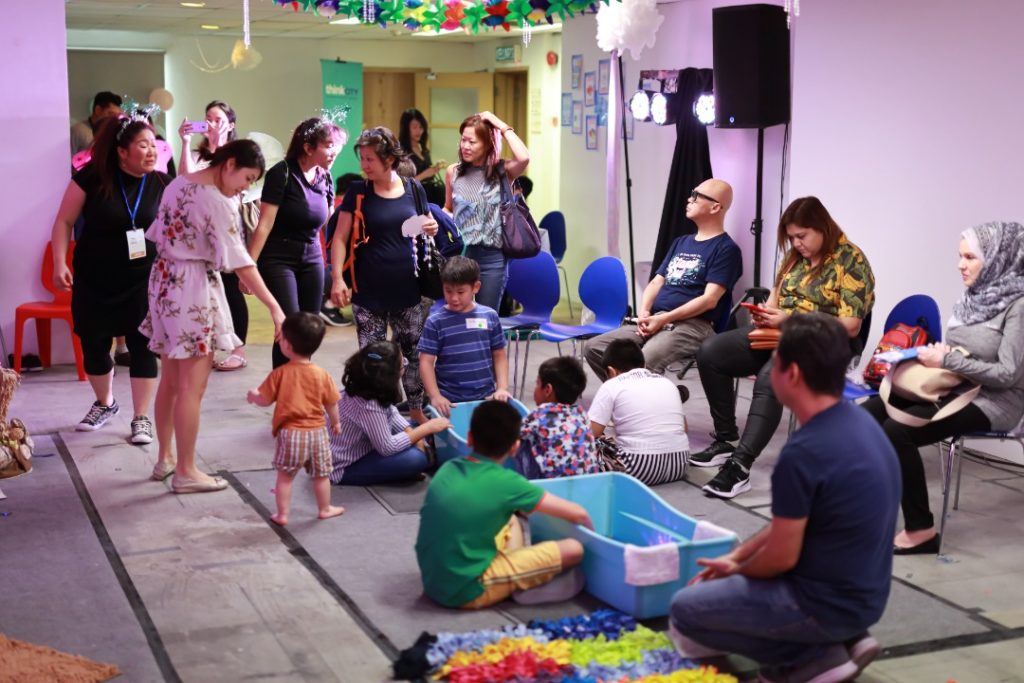 For members of the public without any sight impairment, the festival provided opportunities that momentarily deprived them of their sight. The reversal of roles allowed for empathy, awareness, and understanding to be fostered within the public.
Alongside forums, workshops and talks, the festival also included a sensory photography exhibit by 10 visually-impaired photographers, and sensory theatre production for children. "Concert in the Dark" showcased a line-up of comedy and musical performances, while "Cuisine in the Dark" was a unique fine dining experience with a menu curated by blind Masterchef USA winner, Chef Christine Ha.
A few years earlier, "Arts Beyond Sight" was another event initiated by Dialogues in the Dark in collaboration with Save Ones Sight Missions Berhad. Held in conjunction with George Town Festival 2016 in Penang, it consisted of an exhibition in a pitch-dark venue designed for the audience to employ their other senses.
With a trained blind guide to lead visitors into each exhibit, people were able to touch paper and mixed media sculptures, listen to poetry and sounds, and smell and taste food – all in the dark. In curating an event that removed sight from the experience, visually-impaired visitors were not in any way excluded from engaging with the exhibits.
There have been several other noteworthy efforts to highlight. In 2015, Taiwanese contemporary artist Wang Te Yu held her solo exhibition "Believe in What You Feel" at the Hin Bus Depot Art Centre in George Town, Penang. Curator, Lee Cheah Ni, explained how the nature of the exhibit welcomed the visually-impaired community to engage with the work.
The show featured two exhibits with large, soft inflated sculptures. With navigating staff available to guide visually-impaired visitors, and a Braille section in the brochure, this project was invested in designing an inclusive and accessible experience.
"Sensory Photography – For Our New Malaysia", which was held in September 2018 at RUANG by Think City, featured 70 photographs by seven visually-impaired photographers. Twenty-eight photographs showcased were presented as tactile images accompanied with audio descriptions, removing the barriers that limited the visually-impaired from engaging with them.
A first of its kind in Malaysia, this showcase stemmed from the efforts of a collaborative initiative by Plus Community Partnership, Malaysian Association for the Blind and Studio DL. 8. It was preceded by a 10-week programme that taught participants to allow intuition and emotion to guide them in the art of photography.
Access and inclusivity: how do we get there?
Clearly there have been local events aimed at breaking down barriers faced by the visually-impaired community, however, more needs to be done. Access and inclusivity also involve constructing experiences that can be enjoyed by everyone regardless of their identities and abilities.
While entry ramps for wheelchair users are indeed necessary, championing access and inclusion requires considering the overall experience of an exhibit from the shoes of the physically disabled demographic. For example, ensuring that a display and its wall text are placed at a strategic height goes a long way for individuals with dwarfism as well as wheelchair users.
Integrating features such as braille descriptions, audio guides, or touch tours where possible opens the experience to the visually-impaired community. Considering the font, size, and colour of wall text would also make it easier for audiences with vision impairment to read. An accessible website to accompany an event or exhibit would be effective in supporting some of these additional features.
For those with hearing impairment, including open or closed captions, audio guides that sync with hearing aids, and sign language tours would support their experience in an exhibit. While they may be able to enjoy elements of art through sight, new media art has played a role in the evolution of the different mediums and forms which are defined as art today.
This is a call for institutions, curators, and artists to start optimising access and inclusion in the way art is delivered to the public. Provisions for accessibility should not be provided only when the disabled communities demand. It is the responsibility for facilitators, organisers, the government, and the masses to provide
Elizabeth Low is a participant in the CENDANA ARTS WRITING MASTERCLASS & MENTORSHIP PROGRAMME 2021
The views and opinions expressed in this article are strictly the author's own and do not reflect those of CENDANA. CENDANA reserves the right to be excluded from any liabilities, losses, damages, defaults, and/or intellectual property infringements caused by the views and opinions expressed by the author in this article at all times, during or after publication, whether on this website or any other platforms hosted by CENDANA or if said opinions/views are republished on third-party platforms.