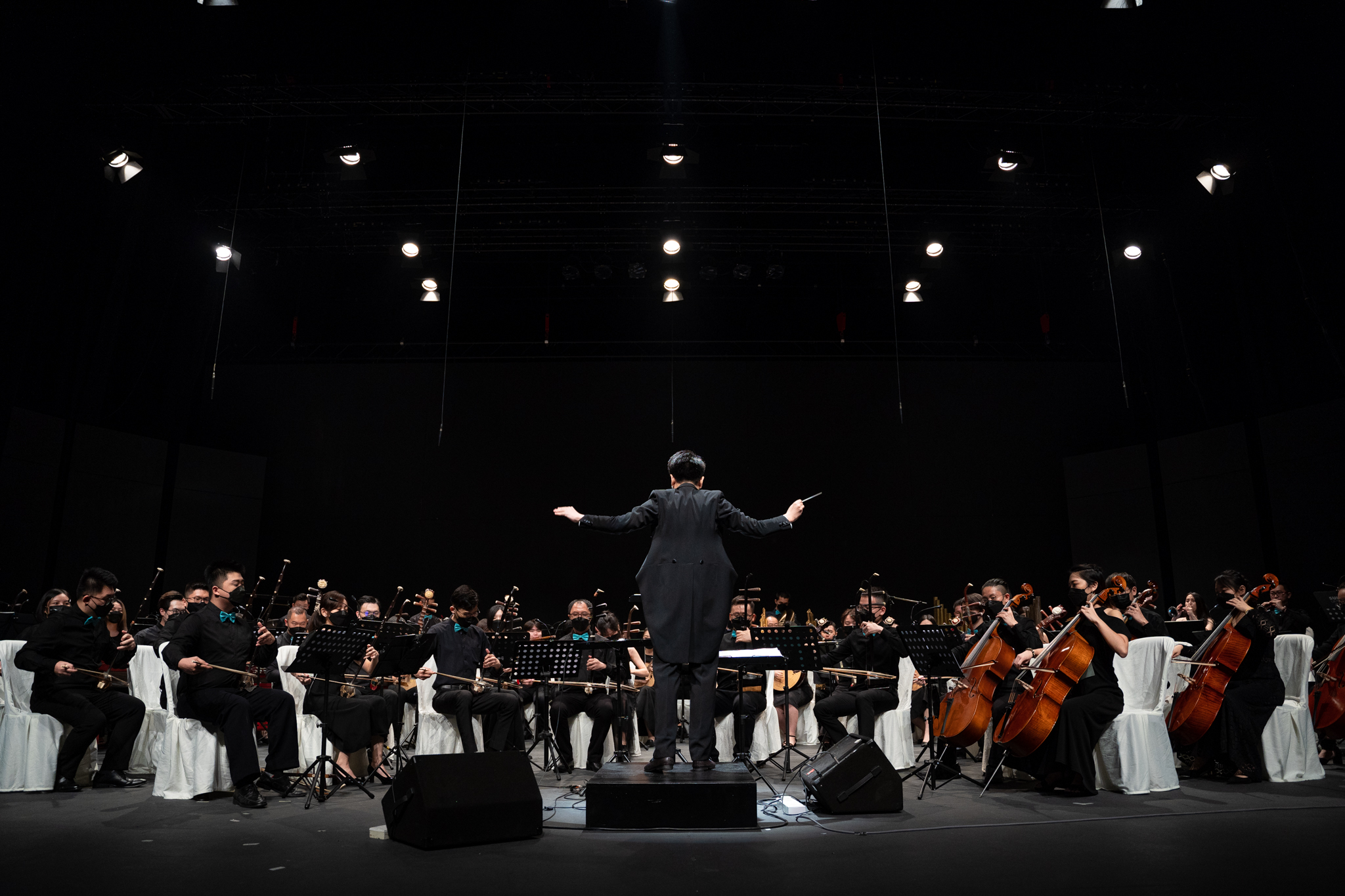 Featuring some of the most exciting new concertos of our time, the Malaysia Century Chinese Orchestra (MCCO)'s comeback performance after a two-year hiatus was a triumphant return.
By CHIN JIAN WEI
Over the weekend of July 16 and 17, the Malaysia Century Chinese Orchestra (MCCO) performed twice at Pentas 1, klpac. Playing to a full house, conductor and music director Chong Koi Min led his orchestra, including seven concerto soloists and a singer through eight concertos, thoroughly entertaining the audience. For those who have never attended a Chinese orchestra, there are more than a few differences from a symphonic orchestra, mainly in terms of the instruments used. A Chinese orchestra, as the name suggests, highlights traditional Chinese instruments such as the Erhu, Pipa, Sheng, and many more, all playing together in harmony to produce music that sounds unmistakably Chinese.
MCCO was formed to serve as a platform that aims to promote traditional Chinese music in Malaysia, shining a spotlight on this underrepresented genre of music. It aims to have a concert every year so that more people will be able to learn about and enjoy the pleasures of the Chinese orchestra.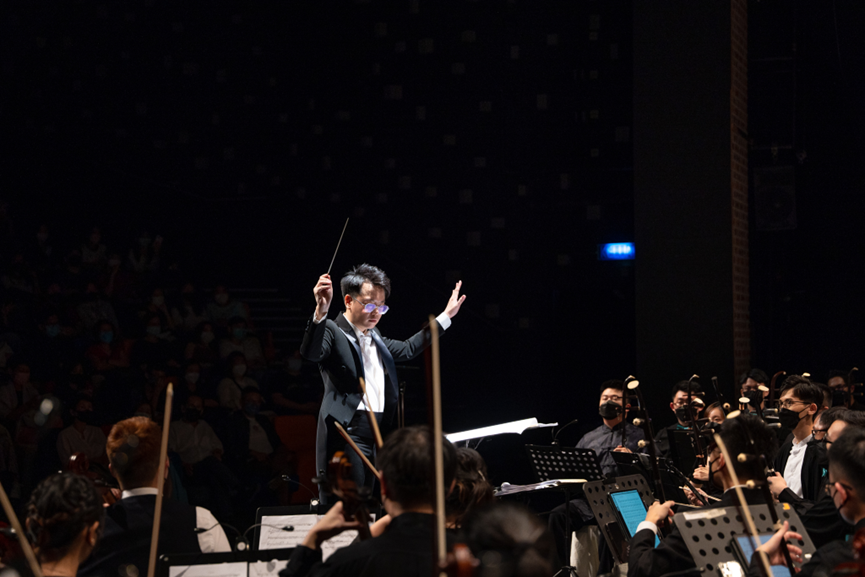 BASKL spoke to Chong to learn about the creative process behind the orchestra. Chong is relieved to be able to have a concert again after two and a half years of the pandemic. He thinks back to the years when he was not able to perform. "It created an opportunity to ask myself, do we as human beings really need music? Does it affect our lives? And I think the answer is yes. Music that we listen to online or watch through the screen is totally different from physical concerts. A live concert is far more organic. And it creates an opportunity for us as performers to get closer to our audiences.
"Most of our members used to play during high school and they are from all over Malaysia," Chong says, talking about the musicians in the orchestra, most of whom are not career musicians. "We have students and we have working adults. But once you start working, that doesn't mean you have to stop playing music. You can take it as a hobby or an opportunity to promote it as art and culture for the community. After the pandemic, I could see that they were more willing to spend time on something they love, to find the purpose of their life, and also do something for the community."
As the MCCO largely consists of hobbyists, some were hesitant to participating in the orchestra. "When I first proposed the idea, not all of them were willing to take the risk," Chong says. "But as a music director, you need to convince them. People ask me what I wish to achieve, but I actually feel more satisfaction when I help others fulfil what they want to achieve, when I link everyone to achieve a common goal. As a music director, it's a big achievement to me, something that keeps me going forward to achieve more."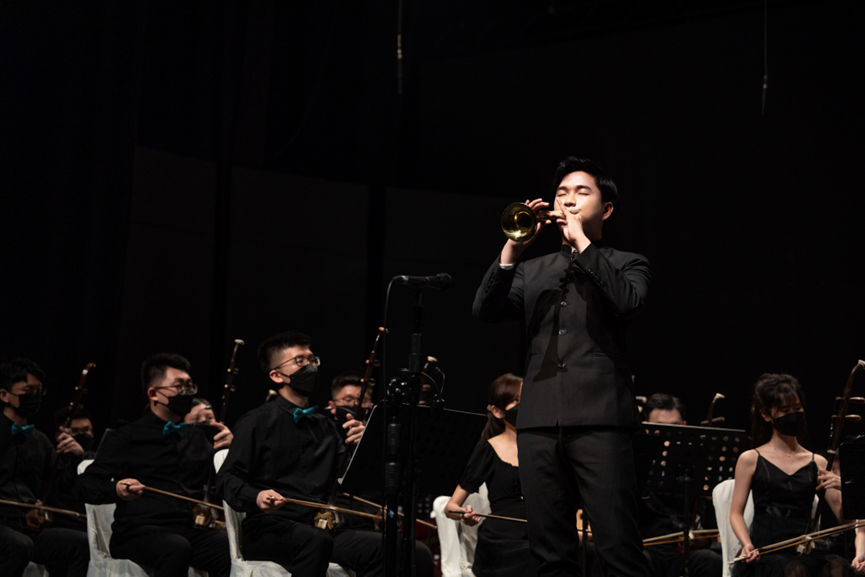 The concert began with the piece Sword & Soul by Liu Wen Jin, often serving as an overture in many concerts. This was followed by Flower Drums of Fengyang – A Rhapsody by Yuwen Peng and Chen Yi-Chien. This is a folk song given a groovy twist. Next, Antonio Vivaldi's Concerto for Two Cellos in G Minor, RV 531: I. Allegro, which was Vivaldi's only composition written for two cellos, and the only European piece played during the concert. It was adapted specially for the inclusion of Chinese instruments.
Following that was Fate and Free Will, a medley incorporating vocals that combined Unsullied, Growth Rings, Red Dust Inn and Reflection, arranged by MCCO president, Chua Su Ting. Other than that, Spring in Eluanbi by Leung-Fai Lo and Koa-á hì Fantasia by Huan Shin-Tsai portrayed the unique natural beauty and culture of Taiwan. Last but not least, there were two concertos by Li Bochan, Chant on Strings and Ode to Hero · Ode to Love, in which the Erhu soloists masterfully used music to lament the turning tides of ancient civilization and the love story between Xiang Yu and Consort Yu. And finally, as an encore, the orchestra played a medley of Studio Ghibli movie soundtracks, which surely invoked feelings of nostalgia among the audience. Throughout the night, MCCO was able to keep the audience entertained and enraptured as the beautiful sounds of the Chinese instruments filled the theatre. Chong was also personable and lively in his interactions with the audience as he explained the backstories behind the pieces. He felt it was important to do this to close the gap between the musicians and the community.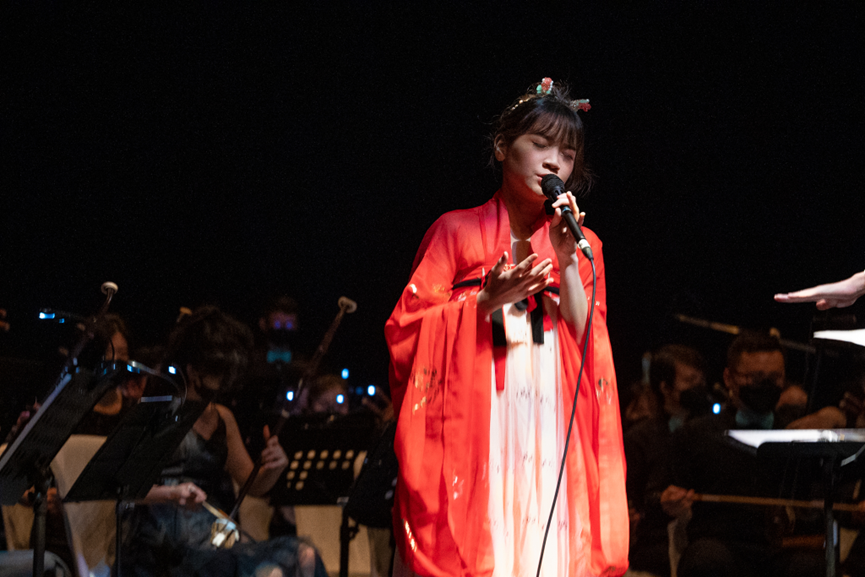 The pieces were chosen by Chong after discussing with the soloists, as well as considering the royalty fees for using the music. As a lot of the music is contemporary and new, a price must be paid for including them in the concert. "The soloists are all youngsters, most of them born in the 90s, so their choices are different from my era, and the seniors before me. So most of the music pieces are new works, and they're quite different from the stereotype of Chinese orchestra music."
Centuria, just like all good works of art, had a message that its director wished to convey to the audience. Chong wished to highlight the variety of orchestral music that has emerged over the past decades, breaking the stereotype that many people have of Chinese orchestras sounding like Chinese New Year music.
"There are a lot of Chinese people throughout the world. And for each of them, their style of creating music is very diverse. Chinese orchestra is actually a relatively new genre, not even 100 years old. It gathers different kinds of musical instruments and combines them. It studies from the western orchestra, but it has its unique aspects. We have a unique section, which is the plucked strings section, which carries a different kind of attitude. There are a lot of individualistic elements in the Chinese orchestra, and sometimes you need to highlight that, and sometimes you need to control it to make it harmonise better. It's still experimental."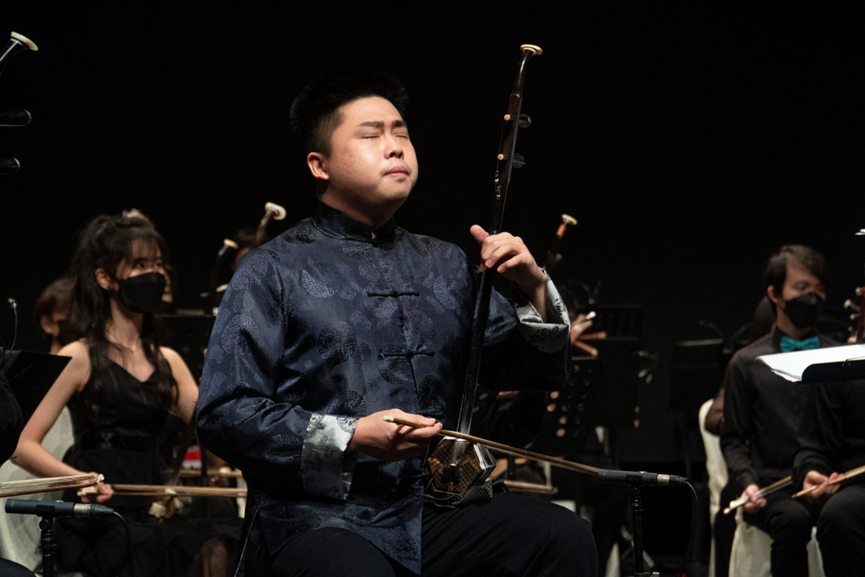 Chong also wanted to showcase the variety of Chinese music instruments that have not received as much mainstream attention, like the Suona and Sheng which are not as famous as the Pipa or Guzheng, but are important in the orchestra to harmonise and also lift the spirit of the piece. Chong also used the concert to show how the Erhu is not always sad and mellow-sounding; it can also sound very intense and dramatic, as demonstrated in Li Bochan's Chant on Strings which received thunderous applause from the audience after a truly gripping performance.
Chong has a few pieces of advice for aspiring musicians. "It takes time to get anything out of the effort you put in. You need to be very determined and resourceful because you might need to do all the things yourself. Not just music, but you need to think about marketing strategies and relationships with people. While technical knowledge is very important, if you wish to be a conductor, most of the time you need to know about relationships. How to communicate, how to convey your message to the players. Talk to more people, experience more things, be humble, and keep learning. Critics will always be there, you can't please everyone. You need to be firm and ask yourself what you want to achieve. And also, serve the community. There are still a lot of underprivileged people that don't have the chance to learn music. If you achieve success, try to give back to the community. I still think people need music to inspire them in daily life."
To keep up with the latest on MCCO and learn about future performances, head over to its Instagram and Facebook pages.