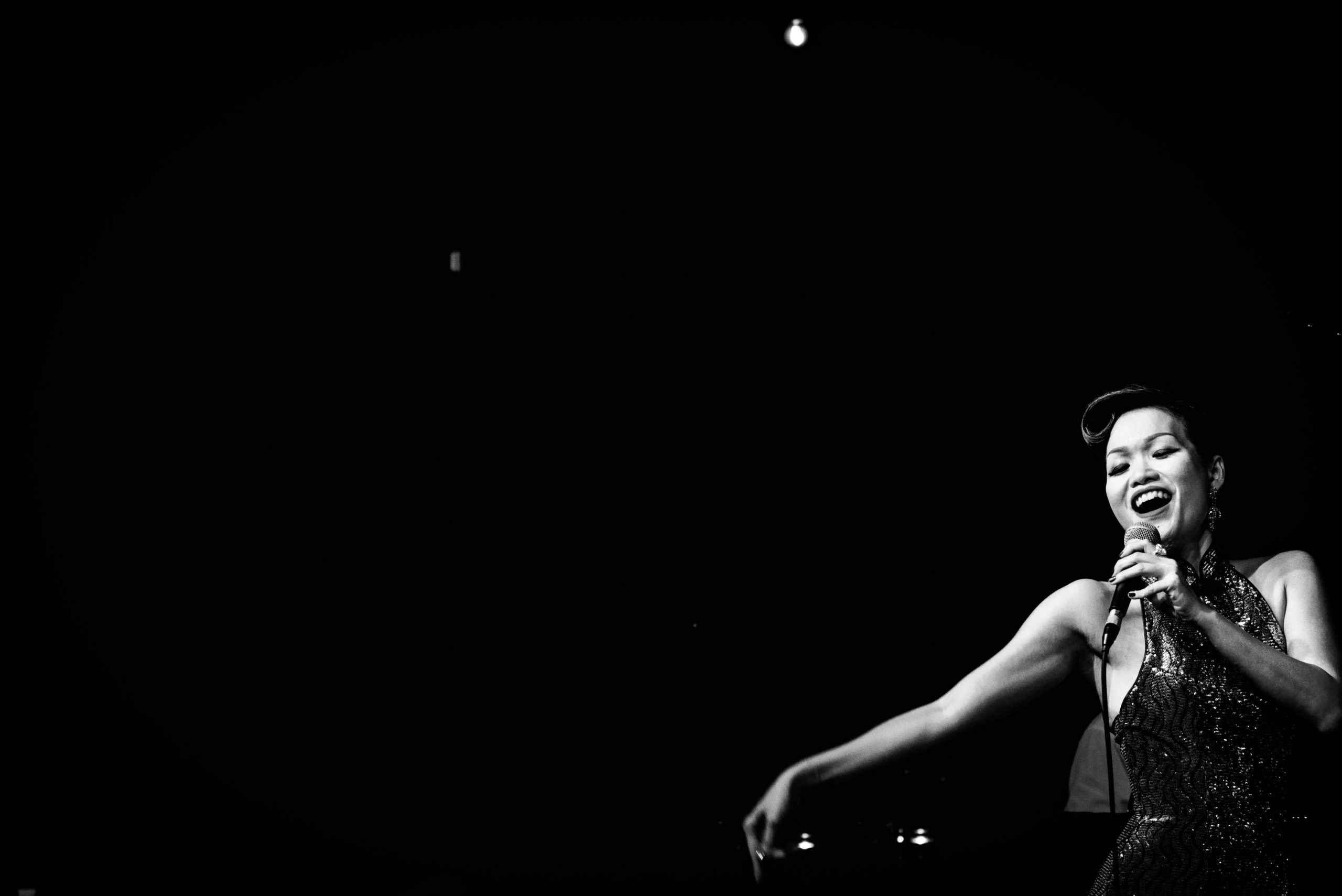 Ipoh born Janet Lee is back to entertain her fans as she takes the stage live at Bobo KL these next few days together with musical maestro Tay Cher Siang
By SHAFIQUE DANIAL JOHARI
"Wonderful! Every moment with live musicians and a live audience is treasured and cherished!" This was what local singer Janet Lee had to say about how she feels being back live on stage after many months of just having online streaming singing gigs.
"I have done two public performances since the announcement of re-opening, I have since met so many happy people who came up to tell me that they are so happy to be present where live music is performed," Lee shared with BASKL. "The audience has missed us and we have missed them – the interaction and exchanges during live shows are real magic, everything is organic, spontaneous and honest."
From the start of the last MCO in March, Lee like many others in the music industry had to once again halt all of her live performances as the COVID-19 pandemic reached it's highest peak. However, being the passionate singer that she is, she didn't stop completely. She was involved in numerous live broadcast performances online that helped her stay close and connected to her audience and friends. She also added, "it helped strengthen my profile as a performer and singer."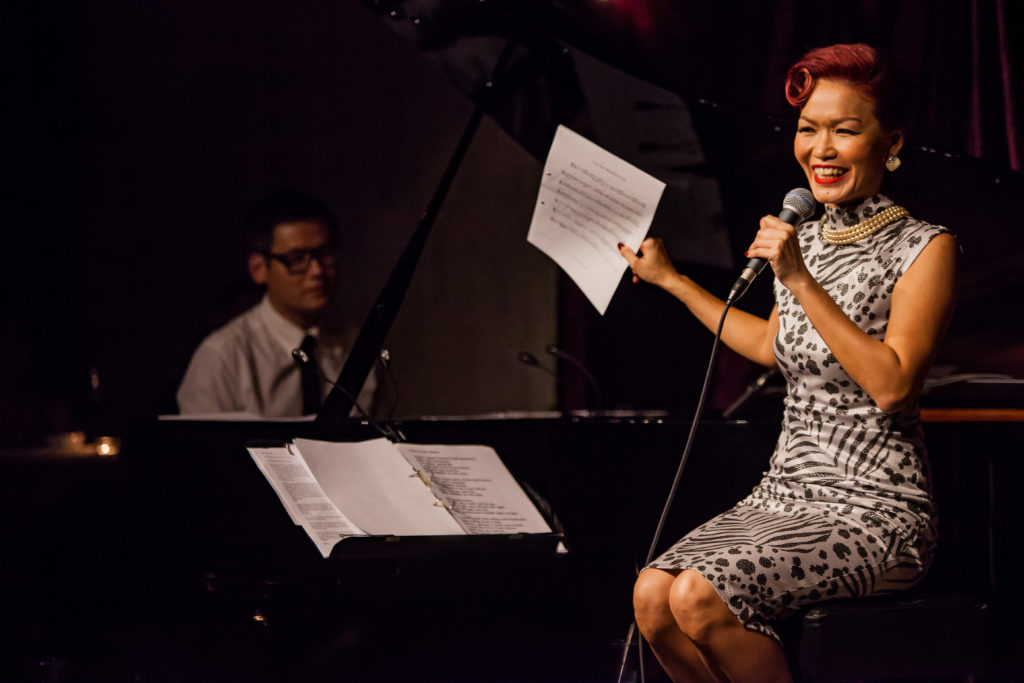 Lee, who was once a bank mortgage salesperson and a marketing executive, began her love affair with singing while she was growing up and attending school in Taiping, Perak. Singing came naturally to her as she would mimic sounds and songs that she would hear on her parents' cassettes and on the radio.
Blessing in disguise
While being stuck at stuck at home was a major downer for most, Lee got the chance to get closer to her parents when they moved to KL to live closer to her just before the first lockdown back in March 2020. "For the first time in decades since I left home, I got to make friends with them, learn how they are coping with the inevitable evil of ageing; accepting and managing it with grace and kindness."
Lee admitted that the lockdown had indeed been lonely and stressful as she was forced to cope and manage her own complicated emotions. "That period of intense soul-searching and self-discovery, however, was every bit the necessary homework that I needed, and I truly treasure it and am thankful for it – despite how difficult things were for my spirit and soul, it was all worth it."
This time around at Bobo KL (on Jalan Bangkung, Bangsar, KL), Lee will perform alongside musical maestro Tay Cher Siang and will showcase a mixed repertoire of multi-lingual songs from shows and musicals consisting of Chinese oldies-Shanghai Jazz, Malay oldies and the American Songbook. Speaking on what it feels like performing with Cher Siang, Lee says it's both exciting and very reassuring to perform alongside Tay.
"I am very privileged to have such a prolific artist, who is very giving on stage and best of all – he ALWAYS has fun when we have a show, that rubs off on me and makes the stage a great place to be."
Lee and Tay have been performing together for many years both as a duo and in a full band with Tay's WVC Jazz. She says that the magic of a live performance is when they would play to how the audience and house responds. "Songs and style will change throughout the show and I love that element of surprise and spontaneity, and our audience enjoys that too."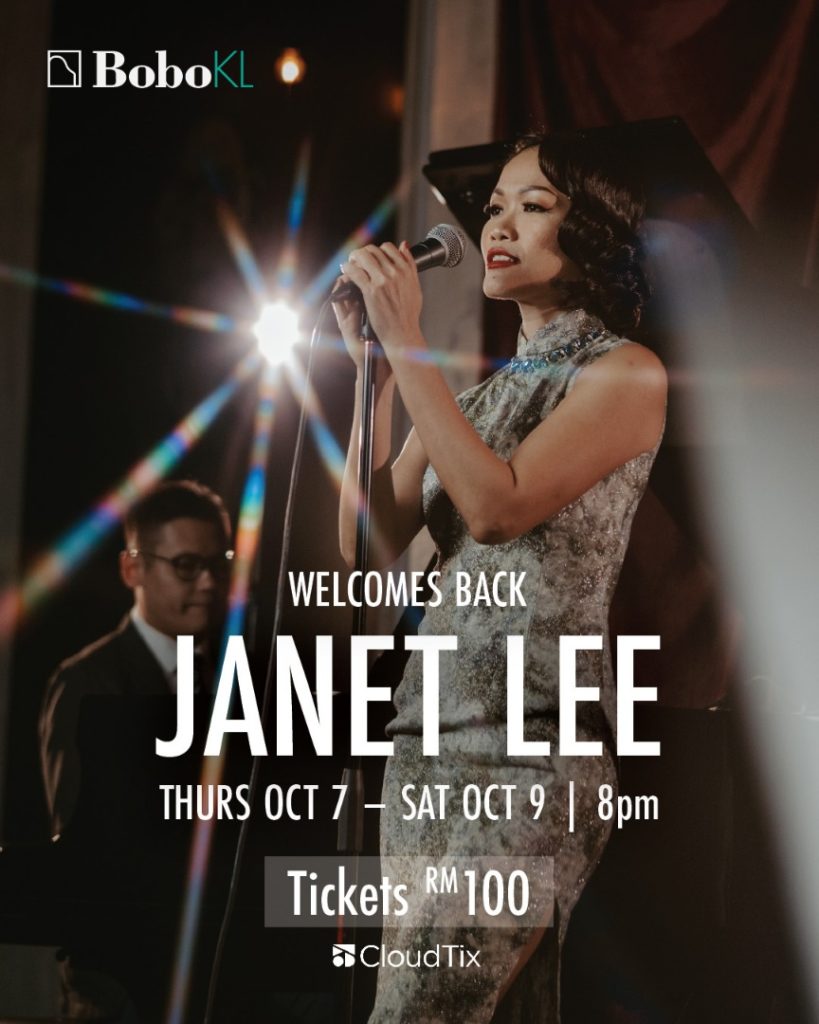 Lee also has a jazz trio, The Shang Sisters, an all-woman lineup with a multi-lingual repertoire. Asking her about upcoming plans for the trio, she said: "We are in production now for a brand new album, fingers crossed – we hope to release it early next year. So there's lots to do, shooting videos, recording, designing, etc."
The Shang Sisters are also in preparation for a live show at Bobo KL and are already rehearsing for the live event. "Lots to prepare and we are just so thrilled to be back on track to work on our vocals, choreography, costumes etc; creating and putting things together – knowing that our audience and followers have been waiting for our work." 
Tickets have sold out for shows at Bobo this weekend. You can get updates on Janet Lee and her upcoming shows and performances by following her social media accounts on Facebook, Instagram and YouTube.