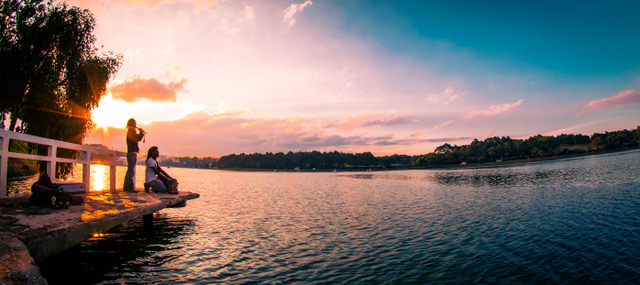 With tabla and Chinese flute sounds, Krishna Armum and Cole Yew have joined forces to create a new sound.
By KELVYN YEANG for LENSA SENI
It is not uncommon for indie musicians to draw creativity from tried-and-tested formulas like metal or progressive genres, or even drive their music from ideologies like punk and rasta. But to be directly inspired by spirituality breathes a different air of freshness to the scene.
The boys of Buddha Beat flow with hypnotic rhythms and a wash of ambient sonics, accompanied by an electronic pulse that serves to fuse modernity with tradition. Buddha Beat isn't your typical world music band that simply employs cultural instruments and western ones to play familiar fusion tunes. Instead, it is a wholly unique thing of its own.
Krishna Armum's brush with music started when he was started playing the tabla for temple prayers and bhajans in Sungai Petani, Kedah. Eventually, he picked up the guitar at 17 and ventured into the world of rock and punk music, which got him into a band. As his interest in music increased, Armum packed his bags and relocated to Penang to play in a club. But this stint was short-lived and lasted only six months.
"It wasn't what I expected. I ended up hating it and was wondering why I wasn't happy," laments Armum.
Wanting to find solace and purpose in music, after work at 3am in the morning, he would make his way to Soundmaker Studio, a well-known Indie gathering space, to hang out. It was there that Armum met Cole Yew, and that sparked the genesis for Buddha Beat.
Yew is from Cameron Highlands. Growing up in a family with three elder brothers, he was exposed to all kinds of music, from Nirvana to Hong Kong pop. When he was able to, at 16, Yew enrolled for classical guitar lessons. However, it wasn't long before the allure of improvised rock music piqued his curiosity and he began to try his hand at writing music to express himself.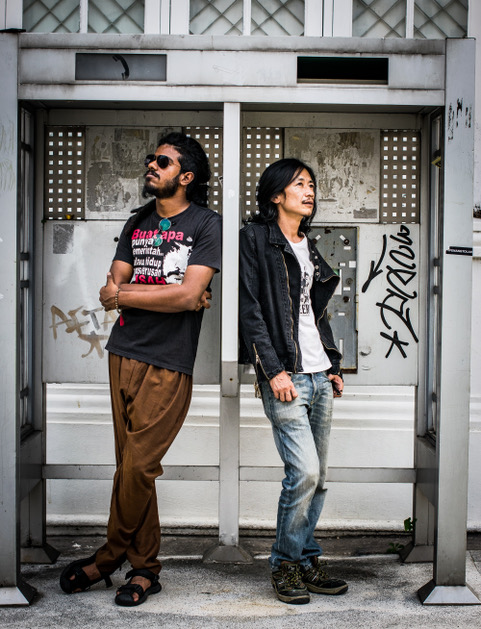 "I decided to quit my studies and move to Penang to pursue my musical dream," says Yew, who eventually picked up Chinese traditional flute and began experimenting with his guitar.
During one of Armum and Yew's hang-out sessions, they decided to jam. The chemistry was instant, and they wrote a song on the spot. This musical encounter led to more meetings, and both Yew and Armum realised they had something unique going on. It was time to get serious, and Buddha Beat was born.
The name itself is reflective of both Yew's and Armum's philosophy toward life and music.
"Buddhism always sparked interest in me. It is more philosophical than it is religious," remarks Yew.
"We draw a lot of concepts and ideas from Buddhism and inject those ideas into our music. Even the chants inspire us," adds Armum.
It is hard to describe Buddha Beat's sounds as it is an act to be experienced in life for the full effect. The traditional sounds of the Chinese flute are fused with the percussive pulses of the Indian tabla, all the while accompanied by electric guitar drones and trippy electronic beats and sounds. One festival briefly described the band as "Ethnopop", and it has since adopted that label.
"We feel proud to be carrying our ethnicity in our music," says Yew.
With electronic beats carrying its music to a younger crowd and traditional instruments stroking at an older audience's curiosity, Buddha Beat retains its relevance with a diverse crowd.
"Even our parents come to our shows, which is rather encouraging," laughs Armum.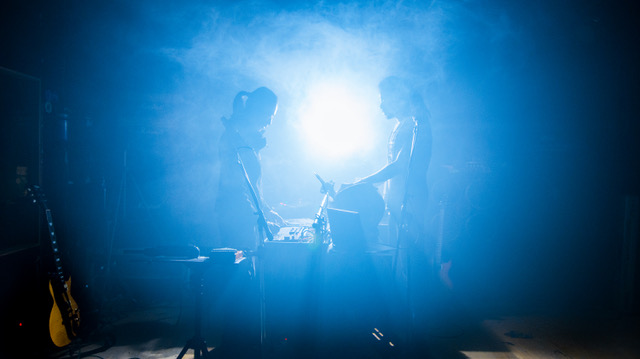 But being in the music industry is not easy. And choosing indie music, a niche even by today's standards, requires a lot of courage. The boys of Buddha Beat had to sacrifice a lot and face many challenging scenarios to get to where they are today.
"I sold my motorcycle because we desperately needed to get ourselves equipped for shows. We are dependent on our instruments for a good performance," states Yew.
But things are looking brighter for Buddha Beat. Today they have a good acceptance in the music community and have played in shows alongside Jazz, Punk, and Rock acts and are often featured in Eco-tourism events. There has been an increased interest for the band they have been invited to play in other countries.
"We managed to play Vietnam before the pandemic, but we were also invited to perform in Taiwan, Toronto and Thailand. We are definitely doing Thailand this year," says Yew.
Buddha Beat is still releasing new material, and an album tour is in the works. However, it already has plenty of material on several platforms, and the rhythm to the band's passion drums forwards.
"Music to us is not a hobby, it is a way of life, and we see it as a career," a confident Armum asserts.
"If we don't do this now, then when? I cannot imagine growing old knowing I didn't take the plunge when I could," laughs Yew.