Director Tung Jit Yang is excited about the new bunch of Theatre For Young People who will be staging a rather unconventional version of the children's fable 'The Emperor's New Clothes'.
By SOFIA SHAMSUNAHAR 
According to director Tung Jit Yang, The Emperor's New Clothes or How the Procession Has Got to Go On is all about breaking the fourth wall. Happening this Feb 10 to 13 at the Kuala Lumpur Performing Arts Centre (klpac), an ensemble of six are performing with hopes for the audience to chime in during the performance with answers and opinions.
The piece is based on Hans Christian Andersen's children-popular fable The Emperor's New Clothes, a tale about vanity and pride. The story revolves around an emperor who is so obsessed with his royal garb, so much so it backfires on him, and an innocent boy brave enough to speak out.
In Tung's version, the New York University undergraduate has directed his cast to perform by having each character investigate the text on stage.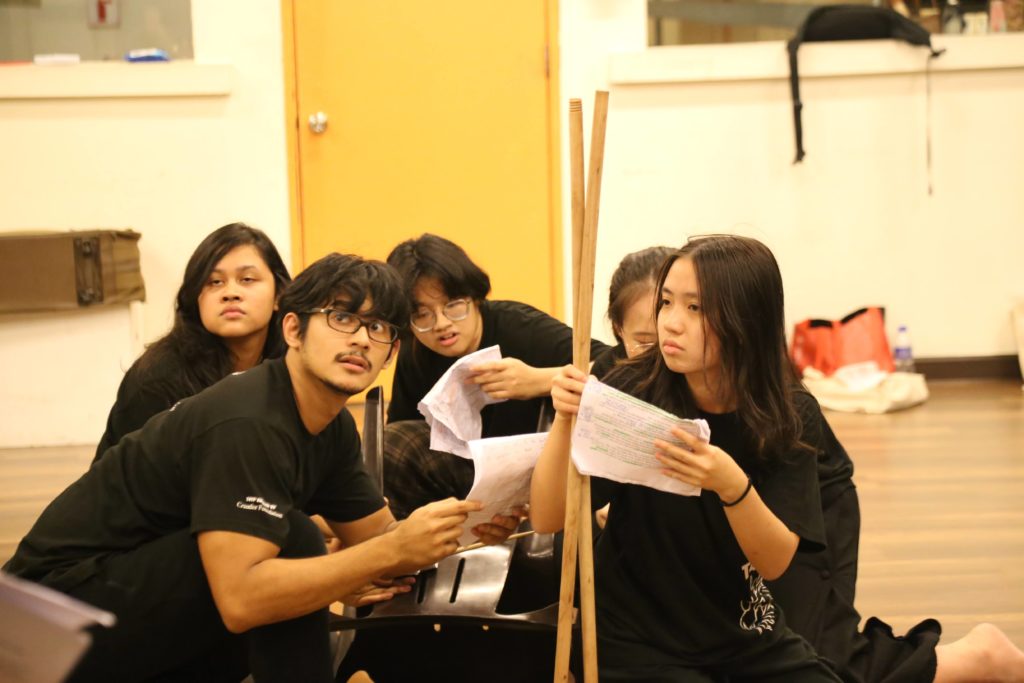 The ensemble, composed of Alethea Chong, Amaliyna Helmi, Danniel Iskandar, Elene Tang, Eugene Ong and Nephi Shaine, will help us find answers to a series of questions such as what lessons can we draw from this story, and how is a text written in the 1800s relevant to us today?
According to Tung, the cast are a highlight of this production for him. These fresh faces are from the 2021 batch of klpac's Theatre for Young People (T4YP), a programme that has been helping cultivate a theatre culture in Malaysia. Made possible by the Creador Foundation, T4YP is a free youth theatre training programme where ensemble members between the ages of 18 and 15 are put through a 250-hour intensive course where they learn to act, write, dance alongside other performance skills.
This group auditioned in 2020, and have been flipping between virtual and physical training sessions during Malaysia's lockdowns, finally performing their finale in Emperor's.
With how much time the ensemble have spent together, it's no wonder that the director says he would find them huddled together before every rehearsal, either enthusiastically dissecting their day or playing games.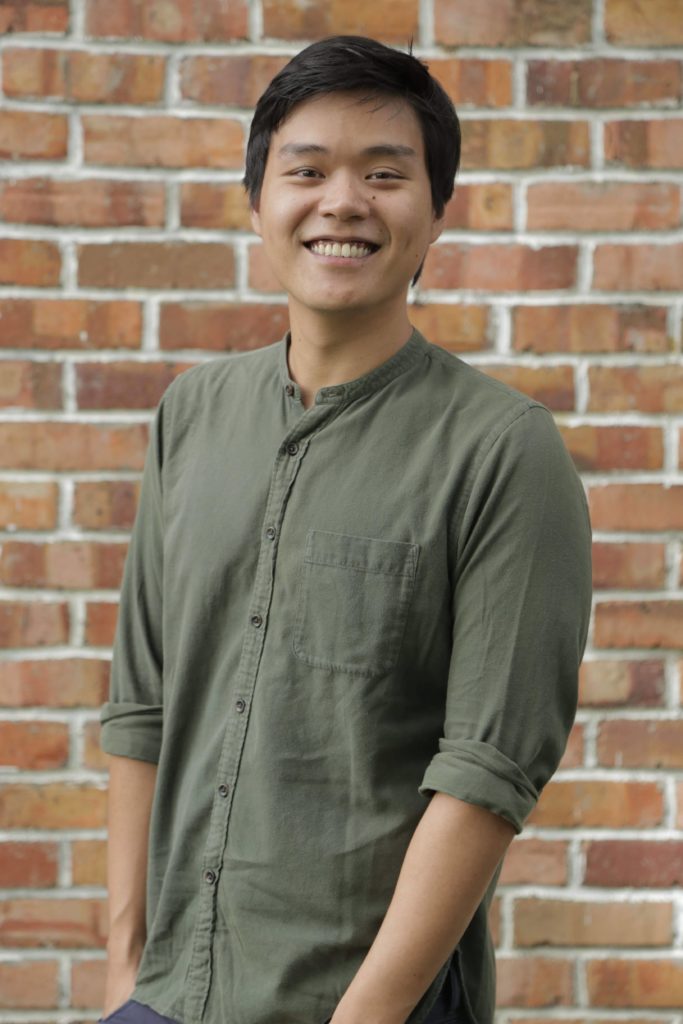 "Every production I do, so much comes from the ensemble. This time, even more so," Tung reflects about the close knit group.
Perhaps the idea of audience involvement in theatre can make many squirm (and panic!) in their seats, but over a Zoom interview Tung helps us understand that incorporating audience participation in theatre can help the audience to think critically about a piece, rise to a call to action and make a one-of-a-kind performance for each showing.
Tung, the Actors Studio's Director in-Residence, has drawn from a few sources of inspiration when directing this piece, including the Brazilian theatre practitioner Augusto Boal's Theatre of the Oppressed and, in contrast, Keeping Up With the Kardashian's reality TV.
In Theatre of the Oppressed, Boal would create pieces where scenes of oppression were acted and the audience could chime in with solutions and suggestions ("forum theatre"), or "legislative theatre", where the audience could help give feedback on proposed laws.
Theatre of the Oppressed worked as a way to highlight injustice in society, encouraging the audience to analyse and criticise the storyline being performed. Referring to Boal's words, the audience were not spectators, but "spec-actors", part of the scene, encouraged to have a dialogue with the actors.
"For me, it's crazy that a form of theatre can do this," Tung explains enthusiastically.
Tung has designed Emperor's to be a "magic mirror", where instead of a performance being a mere reflection to view, the audience is invited to step into the mirror and change what they see.
"How beautiful! A magic mirror. Very childlike, very "The Emperor's New Clothes", Tung says grandly with a grin.
The 32-year-old director has also been inspired by reality TV: "I like how in some scenes, they cut to characters being interviewed and speaking to the audience. The fourth wall is broken here. And I wanted to create the same storytelling style in the upcoming piece, having actors break out of the scene and talk directly to the audience."
But what if there's silence from the audience? What if everyone is too shy to speak out? "We're prepared for a lot of awkwardness and silences," says Yang good humouredly.
Perhaps the director being part of KL improv comedy troupe called AIIA will help when it comes to the potential silences. Emperor's is a mix of a scripted performance and improvisation, where the cast will have to react to whatever the audience gives them.
"Everything is a gift, an opportunity for an improviser to work with," Yang explains, saying that the actor will grab anything given to them – what the audience says or does not say, how they look like, an object in the room – and create a performance out of it.
Which is why each night of this performance is set to be unique!
"Emperor's New Clothes is about a child who speaks out…it is the child who says "Hey!" isn't it?" Jit animatedly says, pointing his fingers to the sky, eyes lit up. "We're trying to tap into that child in all of us. Do we have that desire to speak up? Has it been quietened down? Where has that child gone?"
The Emperor's New Clothes or How the Procession Has Got to Go On will be staged from Feb 10-13 at Pentas 2, klpac. Tickets are priced at a flat rate of RM35 and are available here.