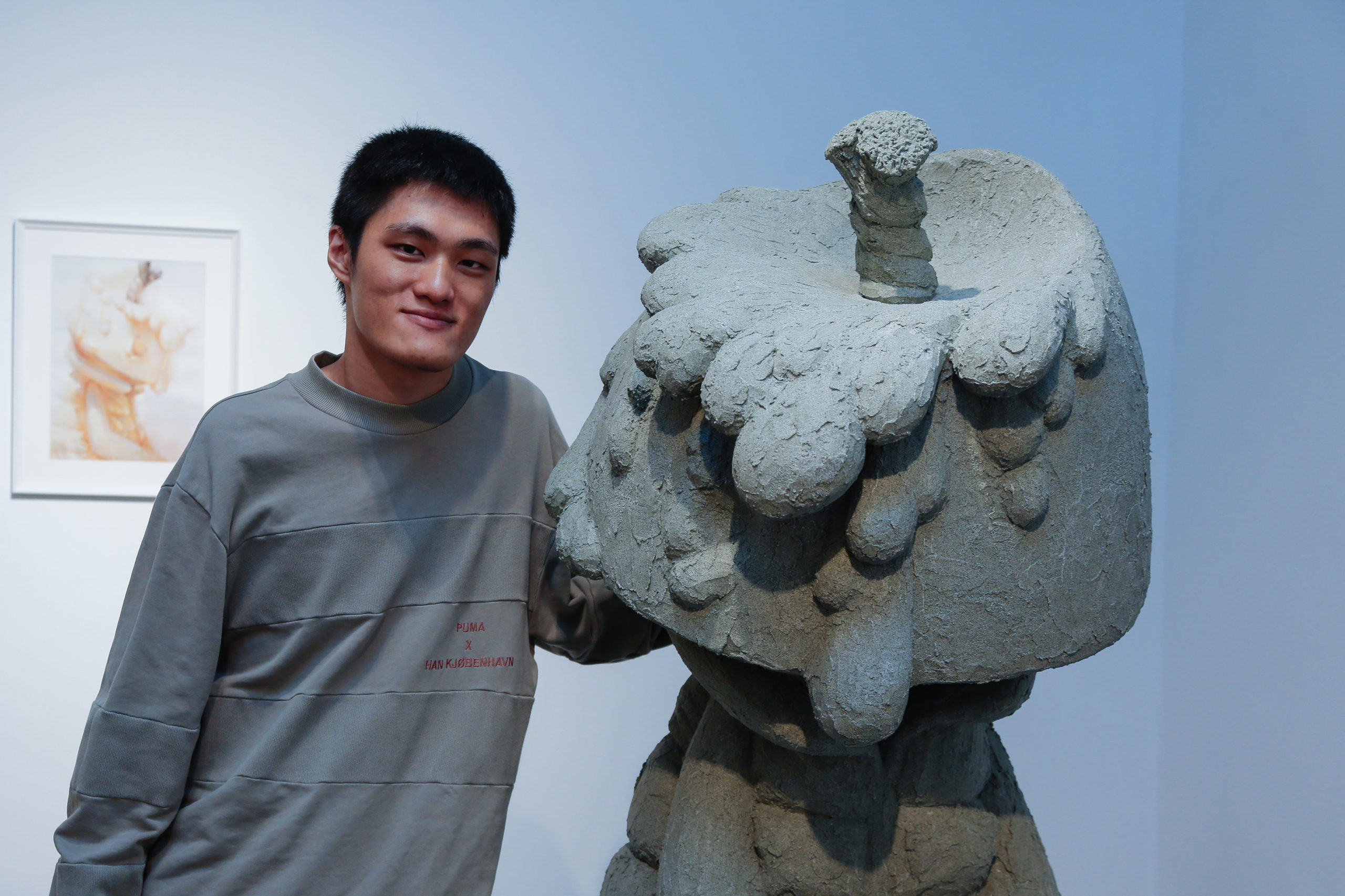 Ren Chang Lee plays with the toy character Ben in his latest solo exhibition at Zhan Art | Space.
Story and photos by DANIAL FUAD
Toys would bring joyful memories reminding us of our childhood and simpler times growing up. But toys aren't just something for children. Many adults collect toys that can fetch up to hundreds of thousands of dollars. The Barbie doll created by the jewellery designer Stefano Canturi featuring a rare pink diamond, for example, was sold at US$302,500 (RM1.3mil) at an auction, and that was over a decade ago.
Toys have also garnered the attention of many an artist including Pablo Picasso (wooden toy horse), Paul Klee (puppets) and Alexander Calder (traveling circus), who created them for everyday use by the artists' own children or grandchildren.
With the advancement of technology and more people having access to various tools, many have journeyed into making designers toys. Malaysia has not been excluded from this boom with various designers such as Micheal Chuah, Jacquelyn Wky and Ah-b BlowWater to name a few who have been making a name not only locally but internationally as well.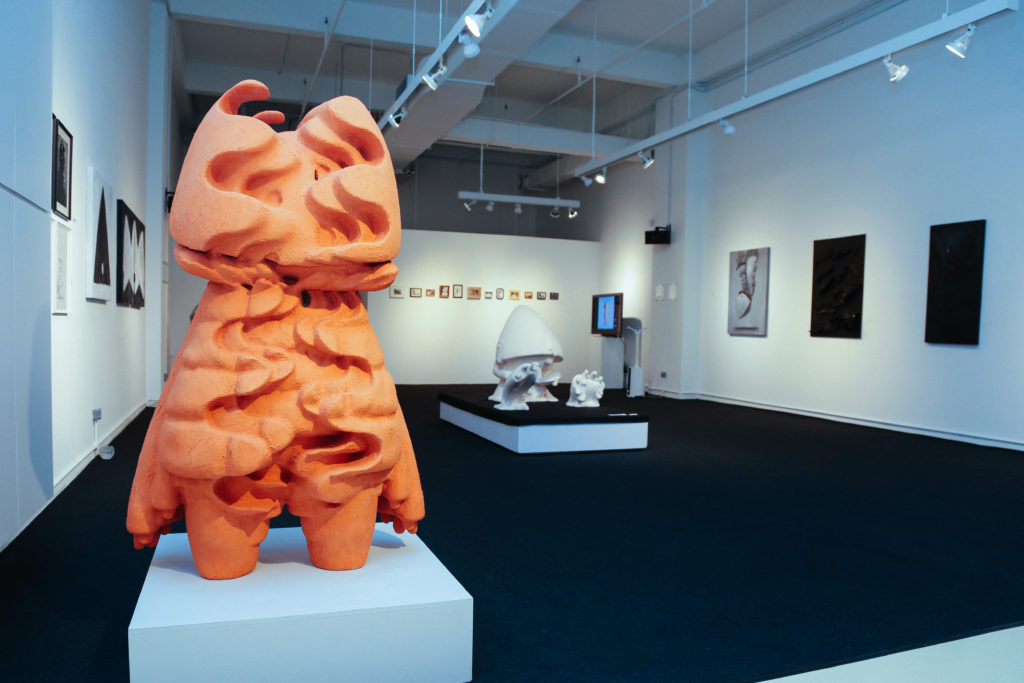 One up and coming toy designer is Ren Chang Lee, better known as oodplex, currently presenting his first solo exhibition here entitled Bleak at Zhan Art | Space. Debuting Ben, his latest character creation, the exhibition consists of three large sculptures alongside miniatures as well as paintings adorning the walls of the space. "Ben is a semi-autobiographical character that I created to share about my experience during the pandemic," Lee told BASKL. "I've always aspired to have my own toy exhibition. The idea of Bleak draws upon the feeling of isolation during my student days back in the United Kingdom as well as the most recent Covid-19 pandemic lockdown which triggered old feelings and memories. Bleak is my expression, my feelings of feeling alone."
Lee has a diploma in IIllustration from The One Academy and a degree from the University of the West of England.
The gallery is chock full of things revolving around oodplex's character creation Ben, and features miniature Bens in various versions that have been exhibited in different parts of the world, photographic prints of Ben situated in various locations and most importantly, a Ben self-portrait that Lee created as a pre-cursor to the current body of works.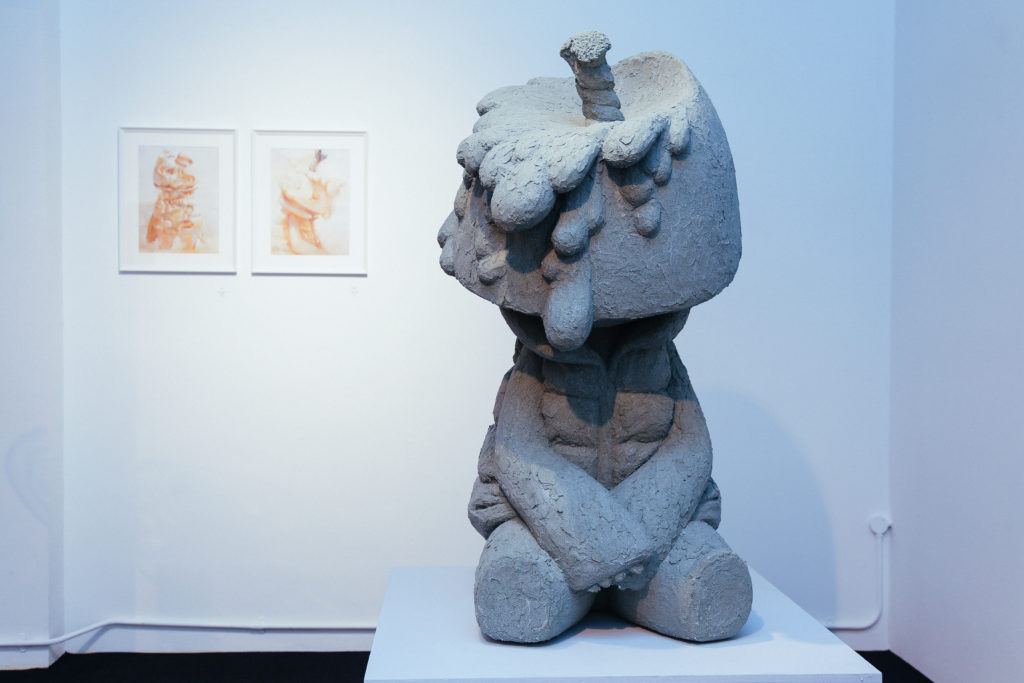 There are two types of 'Bens' which were created for the exhibition – Split Ben and Melting Ben – each with its own story behind it. "As you are doing things in full force, it is like a candle burning so brightly it ends up melting quickly; that is my interpretation of burnouts," explained Lee about Melting Ben. Split Ben talks about finding your way in life and looking back to look at the choices that made you "you".
Another large sculpture also has a fascinating message behind it is Crying for Help, where Ben can be seen trying to get off the floor but has melted in the process. "This is about the time during the lockdown when people needed to get out to get things done but it exposed them to the dangers outside, and that is what I am trying to say with this piece," explained Lee, who hails from Melaka.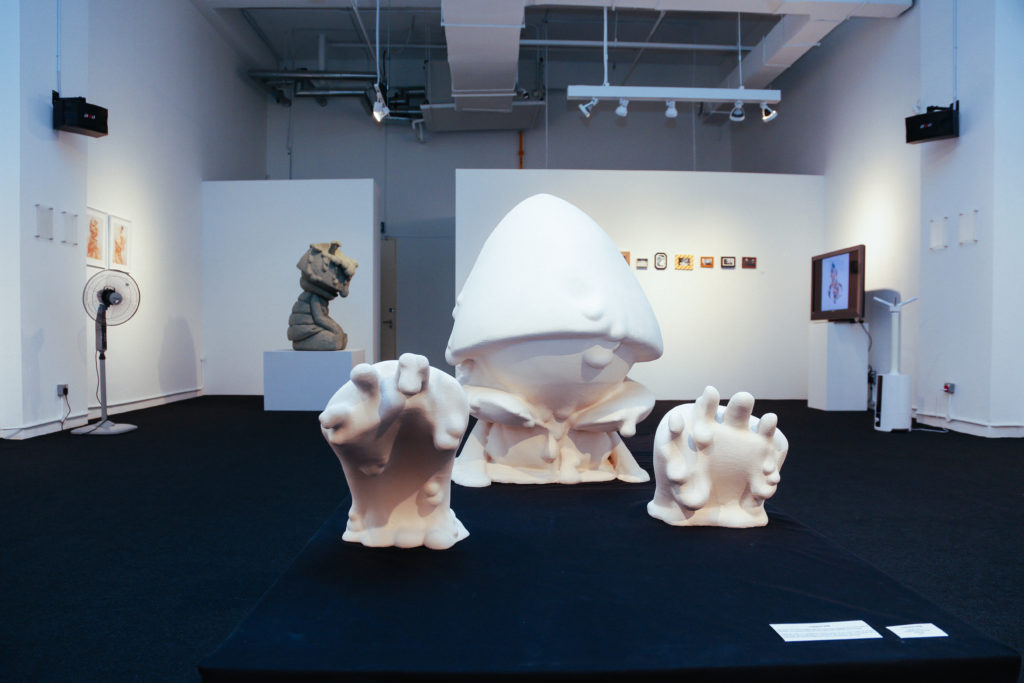 Creating works for this exhibition was like a baptism by fire for the 27-year-old as this was the first time he worked on the 3D printing himself. There was a lot of trial and error involved during the creating process and this led to a lot of "failed printing". But fret not, as Lee was able to create two works out of the scrap by scavenging what he could to project fresh ideas.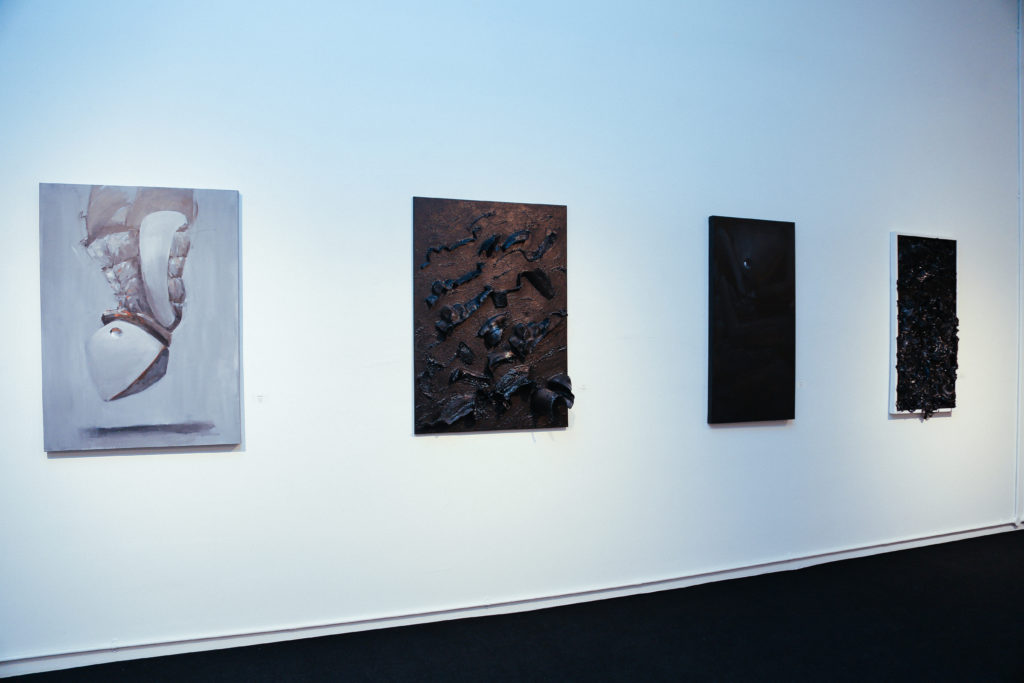 Lee's interest in designing toys started during his student days when he was impressed by New Zealand-based artist, Yoii. "I saw that she had a lot of versions of her character done by other artists, and the spirit of collaboration in her work drew me into designing toys," said Lee. Embracing that same spirit, Lee has planned a paint party, during which he is inviting Micheal Chuah and Vomit Thunder to paint their own versions of Ben this Saturday, June 4, starting at 2pm.
Exhibiting toys in a gallery setting is not something completely alien in the contemporary art world, but it is rare to find here in Malaysia. "We like to do things that people haven't really seen, I think this is a good platform for awareness about art," shared Desmond Tong, the founder and curator of Zhan Art | Space.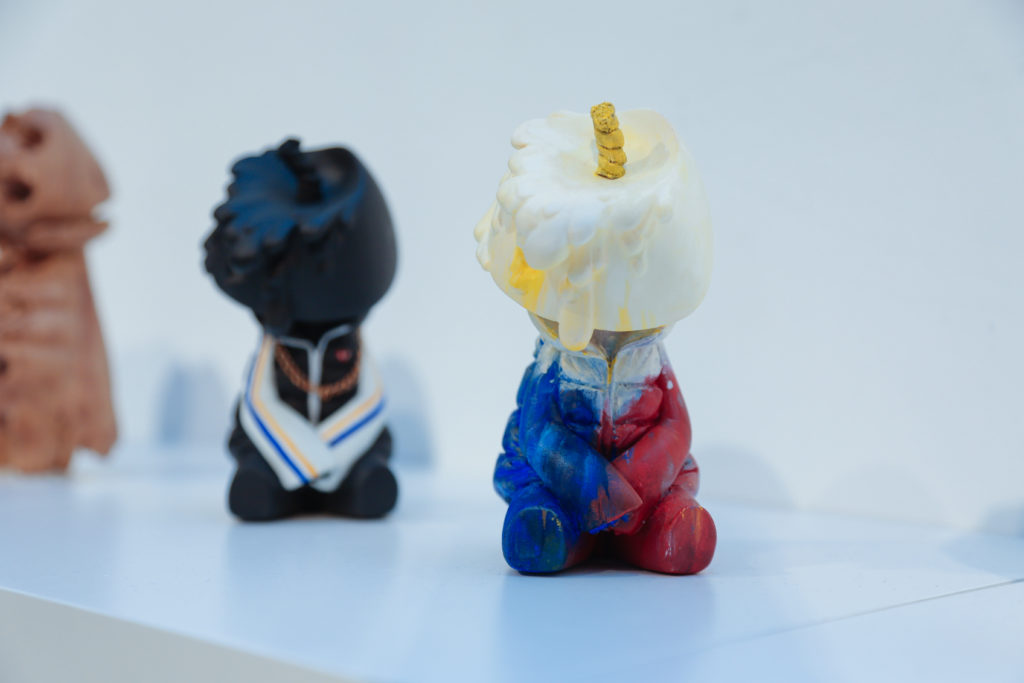 Bleak is on display at Zhan Art | Space, 100-G.025, Block J, The School, Jaya One, Petaling Jaya until June 12. The gallery is open Mondays to Saturdays from 10am – 5pm. Lee can be found on Instagram under the handle oodplex and for further information about the exhibition, visit the gallery website here.