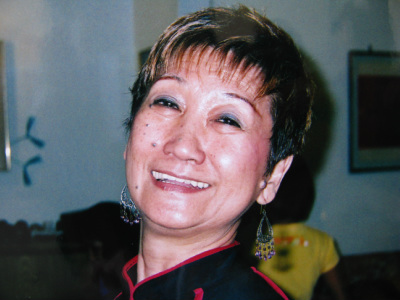 By ANN MARIE CHANDY
Malaysia's doyenne of dance, Mrs Lee Lee Lan, has passed away on May 16 at the age of 77, and many of her students all over the globe have been paying tribute on social media and via whatsapp, extolling her virtues as a wonderful mentor and friend who inspired a life-long love for dance.
Lee's name has been synonymous with ballet in local circles for the last six decades. Her passion and advocacy for dance earned her the BOH CAMERONIAN Lifetime Achievement Award in 2009, and marked her numerous contributions to the local dance scene, on stage and TV, as well as in dance education.
Kathy Rowland, original co-founder of Kakiseni and today Managing Editor of ArtsEquator, said: "Through her ballet school, the Federal Academy of Ballet, Lee Lee Lan created a whole dance ecosystem that ranged from early childhood arts education, to popular public ballet productions to giving such luminaries as Dr Joseph Gonzales his early start. I was always struck by the way she carried herself with so much grace and dignity, on and off stage."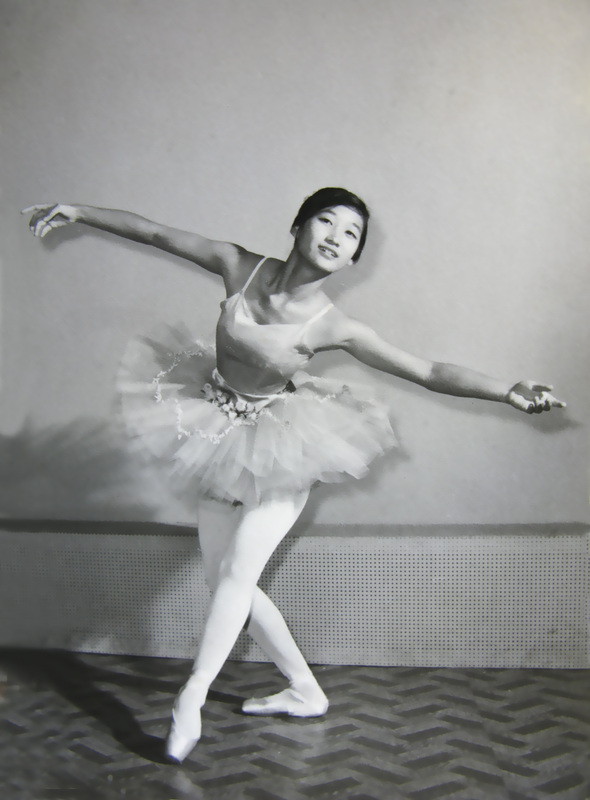 Indeed, Lee was a formidable woman; a multihyphenate long before the term became trendy – taking on the roles of ballerina, teacher, choreographer and entrepreneur with charm and vigour.
She will be most remembered as the founder of the Federal Academy of Ballet, which started in 1967 in a small house in Sec 6 in Petaling Jaya, and went on to become a highly-respected dance institution producing several generations of dancers, choreographers and teachers. It continues to operate today with five branches offering classes in ballet, tap, Zumba, hip hop, contemporary dance, piano and guitar.
Lee began dancing under Soonee Goh and Blossom Shek, and later trained under British ballet teacher Ethel Foxcroft. She was the founder President of the Dance Society of Malaysia and the Vice-President of the World Dance Alliance (AP).
The First Asian Examiner for Ballet, Modern and Tap appointed by Imperial Society of Teachers of Dancing (ISTD), Lee was a Fellow of the ISTD (London) in both the ballet and modern branches, and held the Advanced Teachers' Certificate from the Royal Academy of Dancing (London) and an Arts Degree from Universiti Malaya.
Lee's son Larry, Assistant Principal at Federal Academy of Ballet, shared with BASKL that his mother would always say that she never worked a day in her life. "Her life revolved around dance and that was her passion. During her last days, she spent much time doing Zumba with her caregivers. In our eyes she will be forever Dancing," he said.
Suraya Kamil, founder of the Aurora School of Dance in Subang Jaya, Selangor, was once a student of Lee and told BASKL: "We were always busy at FAB. It was never just about dance lessons. We had school concerts, charity performances, choreographic workshops and TV shows to work on. There was never a dull moment," she shared. "Thank you Mrs Lee for the wonderful memories growing up in FAB, our second home."
Mindy Thooi, a student at FAB from 1980 till 1995, and now principal of Central School of Classical Ballet in Perth, Australia, added that Lee was an "exuberant personality". Thooi said: "She was quick and witty. Resourceful and ever so hardworking. She was a class above. An inspiration. Her dedication and contribution to dance will never be forgotten."
Actress/director Nell Ng, who also studied dance under Lee, remembers her teacher as a resilient, innovative dynamo. "Mrs Lee taught us that nobody is indispensable, to keep doing our best and to stay ahead of our game."
Serena Tan, owner of Serena Ballet School in Klang, Selangor kept in touch with beloved teacher throughout the years.
"I was With Mrs Lee from a very young age. I was sent for classes because my mother thought I was chubby and ballet would do me good. My generation (I am already 60!) was taught to remember our teachers – she was the one who taught me everything from zero and made me what I am today. All Mrs Lee's former students have always held her in high esteem."
Tan added that because of Lee, she grew up to become a strict but dedicated ballet teacher herself. "I remember when I first started my ballet school, my Daddy would always say 'follow Mrs Lee', encouraging me to walk in my teacher's footsteps and emulate how she managed her school and her students."
Tan's sons, Jeremie and Julian Gan, are also now professional dancers – the elder Gan with Singapore Ballet and the younger with Joffrey Studio Company in Chicago, US. "I am really happy and proud that they are the next generation of dancers. Through Mrs Lee, the dance continues."
Lee is survived by her children Larry and Samantha and grandchildren. The funeral service for Lee will be held on Friday May 20, 2022 at 10am in Kuala Lumpur.