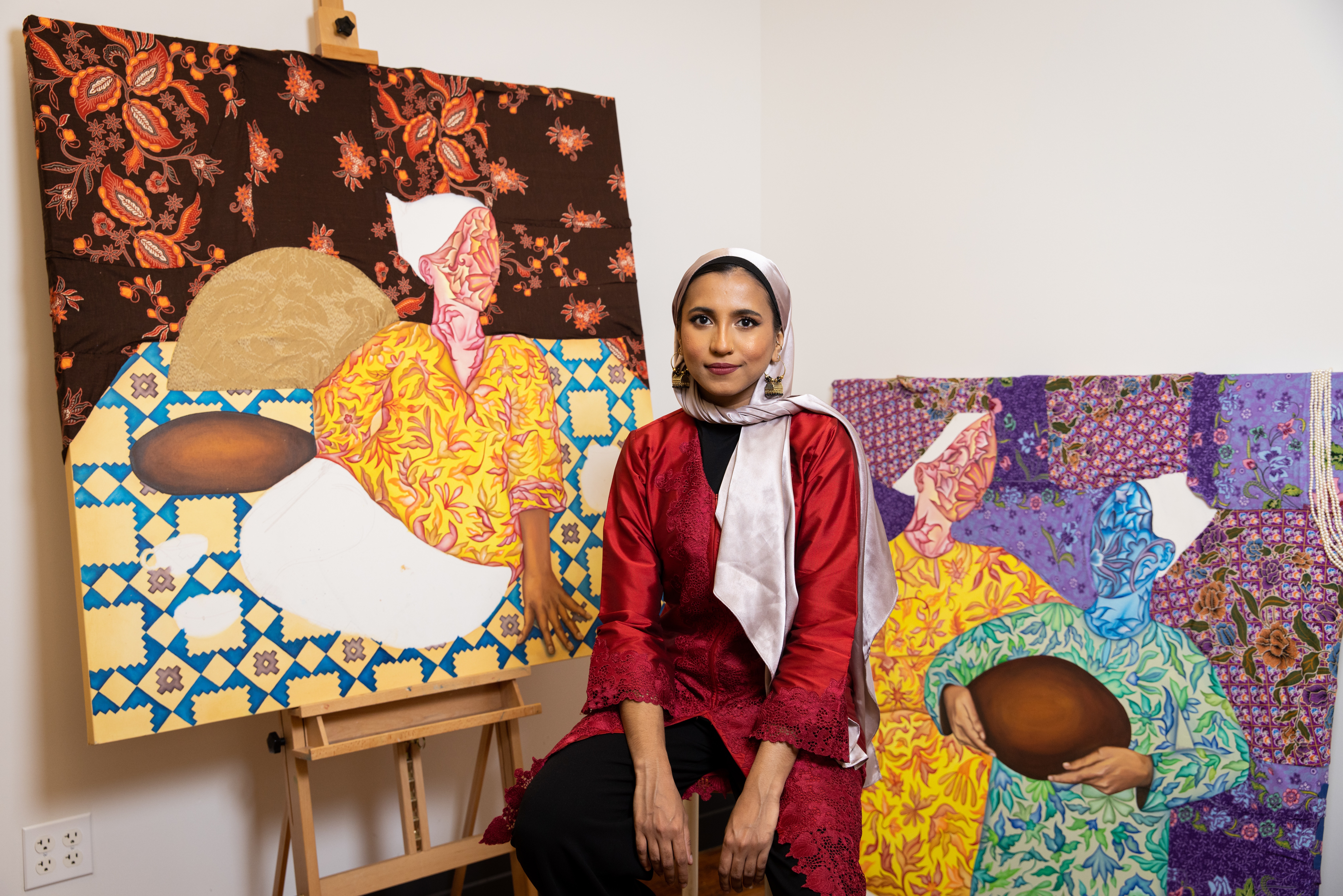 Azzah Sultan, who has been in New York for nine years now, showcases her second solo exhibition at the Trotter & Sholer Gallery.
By DANIAL FUAD
Living and creating art in New York must sound like a dream to any artist. Who would not like to be surrounded by great museums such as The Metropolitan Museum of Art, Museum of Modern Art and Gagosian Gallery?
For 25-year-old Azzah Sultan, this is no longer just a dream. Born in Abu Dhabi, Azzah is a Malaysian native who grew up in Malaysia, Saudi, Finland, Bahrain, and is currently based in New York. Her journey to New York started in 2013 when she did her undergrad studies at the Parsons School of Design in Greenwich Village.
Starting out there was not something easy for her. She said: "In terms of art institution settings, there were certain micro-aggressions that I had to face being a hijab-wearing Muslim woman of colour."
That, however, did not stop her from trying out every opportunity that she came her way. Azzah has now been in New York for nine years practising as a visual artist. One of the ways she has found effective in coping is by having a community that regularly discusses what they are working on. Many of the artists that she is in touch with are her cohorts during her Masters in Fine Art at Washington State University.
"It's been great in a sense that most of my cohorts are mostly women and Muslim so when it comes to creating art, we are always there to support one another," states Azzah.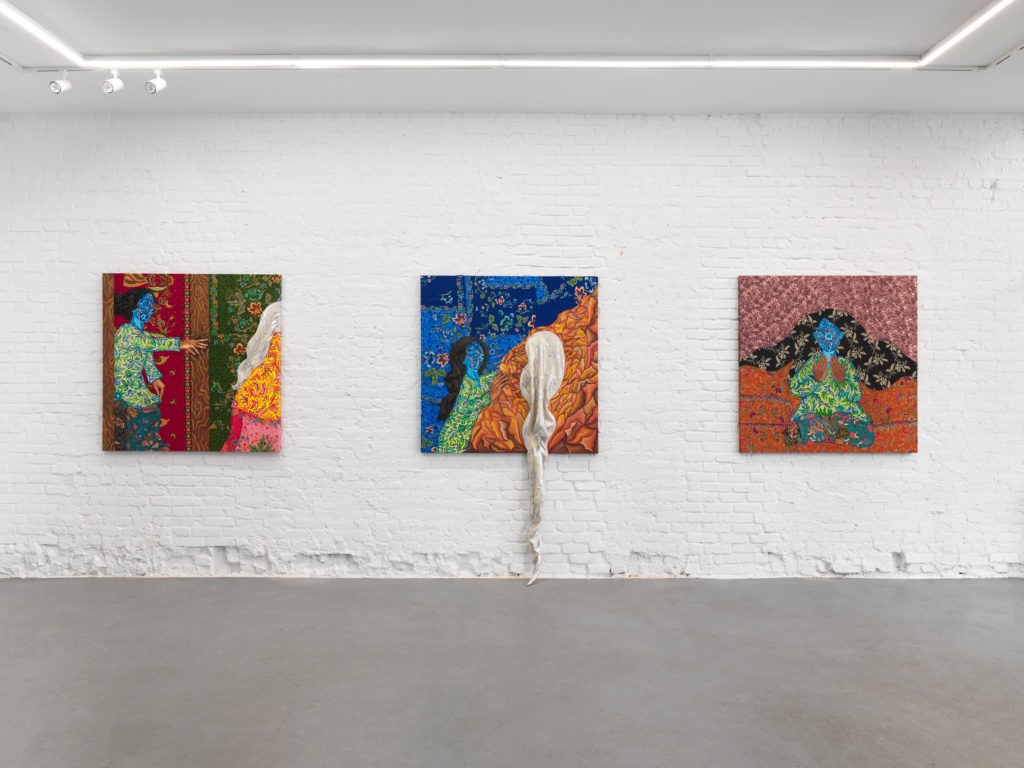 Azzah has a solo exhibition taking place at Trotter & Sholer, Suffolk Street in New York entitled Batu Belah Batu Bertangkup: The Devouring Rock which ends its run on Feb 26. She prepared for this solo for nine months. "They were an interesting nine months, almost like that of a new mother."
Batu Belah Batu Bertangkup is a folk story here in Malaysia about a poor mother who is saddened by what she presumes is her children's selfishness in consuming her share of her meal, some fish roe. Her daughter is left in charge of saving the roe for her mother but fails to when her starving younger brother begs for more food. The hurt mother runs to the hills and asks for a rock to devour her so that her children are left alone with no one to fend for them. According to Trotter & Sholer, Azzah's art centres on ideas of domesticity and the prescribed roles of mother and daughter within families and marriage.
Azzah reframes the story to see it from the perspective of the daughter. "As a kid, I used to feel pity for the mother thinking that her children were selfish but as you grow up, you realise they are but children and you can't really blame them," Azzah explained as to why she chose to reinterpret the story. What she wants to highlight in her work is that both mother and children are victims in this story. Victims of a system that has failed to support them as they are from a poor, single-parent family unit.
Six paintings are on display at the gallery and all of them consist of mixed media combinations of oil paint and hand stitched batik on canvas. Batik was used to cover the faces of the figures to ensure universality in her works; emotions are conveyed through the hands and hair. Acquiring batik for her work sometimes is no easy task but thankfully, Azzah said, she had a friend who lived in South Asia who helped her buy the batik via FaceTime.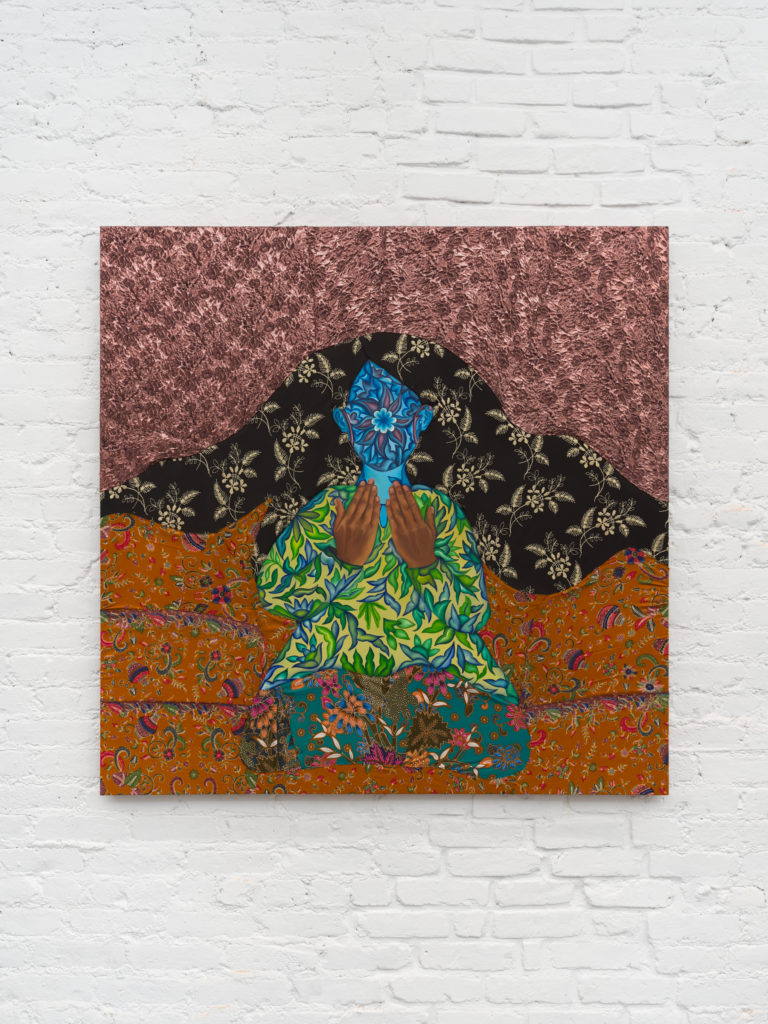 The works are narrative driven with the first one are about the mother reminding her daughter to leave some of the roe for her and the final one being the release of the burden felt by the daughter when she realises that it was not her fault that these things happened.
"The final painting affected me the most emotionally," stated Azzah who is also the eldest daughter in her family.
Turbulent times
COVID-19 has hit hard in the United States with more 77mil cases, but for Azzah, it pushed her to be more focussed on creating. "It was good in that sense but it was very isolating at the very start," Azzah said about how the pandemic had affected her. Now the government is easing up on restrictions even going so far as to lift off the mask mandate.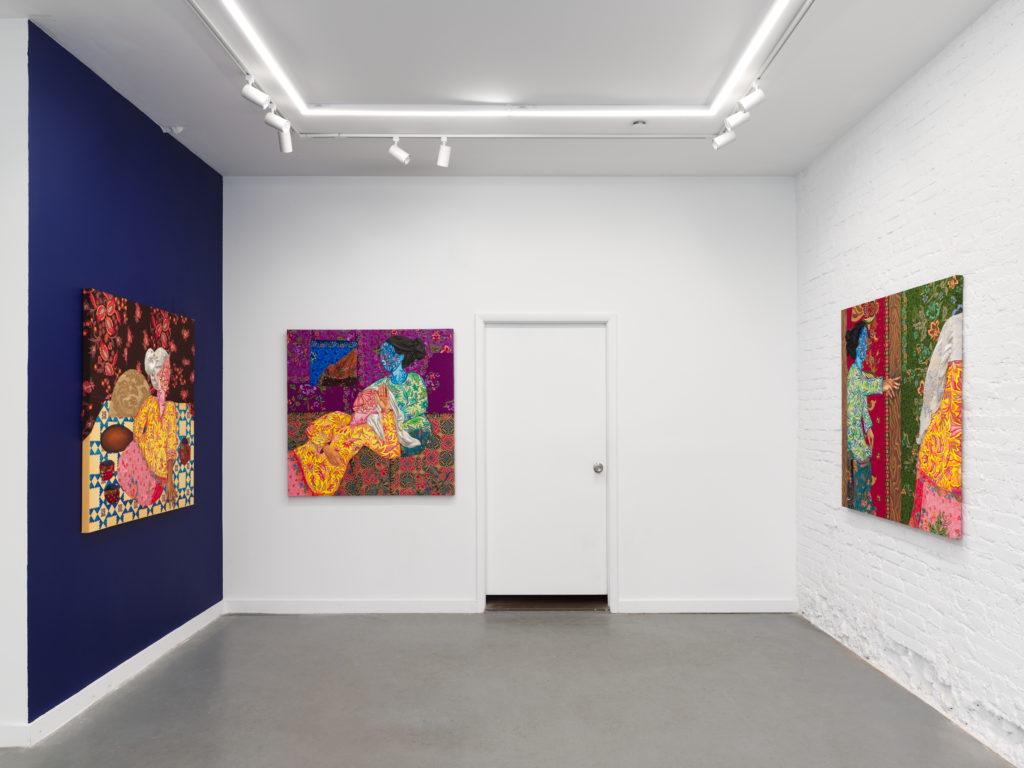 Apart from her art career, Azzah is also a teacher at The Lower Eastside Girls Club where she teaches middle and high school kids painting, mixed media and drawing. "At first, it was hard to navigate between my art and my teaching but I am at a comfortable stage now balancing them," said Azzah, who is now ready for the next stage of her art journey. For more on the artist you can check out her website or Instagram.
Batu Belah Batu Bertangkup: Devouring Rock is on display at the Trotter & Sholer, 168 Suffolk Street, New York until Feb 26 2022.