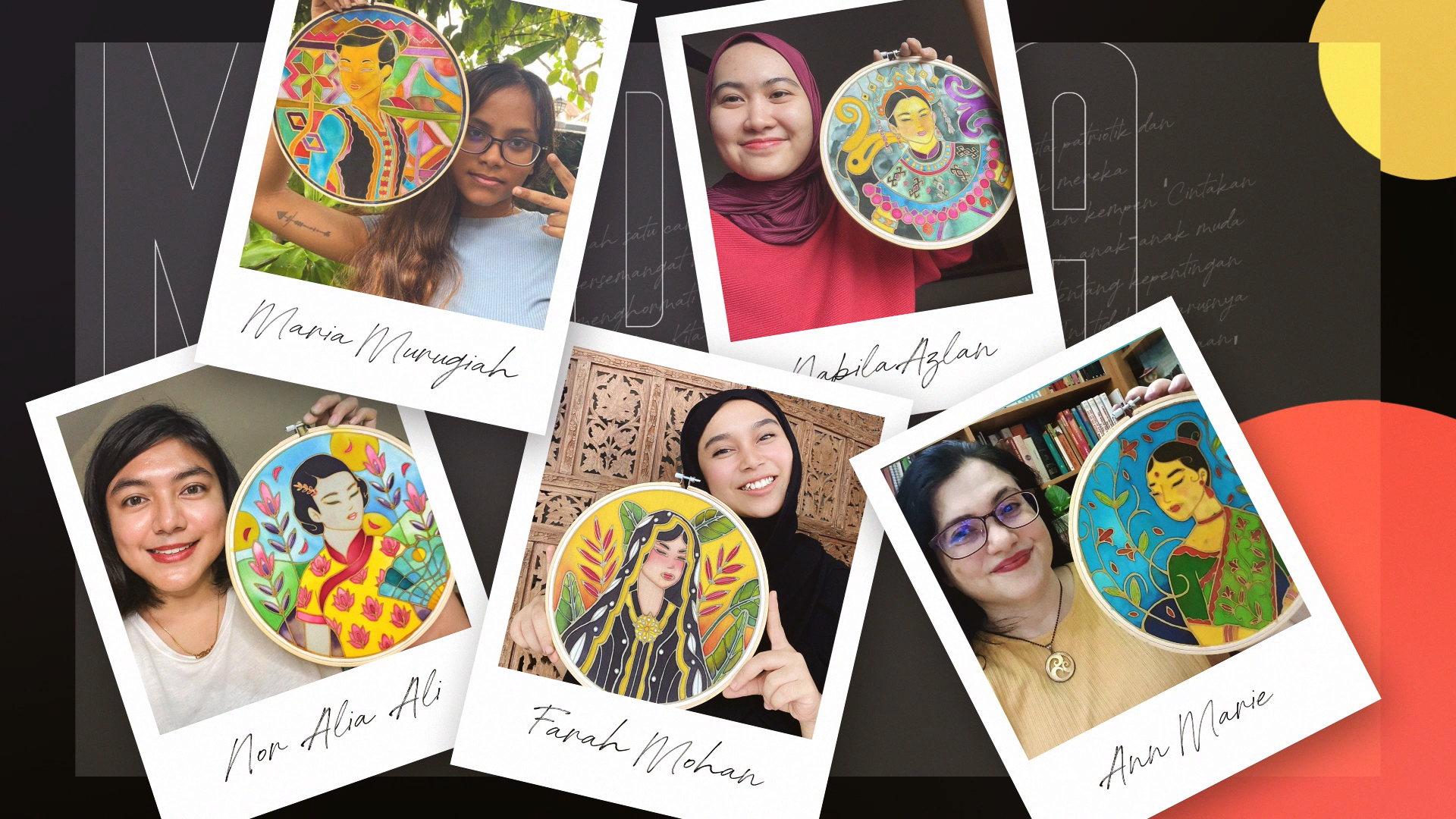 The BASKL team gets crafty with DIY Batik painting thanks to Novak Batik!
By NABILA AZLAN
Earlier this week, we had the chance of getting up close and personal with the founder of Novak Batik, Farah Hanim Mohd Mohan Shah. The four of us from BASKL's editorial team – Ann Marie, Alia, Maria and myself – spent close to two hours batik painting … all in the comforts of our WFH desks!
Marrying modern and traditional elements in her creations is what Farah Mohan does best. An architecture grad from Universiti Malaya, Farah was fresh out of university seven years ago, when she decided to venture into batik art, blending architectural know-how with aesthetic expressions.
Farah's works of art are vibrant and immediately captivating. The designs hop from dreamlike and ethereal to trippy and bold.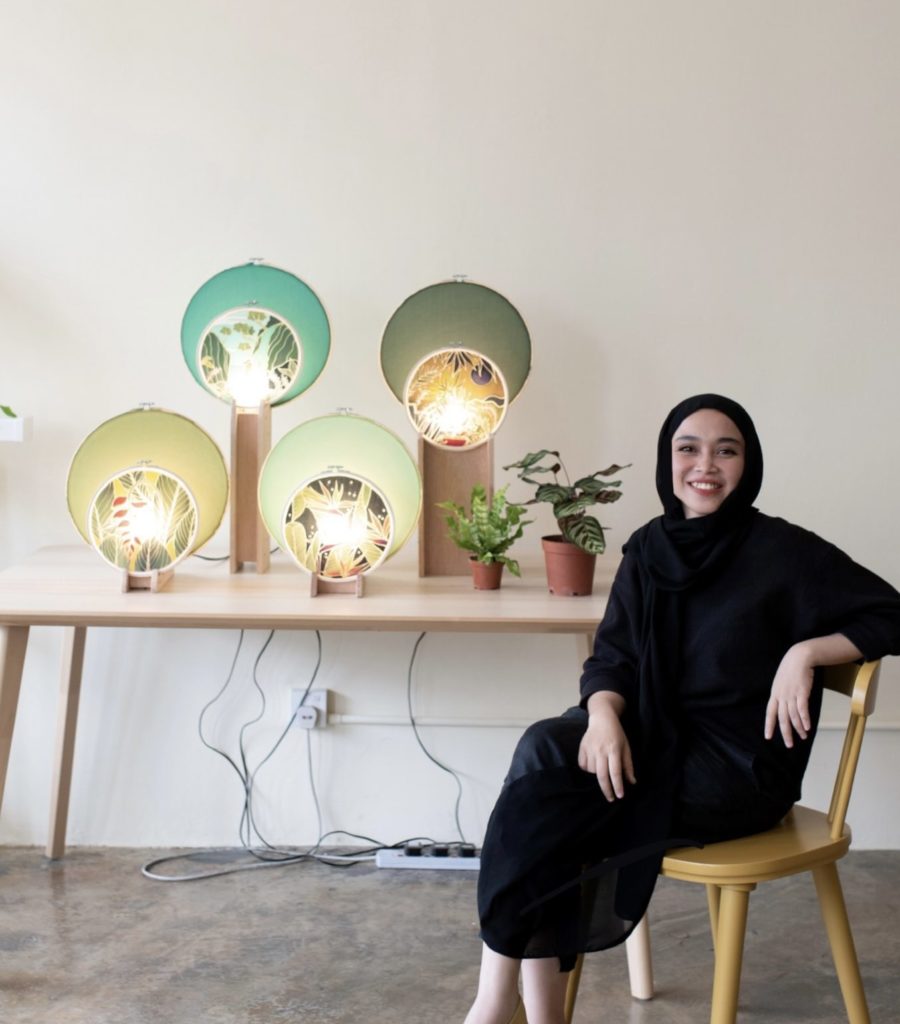 "I take pride in encouraging others to see batik in a new light. Understandably, we're so used to looking at it used in formal garments and as traditional flower patterns," notes Farah. "I am confident that batik can be taken through new paths, in leaps and bounds. And we shall continue improvising."
Born in Kedah to a seamstress mother and souvenir-crafter father, Farah's love for arts and crafts was always apparent. "My siblings and I were drawn to art ever since I can remember. I loved art activities that involved the use of watercolours," she says. "Over time, my interest for fabric and traditional crafts grew."
When she first started out, Farah had her hands full designing batik wear like skirts, blouses and wraps. "With some guidance from experienced local batik artisans, I experimented, explored and gained the practical skills needed for batik drawing. Early in 2015, I received much love for my styled pieces so much so that I started receiving custom orders for the first time," she shares.
In 2019, Farah began enjoying interacting with the growing number of people attending her weekend batik workshops. But then 2020 put a halt to that due to COVID-19, so it was only natural that she took things to social media, where she gained more fans because of her unique work. Processing modern batik art onto hoop canvases for fun one time, Farah stumbled onto a product that seemed to capture the hearts of her followers. Eventually, Novak Batik's first DIY kits were born!
Which brings us to… our BASKL Buat Batik challenge! Since no one in our team is a fine artist, spending quality team time with Farah and Novak Batik's DIY kits sounded amazingly fun, not to mention easy (or so we thought!). What a great way for people to connect, and get those creative juices flowing. Painting can be a calming experience, too … unless of course you're competing against each other like we were!
The batik DIY kits that everyone used for this session were special editions. Created in the spirit of Malaysia's National Day and Malaysia Day, this #AkuAnakMalaysia line-up features five designs.
Representing Peninsular Malaysia as well as Sabah and Sarawak, in distinctive attire, iconic symbols and patterns are Embun, Ying Yue, Lathika, Suminundu and Kumang Dara.
"This collection came from the idea of wanting to cheer on Malaysia's multiracial make-up and so we've included Malay, Chinese, Indian Kadazan Dusun and Iban elements," Farah says. "We [at Novak Batik] want to exhibit and create awareness about the uniqueness of each race, as well as local traditions, delights, sounds, attractions and languages."
The challenge
Everyone in the BASKL team was given time to mix their own colours from a set of primary colours which comes in the DIY kit. Farah then set her timer to 30 minutes, and we were on our way to creating our "masterpieces".
What started as a pretty relaxed session turned a tad competitive as we began racing for time! Of course, none of us could match Farah's steady hand. Spilled water, palette mishaps, lots of squeals of laughter and many stained fingers later, our four batik artworks were finished! (Okay, okay, some of us continued after the clock had stopped too!)
Who did Farah pick as her winner? "I can't choose! I like them all," she says! But obviously we can't leave things at that, right? So, readers – we need YOUR help to settle this once and for all! Whose DIY Batik art do you think should take the top spot? Help us judge in the poll below!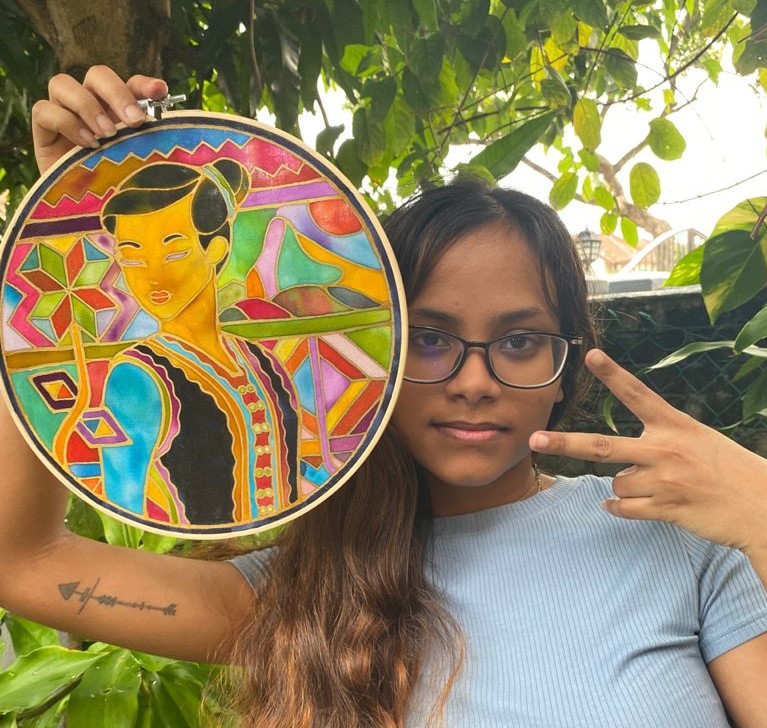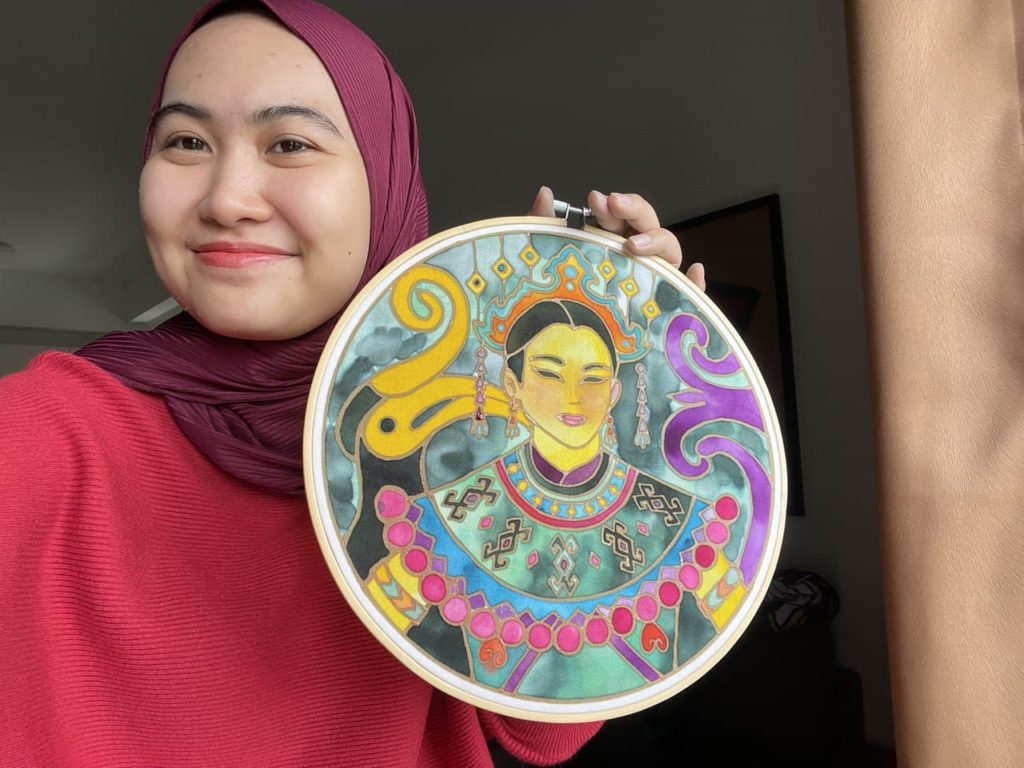 Nabila (me!) with 'Kumang Dara'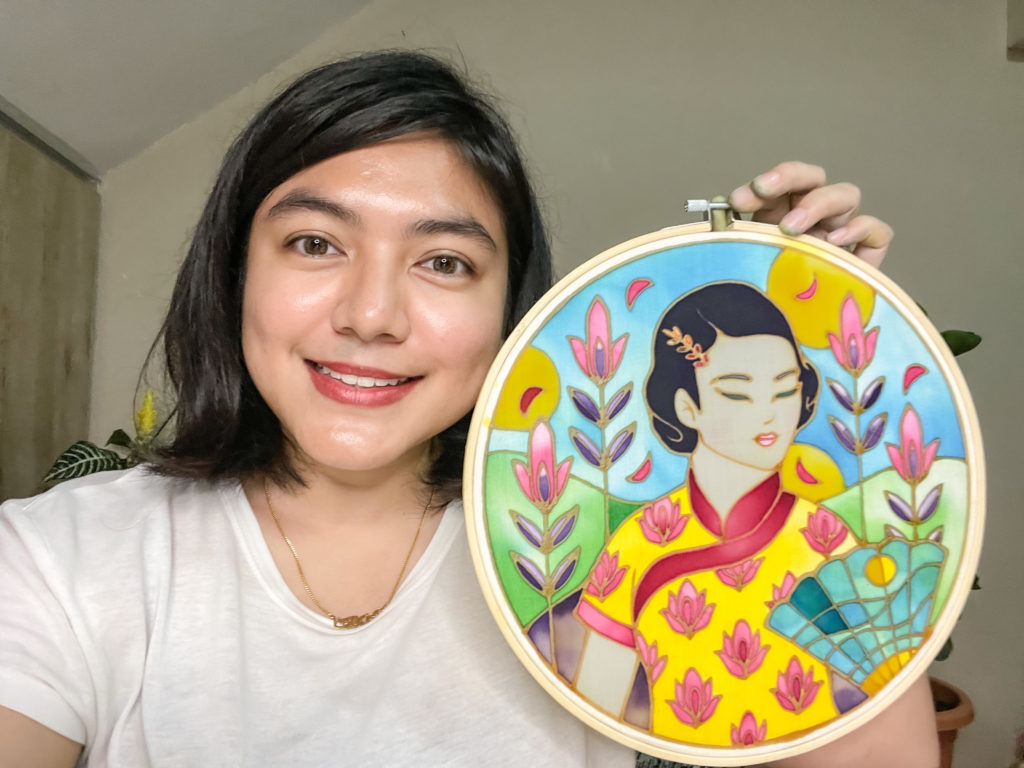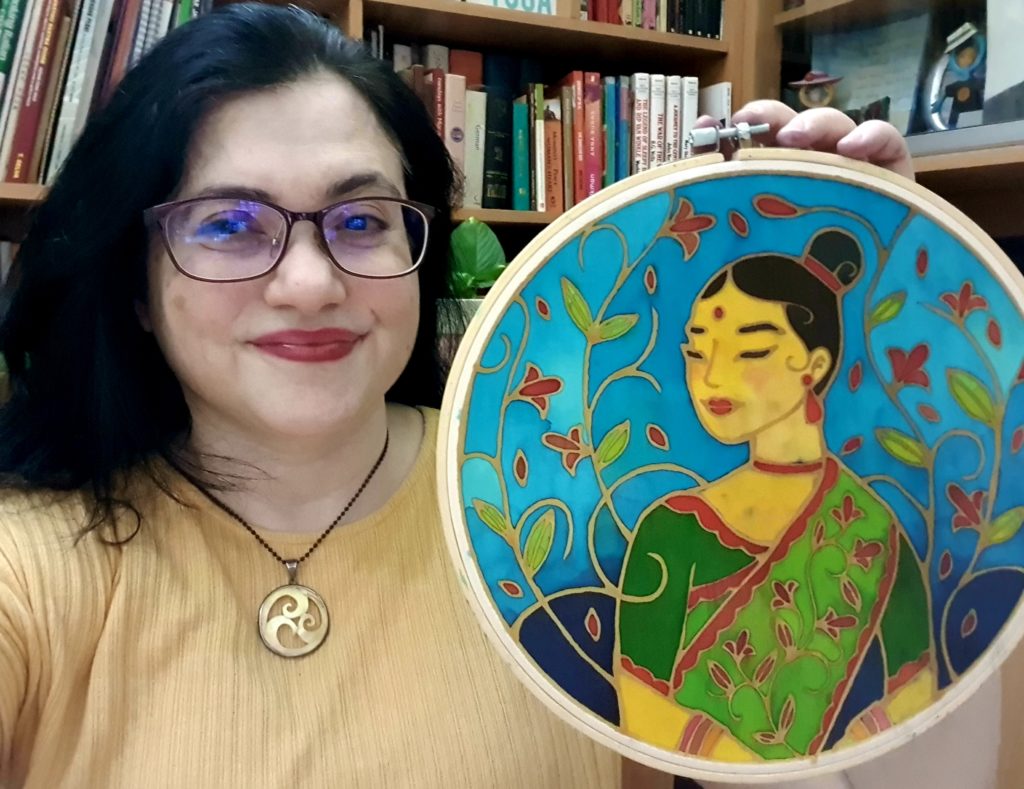 Planning on doing this with friends or family soon? Check out the #AkuAnakMalaysia kits as well as other cool DIY batik sets on Novak Batik's Shopee page !