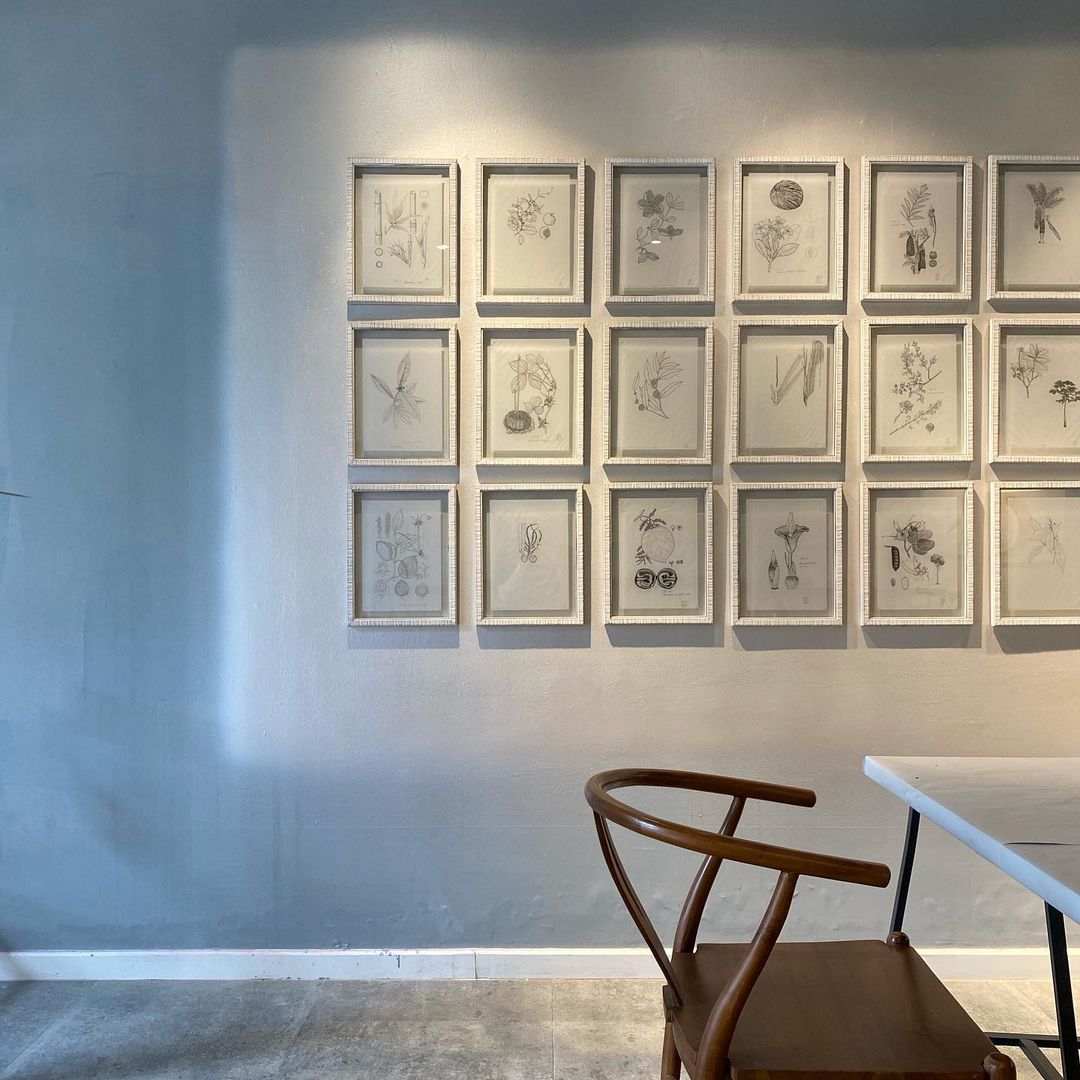 Happy new year! Feast your eyes, ears and soul with this line-up of events and releases.
Compiled by NABILA AZLAN
Surprise, surprise. We've arrived at the first week of January and I'm thinking hey, will we be jet-speeding through this 2022 like we did last year? I think so, looking at the early yet exciting (sometimes overlooked) offerings coming through!
Bad Taste: An Illustration Exhibition (Jan 7 to 23)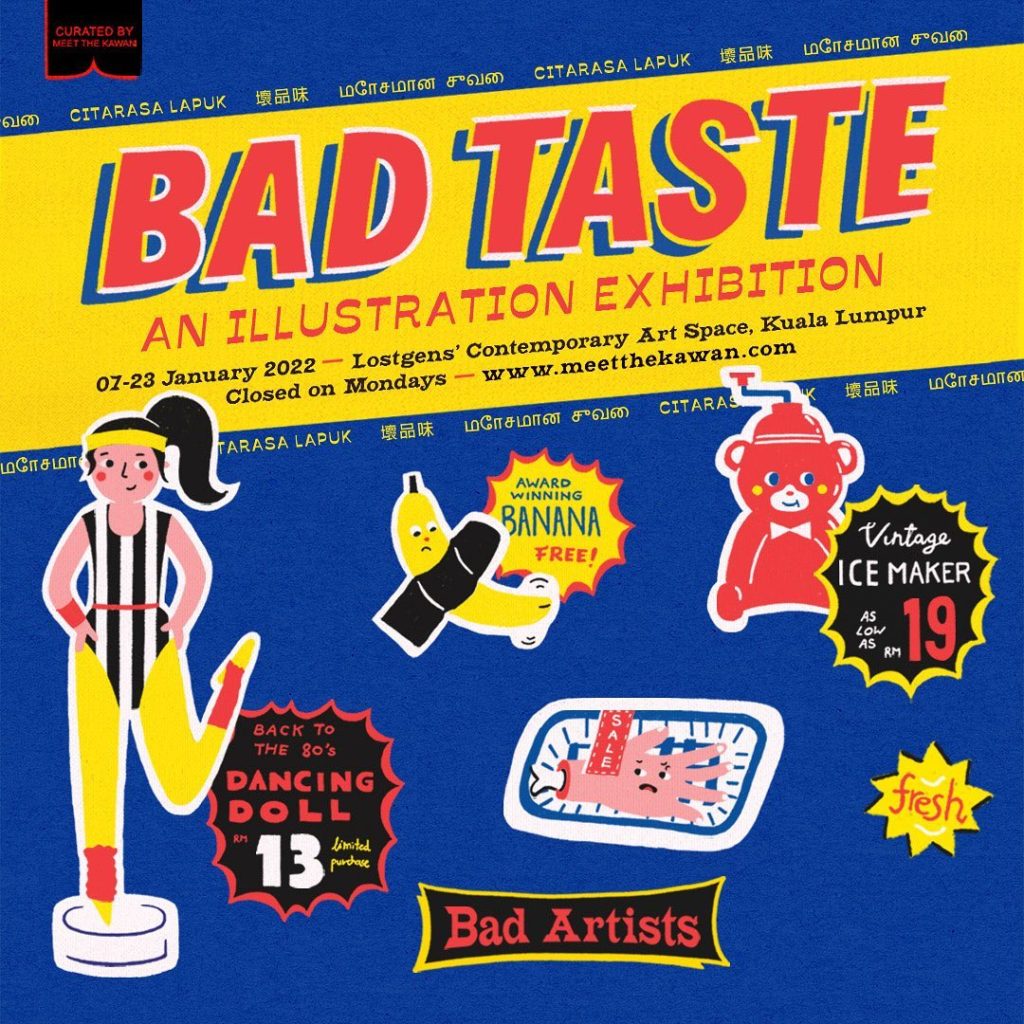 Who am I, or anyone, to say that an illustrated piece is a form of bad art? Bad Taste is a tongue-in-cheek exhibit for art enthusiasts, cynics and dabblers alike. It gathers 25 artists from nine countries and repping Malaysia in this illustrated feat are 11 local artists, including designers, Nurul Atika, Najmi Arifin and Projek SembangSembang! Not bad, huh?
Read more about the exhibit and book your tickets (RM 11/pax) here.
undercurrent (Jan 7 and 8)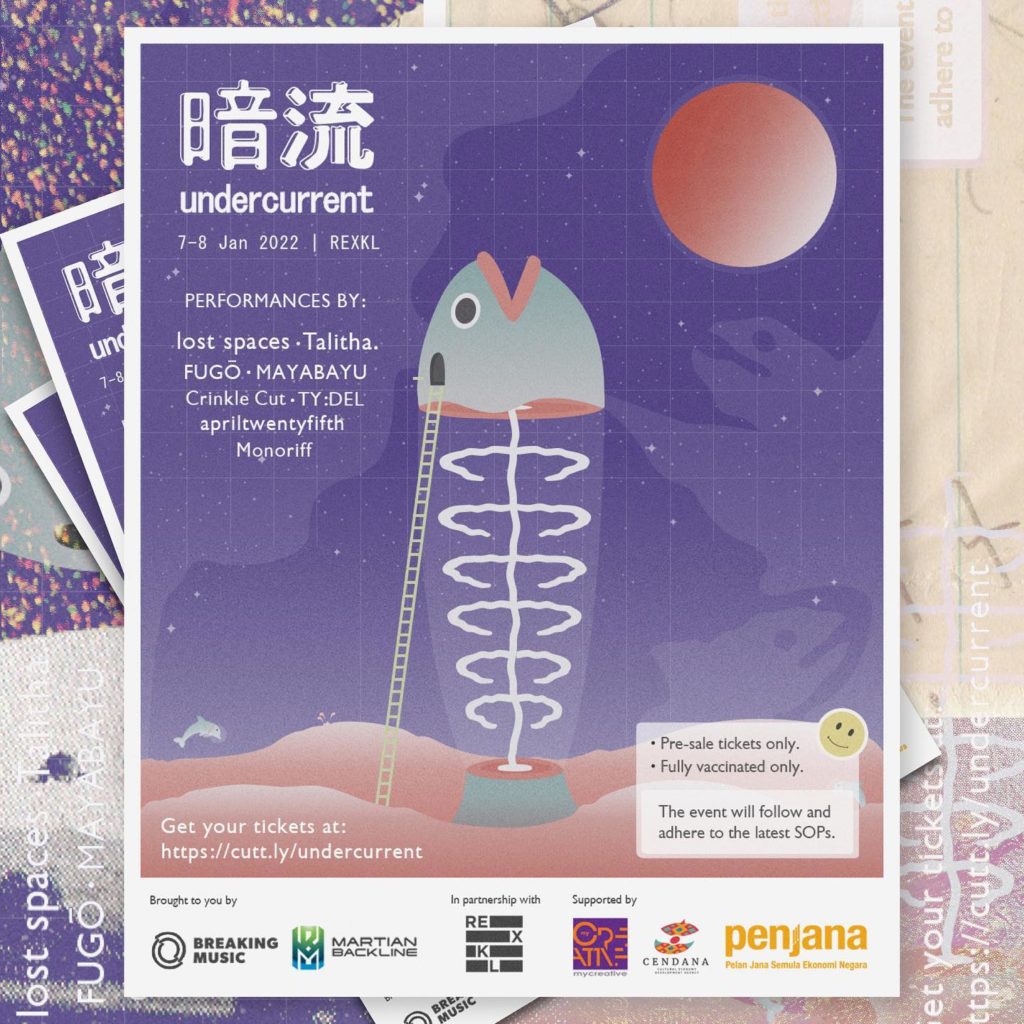 Down for some music? Tired of livestreams? Thanks to Breaking Music, there might be undercurrent tickets with your names on them! Taking place at REXKL this week, brace yourself for two days of vibing and letting loose to indie tunes by eight performers – full line-up is as the poster shows.
Already tingly? Go here for tickets (priced at RM60 to RM100). More info at Breaking Music's Instagram.
Blooming, 2022: Messy at Tangsi Pop-Up (Jan 8 and 9)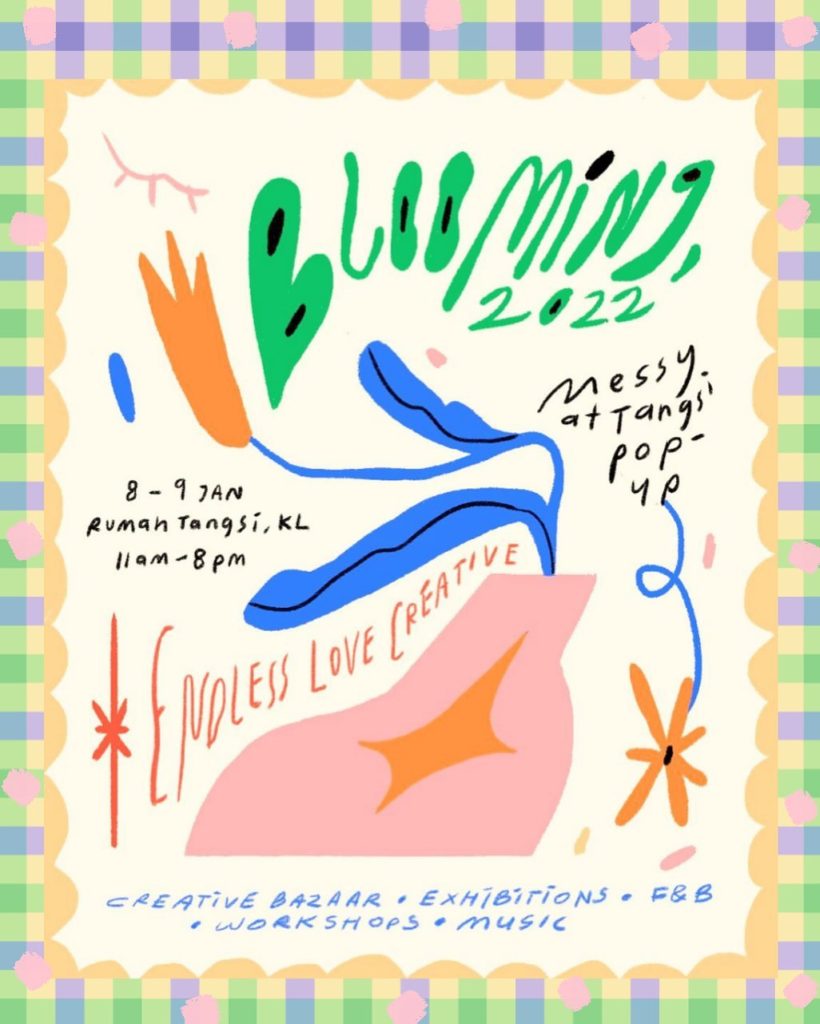 For those who simply cannot get over creative pop-ups and artisanal deals, The Messy Club will be setting up shop in Rumah Tangsi for a special new-year welcome! Named Blooming, 2022, what's not to love about having to see unique buys, exhibitions, art workshops, music, food and beverage stalls and more, all in one place?
Tune in by going to The Messy Club's Instagram!
RACUN & PENAWAR Exhibition (Dec 18, 2021 to Jan 30, 2022)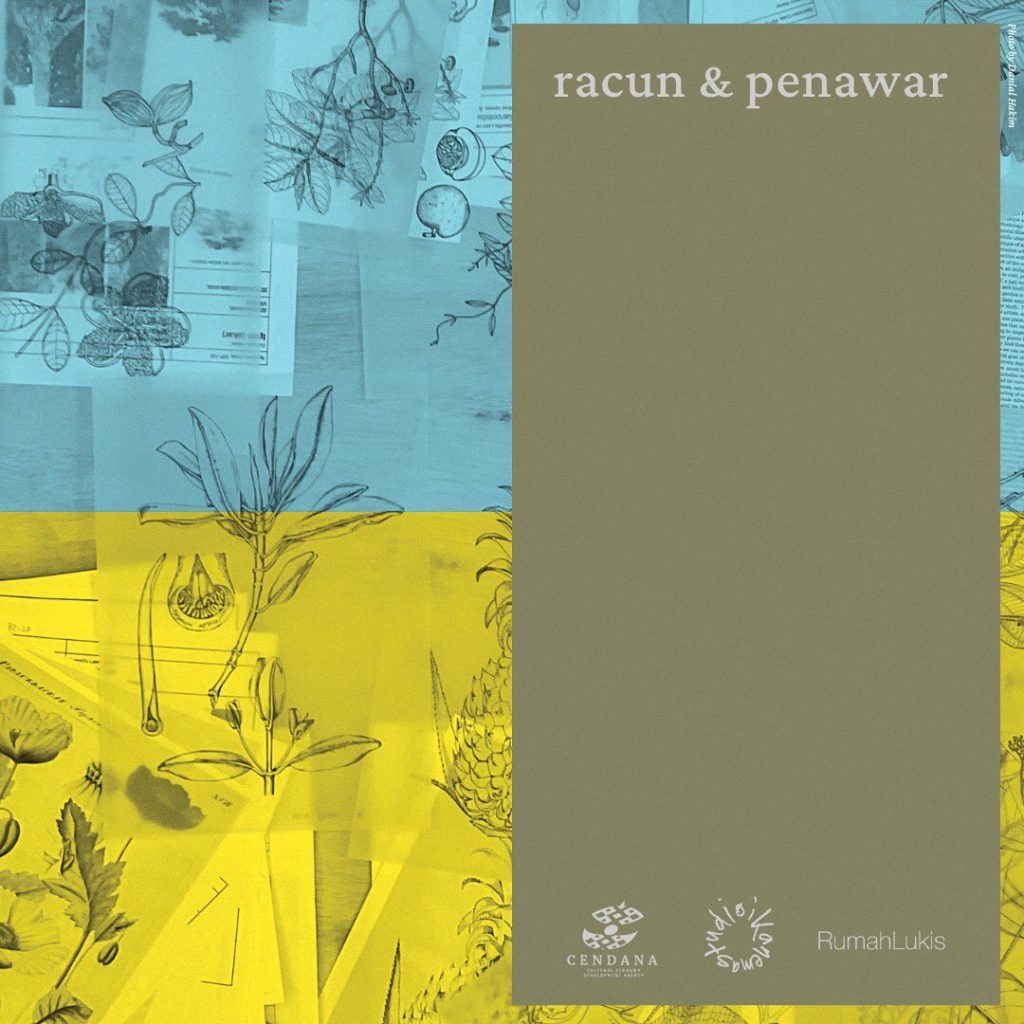 If you have yet to visit Rumah Lukis to see the Racun & Penawar illustrated exhibition by Noor Mahnun Mohamed and Studio Ikan Emas, why not do so this week? This compilation features a delicate series of handpainted botanical works inspired by the 1915 piece by John D. Gimlette titled Malay Poison and Charm Cures, as well as the artistic team's visit to local botanical gardens.
View them at Rumah Lukis on Saturday or Sunday from 2-5pm. RSVP a slot through direct message via the venue's Instagram.
And last but not least…
Volume Two of Process Magazine is now available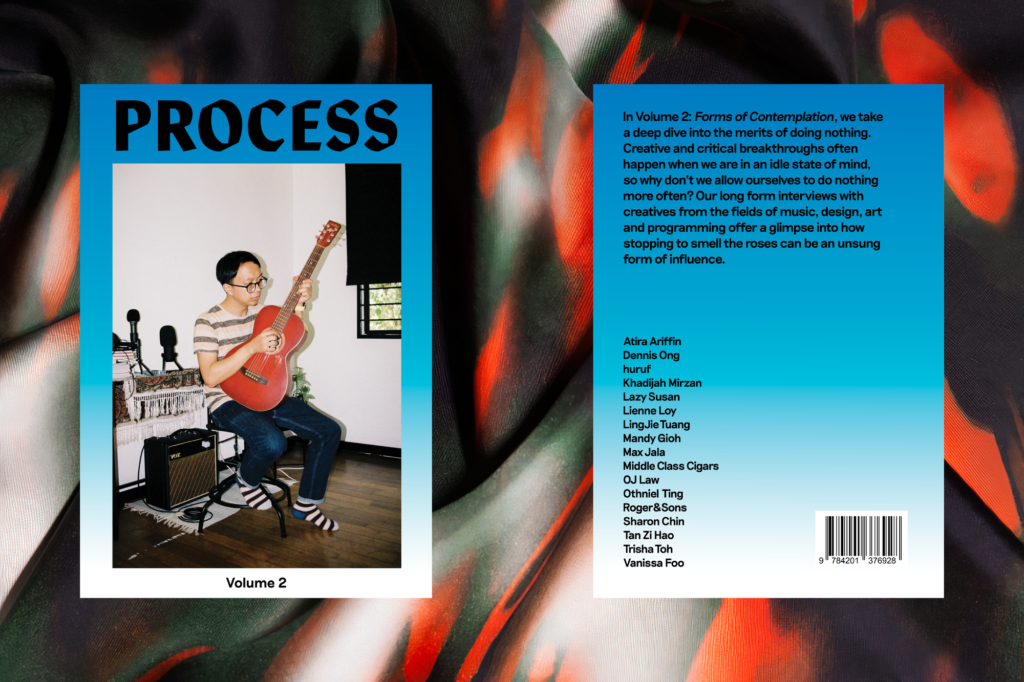 If your new year's resolution is to delve into more local prints, may I suggest Process Magazine? Volume 2, titled Forms of Contemplation (RM65) is out for purchase on their website – featuring names like Sharon Chin, Atira Ariffin and Huruf. How can one "do nothing" and still churn out groundbreaking takes? That is for readers to know.
Sneak a peek here.
Feature image is of Racun and Penawar by @rumahlukis on Instagram.