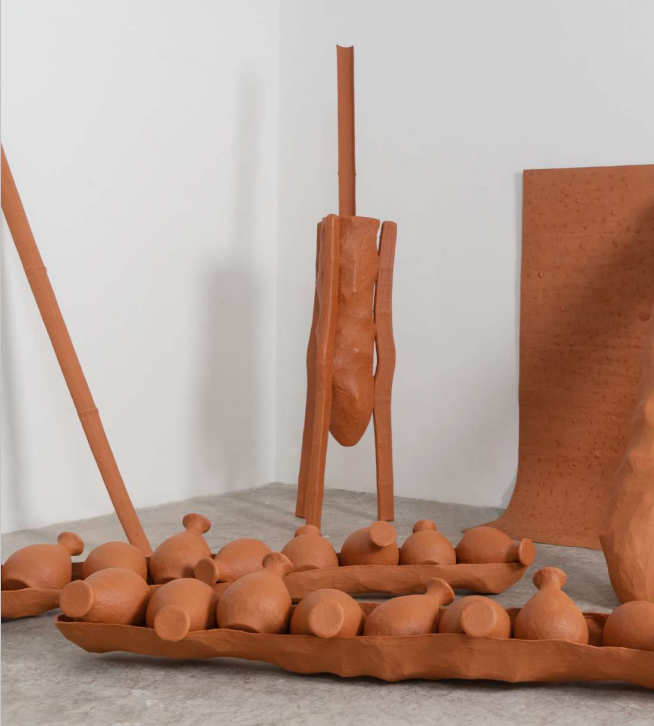 Here are some of the events and releases we can look forward to as we step into the second week of the new year.
Compiled by CHIN JIAN WEI
A whole new year means whole new events, and this is hopefully just the beginning of a very eventful and exciting year. Check out this selection!
Rantai Art Event (Jan 14 to 16)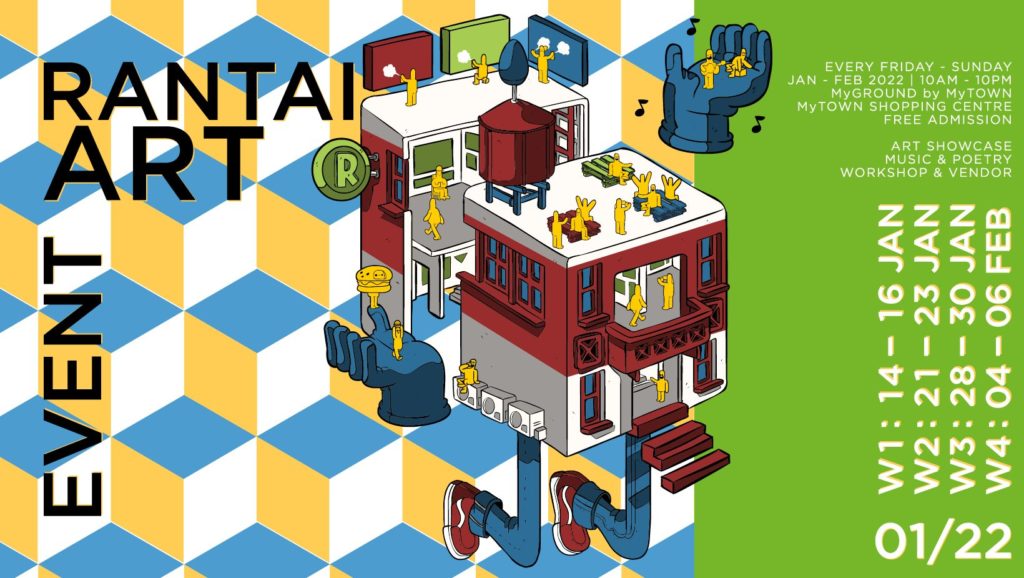 This annual art festival is back again for 2022, with art, vendors and band performances galore! This will be held in MyTown Shopping Centre, KL, over four consecutive weekends, with the first session being on Jan 14 to 16. For the first week, highlights include a poetry session and a scrap felt circles workshop. Admission is free. Find out more here!
Malam PUSAKA di Ruang Kota: Princess Baihua Bestows Her Sword (Jan 15)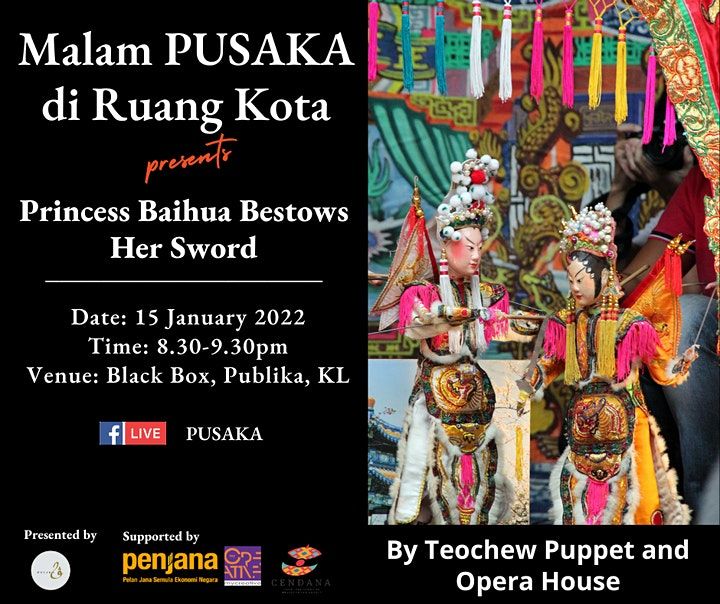 Malam PUSAKA is a series of evening events showcasing performances by masters of living traditions throughout Malaysia. For its latest event at Black Box, Publika on Jan 15, master puppeteer Ling Goh of Teochew Puppet and Opera House will tell the classic Chinese story of sacrifice and vengeance in the Yuan dynasty, when a princess falls in love with a spy who later causes the downfall of her army. Don't miss the chance to see the distinct Teochew puppetry, with its fast and fluid manipulation of steel-rod puppets and narration of folk tales. Read more and book your free tickets to catch the show at 8.30 to 9.30pm here!
Men on Women: Torch Songs Reinterpreted (Jan 13 to 16)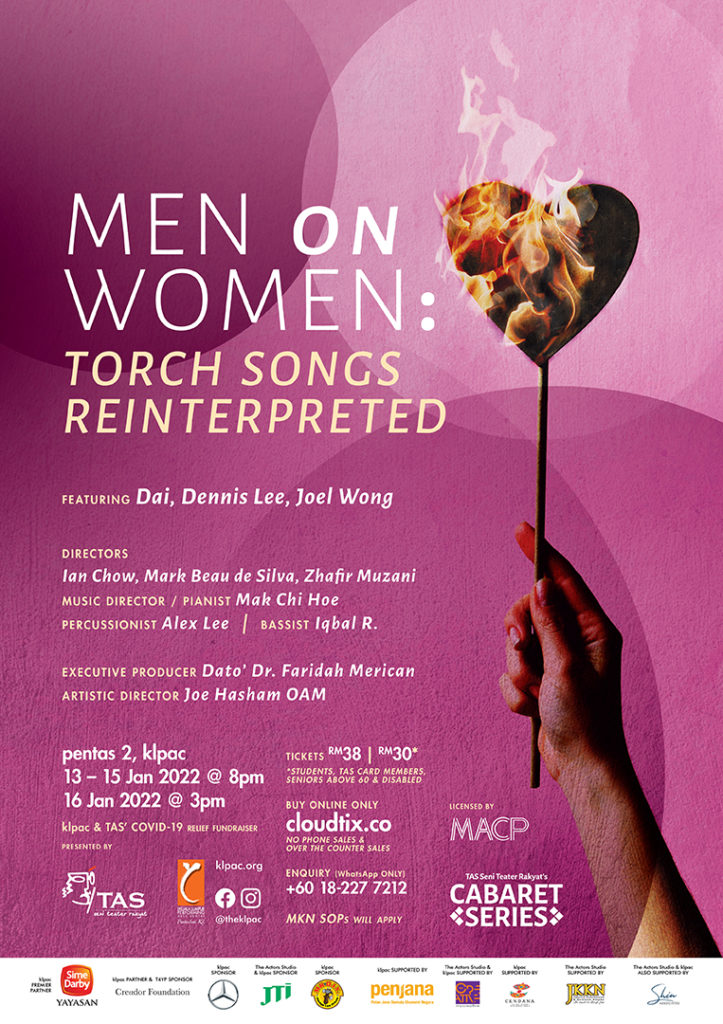 In the mood to be serenaded? Torch songs are sentimental love songs, usually about unrequited love. Expect music in the style of singers like Beyonce, Whitney Houston, Jaclyn Victor as well as songs from musicals such as Les Miserables. The twist is that the lineup is all male! Taking place at klpac from Jan 13 to 15 at 8pm and again on Jan 16 at 3pm, read more and reserve your tickets here! Concession tickets are RM30, and RM38 for everyone else.
Fire That Burns Again (Jan 7 to 23)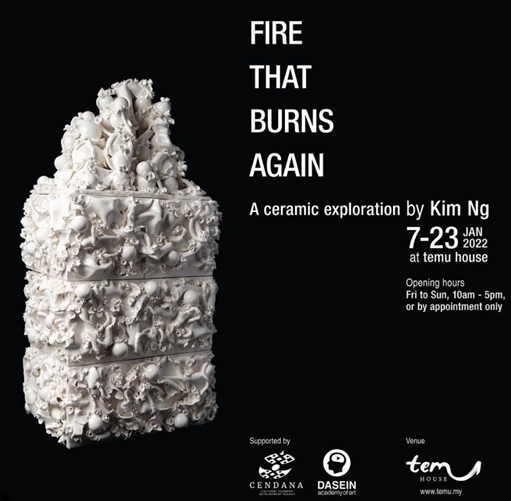 Kim Ng's beautiful, intricate ceramic works are on display now at Temu house. Kim Ng created Fire That Burns Again as a personal awareness reflection project and a way to ponder the precarious disarray of life. His art was his companion through the lockdown and his outlet to question the reasons for being once we move forward past these pandemic years. Viewings by appointment only, Fridays to Sundays from 10am to 5pm. You can direct message Temu House at its Instagram page, or read more and register at Temu House's website.
A Teagerrific New Year! (Jan 15 to 23)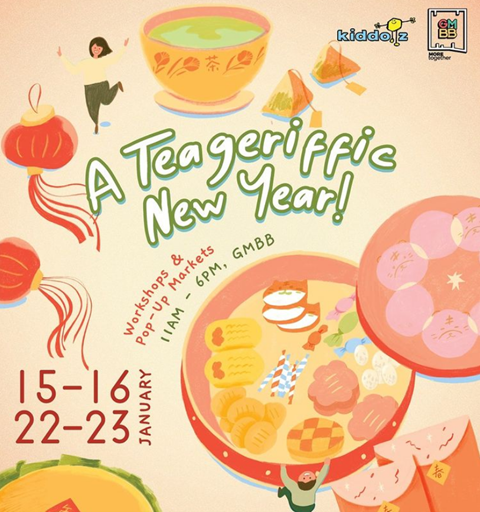 GMBB mall is hosting a tea-themed festival which will be held on the weekends of Jan 15 to 16 as well as Jan 22 to 23. You'll find workshops that teach you how to brew Masala Chai, how to personalize your teacup, or even how to crotchet a tea coaster. Other than that, artisanal products will also be sold by the vendors there. Follow GMBB's Instagram and register for the workshops here!
Feature image is of Fire That Burns Again