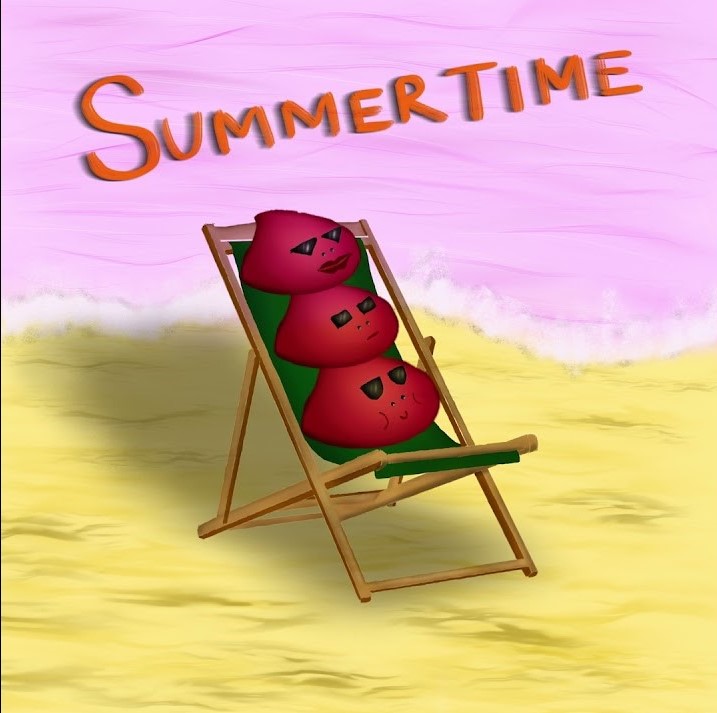 Indie trio Babychair translates the summer breeze with lovelorn, synth-soaked tunes in its 2021 release.
Story and photos by LEE XIN YING for Lensa Seni
From Gershwin's Summertime to Megan Thee Stallion's Hot Girl Summer, there is shortage of songs inspired by the sunny season. Yet as a tropical country, it's odd how Malaysia doesn't have more summer-related odes.
Instead of the sticky, sweat-sheened weather that comes to mind, Babychair presents another version of summer – windy and laid-back, of late afternoons when the humidity feels sweet. Perhaps fitting with everything that happened in 2020 and 2021, Summertime holds a surprising tinge of melancholia. Forget the upbeat, dancey indie-pop of TikTok. Here, Babychair sings languidly to unnamed lovers about love, letting go and missed opportunities.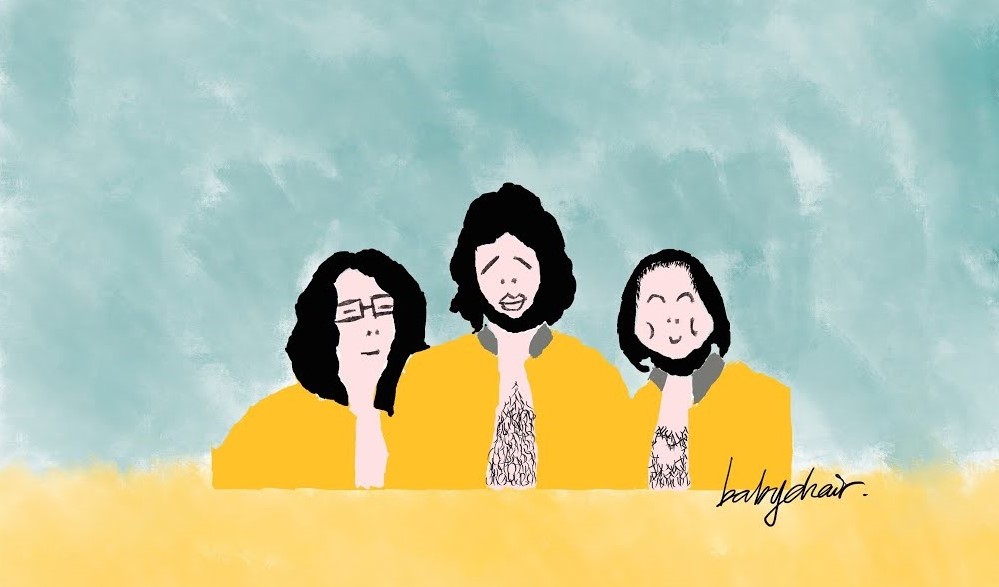 The first song, and also its first debut single, Call You, opens the 10-track album with a slow, synth beat, easing listeners in with steady bass and soft drums. Lead vocalist Sean Khor asks in an equally mellow tone, "I just wanna call you, do you have a minute?" begging a possible partner to talk. Ultimately, there is no reply, or the call might have never happened to begin with – a voice note interrupts the second verse with a girl saying "Hello?" twice, then hanging up when no one answers. 
Call You is a moody start to Summertime, but the song's instrumentals are hypnotising enough that you'd barely notice. Not all of the tracks are as depressing, however – Oh It's You and Sweetheart continue the dreamlike synth, this time with a slightly happier, pop-like rhythm to bop your heads along to. The lyrics are fail-proof, 21st-century love sonnets, with the chorus "into you, I'm into you, loving you is easy from the start, cause I want to," in Oh It's You, which switches to an exaggerated, slow reverb, then cuts off abruptly – as though snapping awake from a trance.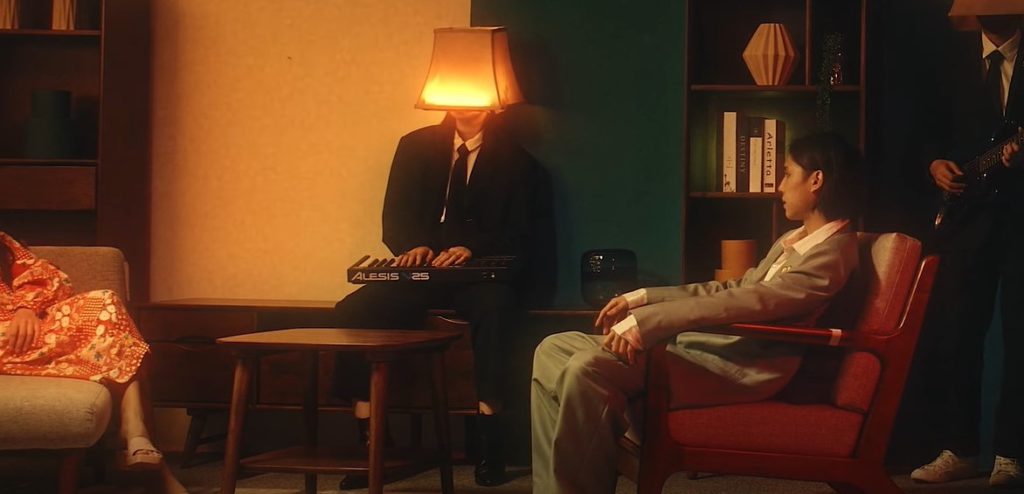 In an interview, Babychair cites Khruangbin, The Marías and BENEE as some of the artists – who are notably the biggest acts in the indie alt-pop scene – that they would like to collaborate with. Their influences are not lost in Summertime, from the chunky rhythm in All Day All Night to the unhurried, minimalist synth in Without Goodbye and Oh Darling; the latter, inspired by their own experience, depicts accepting one's fate of leaving a loved one behind. 
Apart from Khor, Aaron Jiam and Young complete the other two-thirds of Babychair. Unlike Khor who started out as a singer/songwriter, Jiam comes from a sound engineering background while acting as drummer, bassist and guitarist for the group. Young is the keyboardist and also in charge of music arrangement. The independent band's rich approach to music is experienced best in Losing My Mind. With rhythmic guitar riffs and groovy bass, the song paints a vibrant scene of cruising down a traffic-less highway at sunset (in a Myvi, of course!) – think Mac DeMarco and Phum Viphurit, windows down, wind in your hair and carefree as can be.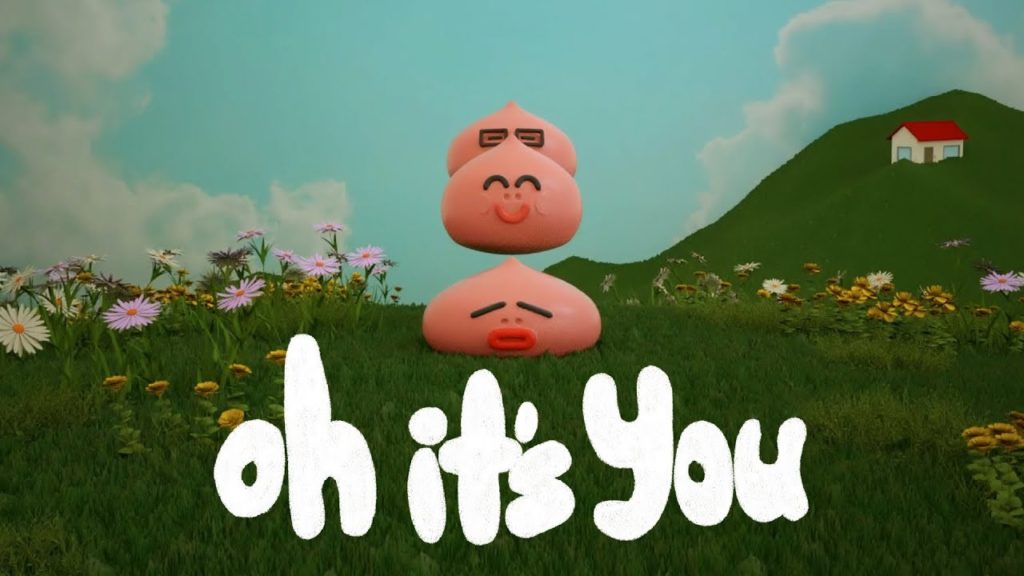 Ironically the sole track with the word "summer" in its title turns out to be rather antithetical. Dreamy Summer starts off each verse with a self-cry, singing, "dreamy summer, why I feel so cold," continuing with "dreamy summer, why were you so cruel", aiming for no conclusion in particular other than numbing the self with "I'm gonna fly, fly to the sky". Followed by Zou, a floaty song about holding a lover tight, taking the tide without disguise. 
In a way, listening to Summertime feels a little like surfing – first comes a love song that makes you all giddy, thinking that you've caught the perfect wave, but right when you aren't expecting it – the water collapses, spilling you into quiet desperation of wondering what went wrong. Bobbing between spasms of affection and confusion, the last track Alibi draws the final curtain on the album – and also the anonymous relationship. The character acknowledges the imbalance between himself and his partner with a mellow yet steady beat ("no need to apologise, I'm fine with all the lies, I was so mesmerised, but now I realise"). This time, they are finally sure of their next step – "please stay out of my mind, I can be your alibi" – conceding how holding on to the connection is perhaps doing more harm than good, and for the sake of peace, it is time to move on. 
Categorically speaking, Babychair's Summertime is our very own mood music – an easy-listening album to sit back, chill and vibe to, one that listeners can put on to let everything in the background dissolve, the lyrics taking a backseat for carefully planned echoes, reverbs and synths. 
Babychair's release delivers just what we need – simple, soothing comfort. You can check out Babychair's latest single, Cross The Line, here. 
Lee Xin Ying is a participant in the CENDANA ARTS WRITING MASTERCLASS & MENTORSHIP PROGRAMME 2021
The views and opinions expressed in this article are strictly the author's own and do not reflect those of CENDANA. CENDANA reserves the right to be excluded from any liabilities, losses, damages, defaults, and/or intellectual property infringements caused by the views and opinions expressed by the author in this article at all times, during or after publication, whether on this website or any other platforms hosted by CENDANA or if said opinions/views are republished on third party platforms.