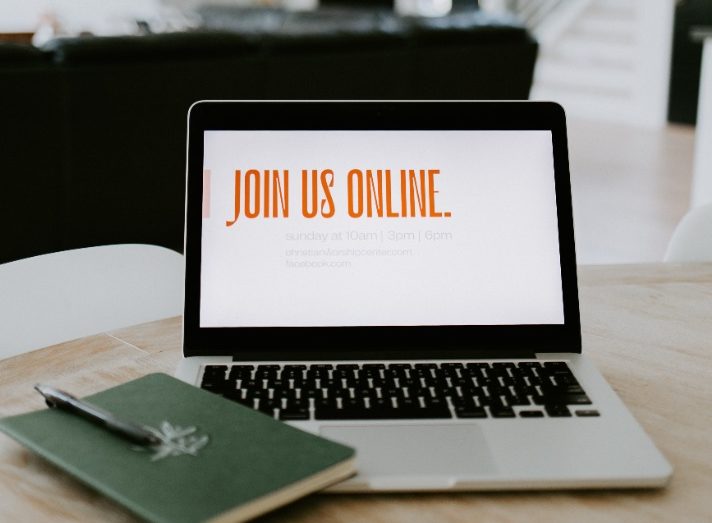 Here are some suggestions of how you can get your arts & culture fix this week. Enjoy!
By ANN MARIE CHANDY
Wow. We're well past the halfway mark for 2021, and still finding ourselves in our homes, looking for online activities to keep ourselves busy. Thankfully the arts & culture communities have been actively ensuring there is much to do for everyone.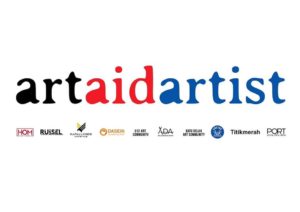 Artaidartist is a social media platform created to introduce and market fine artworks in a series of virtual exhibitions. This platform was initiated to support artists who have been affected by the Covid-19 pandemic, and have struggled to make ends meet during the many MCOs. Artists whose works are sold will be entitled to 50% of the sale of their works, while the remaining 50% will be donated to participating artists whose works are not purchased during the showcase. The distribution of profit will not only represent a community of artists coming together in solidarity towards those in financial need, but also provide support to as many artists as possible. What an outstanding idea! Artaidartist is an open call to all Malaysian visual artists, both emerging and established. This online exhibition takes place in three phases; and phase one in currently taking place. Support local!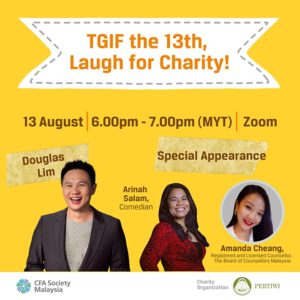 Feeling blue? Who isn't! The pandemic has been tough on everyone. Maybe you should take and break and spend your Friday evening watching something funny. Pertiwi has got together some very funny people to entertain you, so you and your family can enjoy a night of laughter together and all for a good cause. Douglas Lim and Arinah Salam are all set to tickle your funny bone during the session, which will also feature a special appearance by a mental health counsellor to talk about ways to manage your mental health during th pandemic. Register for the session here. Pertiwi is a project oriented charitable organisation dedicated towards addressing the welfare and needs of society, especially women, children and the elderly.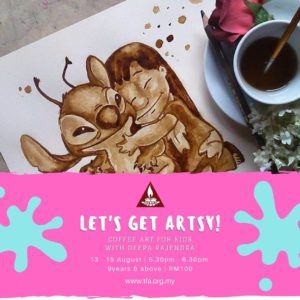 Have you run out of stuff you can do with the kids? The Temple of Fine Arts (TFA) has come to the rescue! On Aug 13-15, artist Deepa Rajendra will guide kids through a whole new world of art and …. coffee! How do you take your coffee? At TFA, they take it with a brush and paper! Let your child get artsy with coffee this weekend at the coffee art workshop for RM100. It's open to kids ages 9 & above. It will be at 5.30pm-6.30pm on Zoom. Sign up for coffee art here.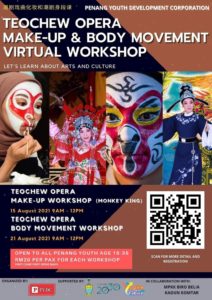 The Penang Youth Development Corporation (PYDC) is organising PYDC TeoChew Opera Make Up Workshop (Aug 15) & TeoChew Opera Body Movement Workshop (Aug 21) to give youth an opportunity to learn a new skill and also understand this traditional cultural artform. The workshop is open to youth aged between 15 and 35 who reside/study in Penang. While the workshop will be conducted on Zoom, relevant materials will be sent to participants' homes. There will be a fee of RM20 for each workshop and only up to 30 pax can take part. Registration for the Make Up Workshop closes on Aug 10 and Body Movement on Aug 15. Classes will be conducted in English, with Mandarin as needed. For inquiries, contact 016-4281040 (Ryan) or 012-5337045 (CK).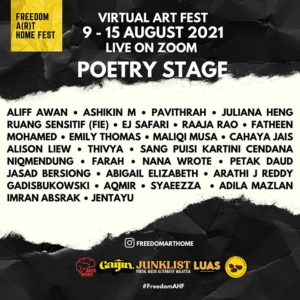 The Freedom Art Home Festival is here, all week long, featuring over 50 Malaysian creatives performing to help raise funds for arts & culture organisations and practitioners. FreedomAHF offers a variety of art slots such as acoustic live, poetry stage, art exhibition, 'hang out' session, and online vendors. You can check out 22 acoustic performers from Malaysia (Hacktick!, Empty Page, Kolar HIjau) and Indonesia (Danilla, Hara, Bilal Indrajaya), 27 poets from various local races and backgrounds (Alif Awan, Raaja Rao, Juliana Heng), 90 participant artists with 160 artworks, various online craft vendors, and featuring Dr. Kamal Sabran, Wani Ardy, Mosyuki Borhan, and Iedil Dzuhrie Putra on the Lepak Session. The FreedomAHF event will be held exclusively at Zoom Meeting, and limited to 300 audience members. Book your free live screen tickets here. All performances will be streamed live on Facebook.
G13 Gallery presents Between Spaces, an online duo exhibition by Caryn Koh and Wong Ming Hao featuring a total of 13 artworks. Between Spaces emphasises the interaction between the paintings by these two contemporary two artists with different art styles, who convey the same inner thoughts and emotions during the Covid-19 pandemic. The exhibition runs from Aug 11-25 at g13gallery.com.