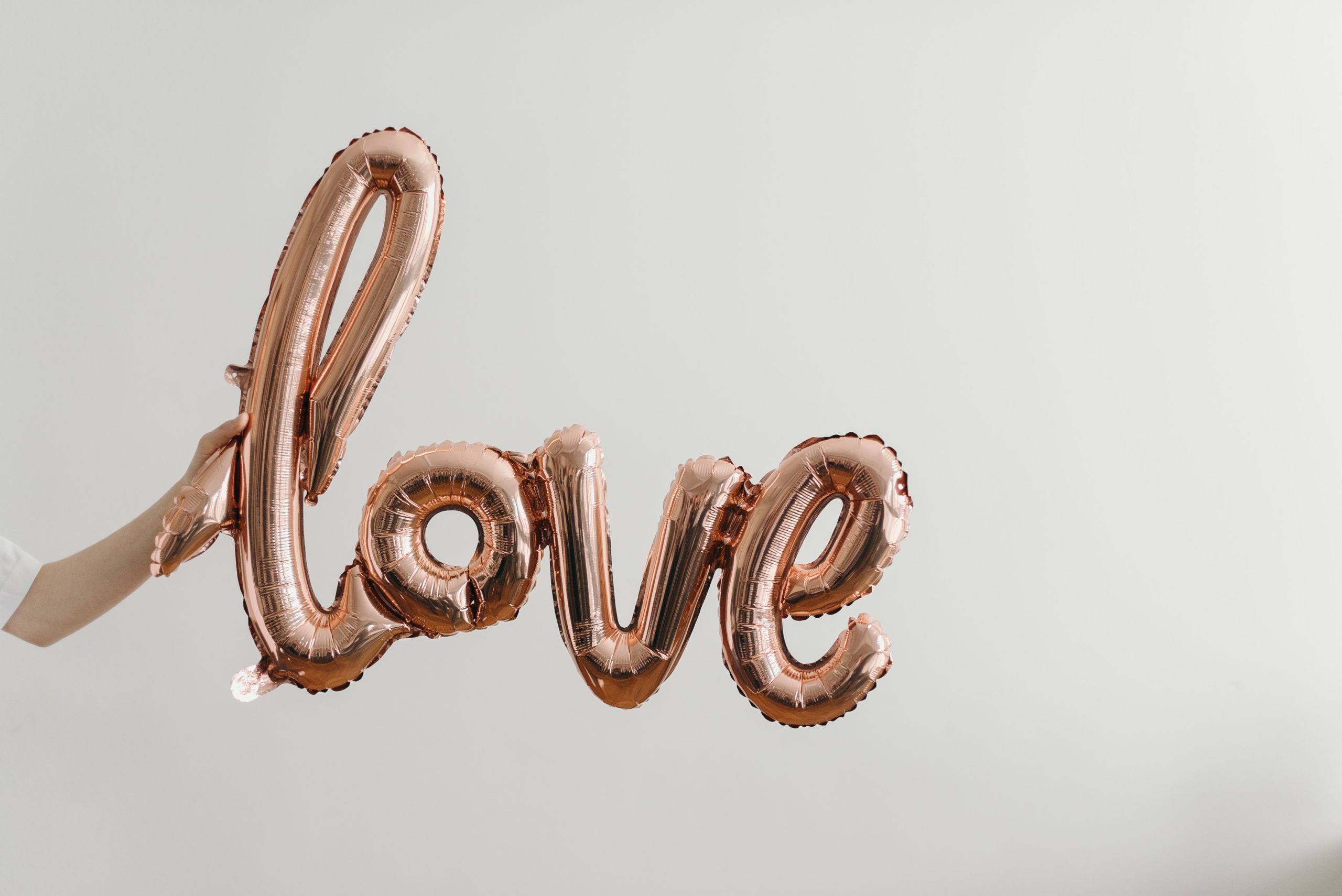 Love is in the air ... and on canvas.
By DANIAL FUAD
Love has always sparked imagination and creativity for various artists throughout history. Old masters such as Rembrandt, Edvard Munch and Gustav Klimt all have works that depict this feeling that makes the world go around. The fact that everyone has fallen in love at some point in their lives must have something to do with it. Arguably one of the most alluring works themed around love would be the portraits of Georgia O'Keeffe made over the span of 20 years by her husband-photographer Alfred Stieglitz. O'Keeffe was the subject of the multi-part portrait taken by Stieglitz which featured over 300 photographs that he took between 1917 and 1937.
In conjunction with the celebration of love that is Valentine's Day, BASKL takes a look at four works created by Malaysian artists.
Ibrahim Hussein – Embracing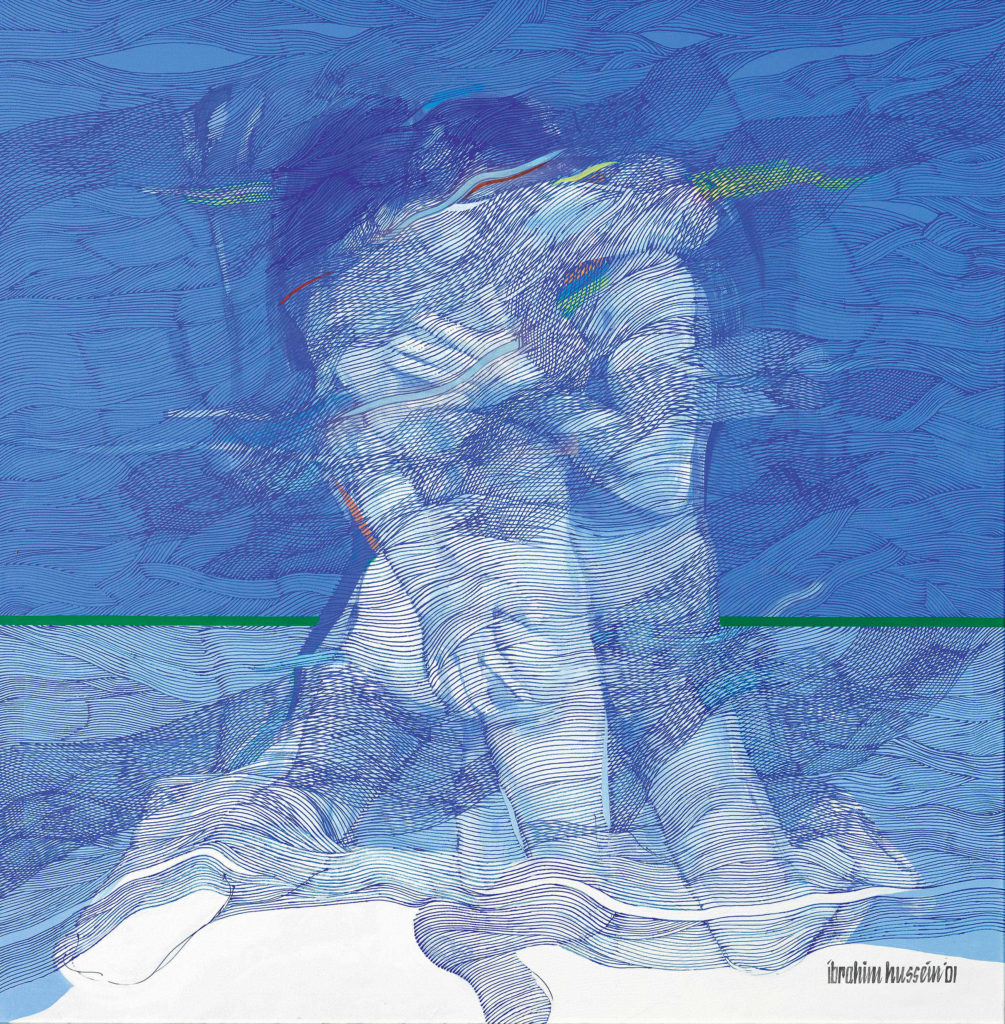 Hailing from Sungai Limau, Kedah, the late Datuk Ibrahim Hussein, more fondly known as Ib, was a prominent artist in Malaysia, best known for combining printmaking and collage in layered paintings. One of his biggest contributions was the setting up of the Ibrahim Hussein Museum and Cultural Foundation in Langkawi with the objective of developing arts and culture in Malaysia. Ib passed away in 2009 at the age of 73.
Embracing was completed in 2001 in the final years of his career. The title in itself is self-explanatory as we see two figures embracing in the throes of passion; the blues and greens chosen can be interpreted as sadness or nostalgia perhaps. Is love a flux of emotion?
Gan Chin Lee – My dad and his woman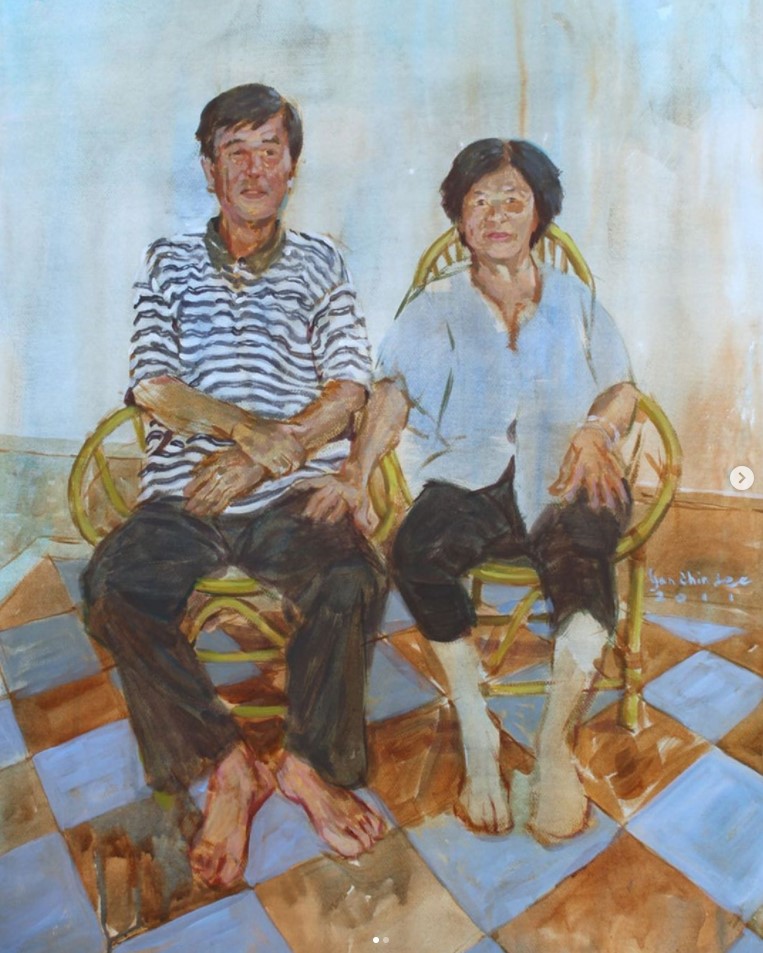 A native of Kuala Lumpur, Gan Chin Lee is a mid-career artist who focuses on figurative works. His work mostly depicts different people in the world; raising issues such as racism and immigrant problems in urban settings. Currently a lecturer at The One Academy in Petaling Jaya, Gan is busy creating art as a finalist in the 2021 Sovereign Asian Art Prize.
Most of us understand the meaning of love as children by the example set by our parents and how they care for each other. Although My Dad And His Woman is a simple composition featuring what appears to be Gan's father from the title of the work, the woman's body language – her hand resting on her partner's lap – shows how much she cares for him. The choice of furniture, wardrobe, tile make the picture traditional, commonplace. A love that we all share.
Fadilah Karim – The Golden Bow and Arrow – After Marina Abramovic 'The Other: Rest Energy' (1980)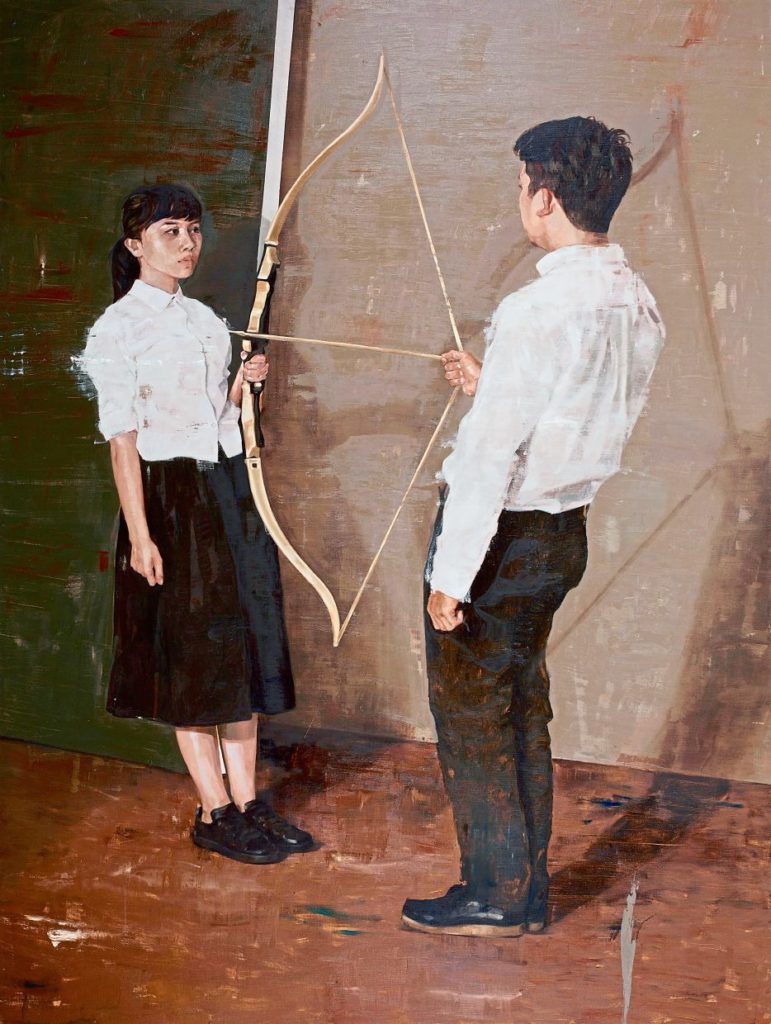 Fadilah Karim originates from Batu Pahat, Johor, and has been doing figurative art ever since the start of her career. Having figurative artist Amron Omar as a mentor really kickstarted Fadilah's journey. Her works are mostly about her own life experiences and every image has its own story.
The Golden Bow and Arrow – After Marina Abramovic 'The Other: Rest Energy' (1980) is an interesting work based on Marina Abramovic's performance art piece. In Abramovic's performance, she describes the concept as standing across from one another in slanted position looking each other in the eye. "I hold a bow and Ulay (her partner in the performance) holds the string with the arrow pointing directly to my heart. Microphones attached to both hearts recording the increasing number of heart beats."
Fadilah's work mirrors this, stating perhaps that trust is the most important component of love. The work shows Fadilah (as Marina) holding a bow with an arrow directed at herself; at the other end is the figure of man holding the arrow and stretching the bowstring. Does love = trust?
Mona KV – Mirror Soul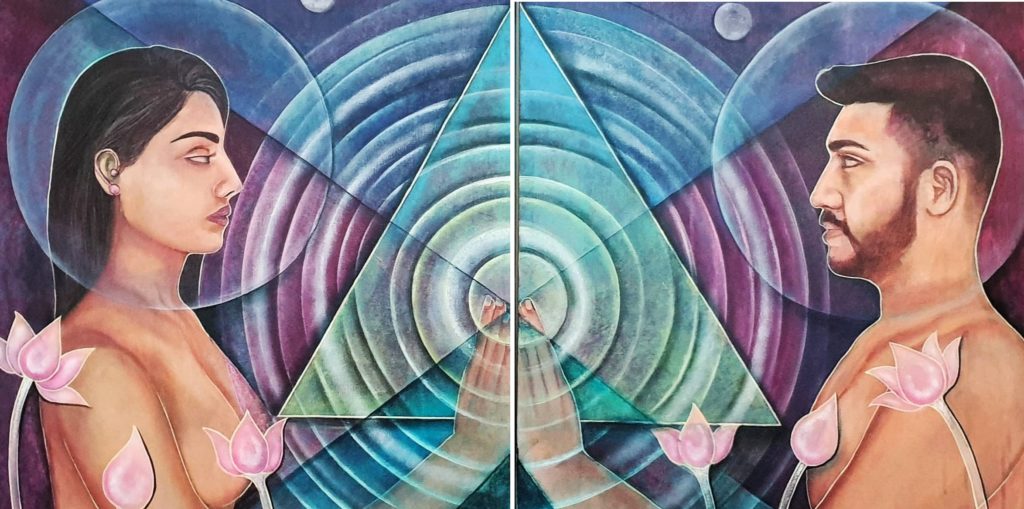 Born and raised in Kuala Lumpur, Mohana Kumara Velu, better known by her artist name Mona KV, has been exhibiting her works both locally and internationally in countries such as United States, Indonesia, India and Bangladesh. She was taken under the wings of the late multidisciplinary artist Jeganathan Ramachandram as his gurukulam student (disciple) at the early age of 18.
Her art features vibrant colours and she paints mostly portraiture and figurative works. Mirror Soul is a diptych which consists of one figure in each panel; the figures, a man and a woman, touch hands in the middle. As the title suggests, Mirror Soul is an intense soul connection with someone who is believed to be your other half. It is believed that the main characteristic of this type of relationship is that it will be both challenging and healing. Isn't love all about challenges and healing?
When asked to come up with a series of paintings that revolve around the theme of love, BASKL writer/art enthusiast, Danial Fuad, came up with these gems. What are your favourite artworks, the ones that make you go weak in the knees?