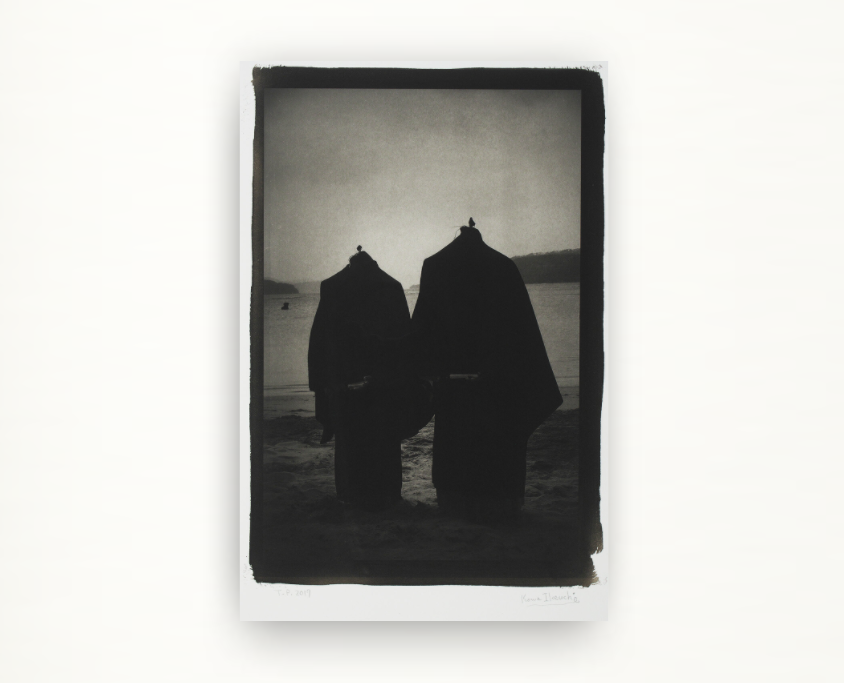 By CHIN JIAN WEI
Wondering about what there is to do this coming week? Here are more events and activities to look forward to as you go about your week!
Cerita Raya at Tangsi (April 9 – 10, 16 – 17, 23 – 24)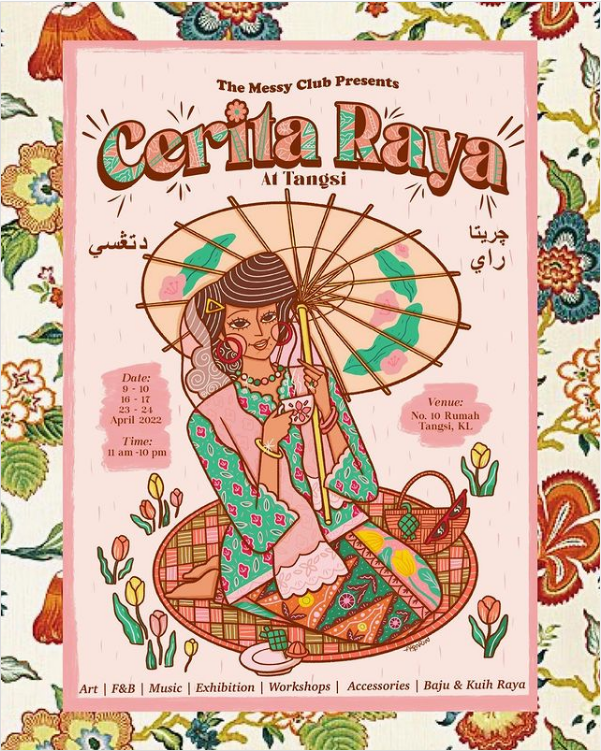 The Messy Club is back again for more weekend bazaars with Cerita Raya at Rumah Tangsi, in Kuala Lumpur. Starting at 11am on weekends and ending at 10pm, over 200 vendors will be present, providing ample selections of art, music, workshops and accessories. Walk in is free, so don't miss it! Give The Messy Club's Instagram page a follow and learn more!
Messy Raya Market (April 8 – 10, 15 – 17)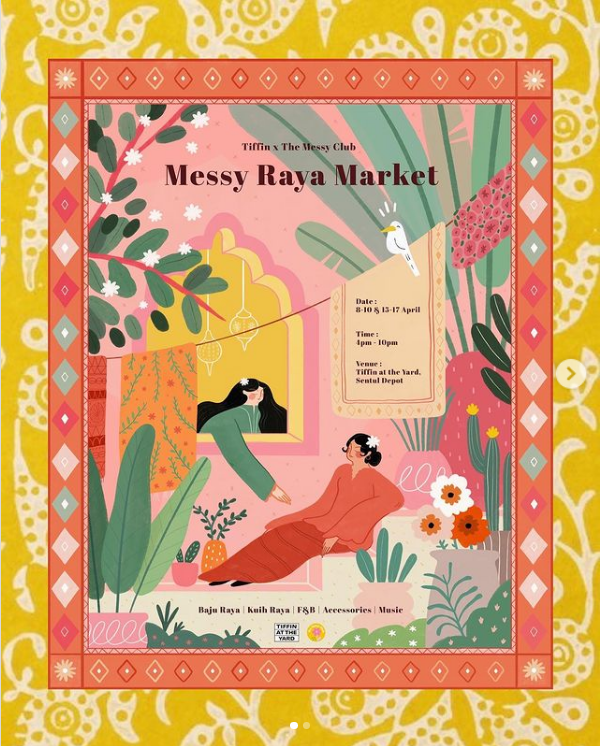 This Ramadhan, The Messy Club is organising not just one, but two bazaars! The second one is in collaboration with Tiffin at the Yard at Sentul Depot, and will be from 4pm to 10pm. Visit Tiffin to get your fix of Baju Raya, Kuih Raya and accessories while being serenaded by music. Since it's at Tiffin, you can bet the food and drink will be excellent as well! Just as with Cerita Raya at Tangsi, go on over to The Messy Club's Instagram page to learn more!
Eidos & Thanatos by Kowa Ikeuchi (March 24 – April 24)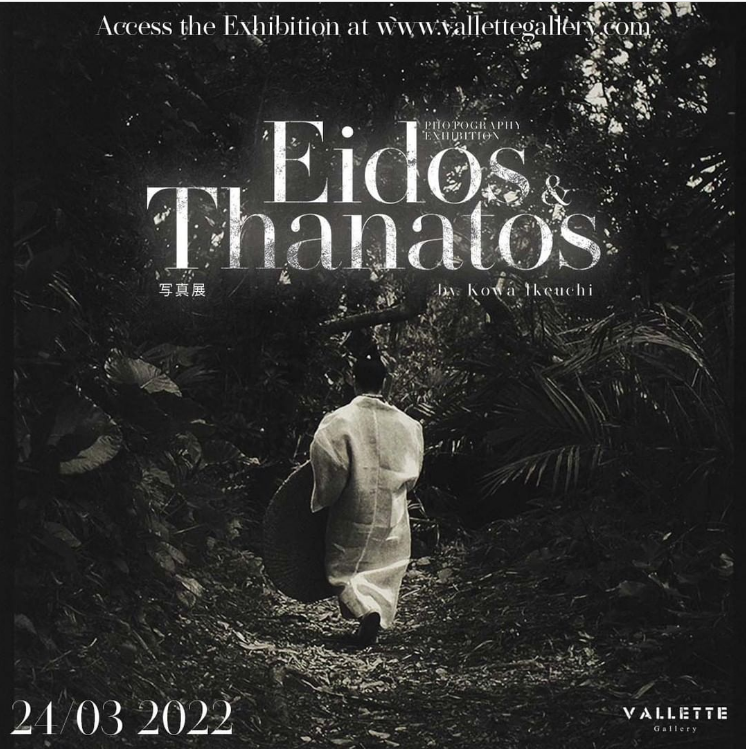 Vallette Gallery is hosting a unique virtual photography exhibition that can be accessed on its website. The artist is Kowa Ikeuchi, a talented photographer based in Chiba, Japan. His monochromatic photographs are hauntingly beautiful and feel deeply spiritual. Since it is a virtual exhibition, you can enjoy the art from the comfort of your own home. Go to Vallette's website to start the virtual tour.
Watch From Home @ klpac (April 16 – May 1)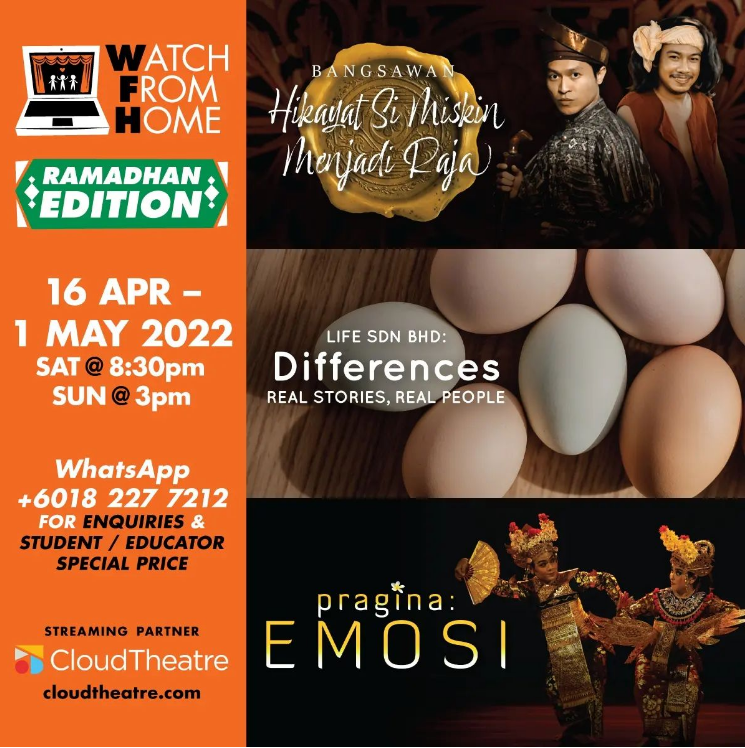 Continuing on the theme of enjoying art at home, you can stream three excellent shows that were previously performed at klpac: Bangsawan: Hikayat Si Miskin Menjadi Raja, Life Sdn Bhd: Differences and pragina:EMOSI online. With these quality selections, you're sure to find a show that interests you. Read more, choose your timeslots and buy your tickets, starting from RM25 on CloudTheatre's website.
Srajam – A Garland of Nritya (April 16 – 17)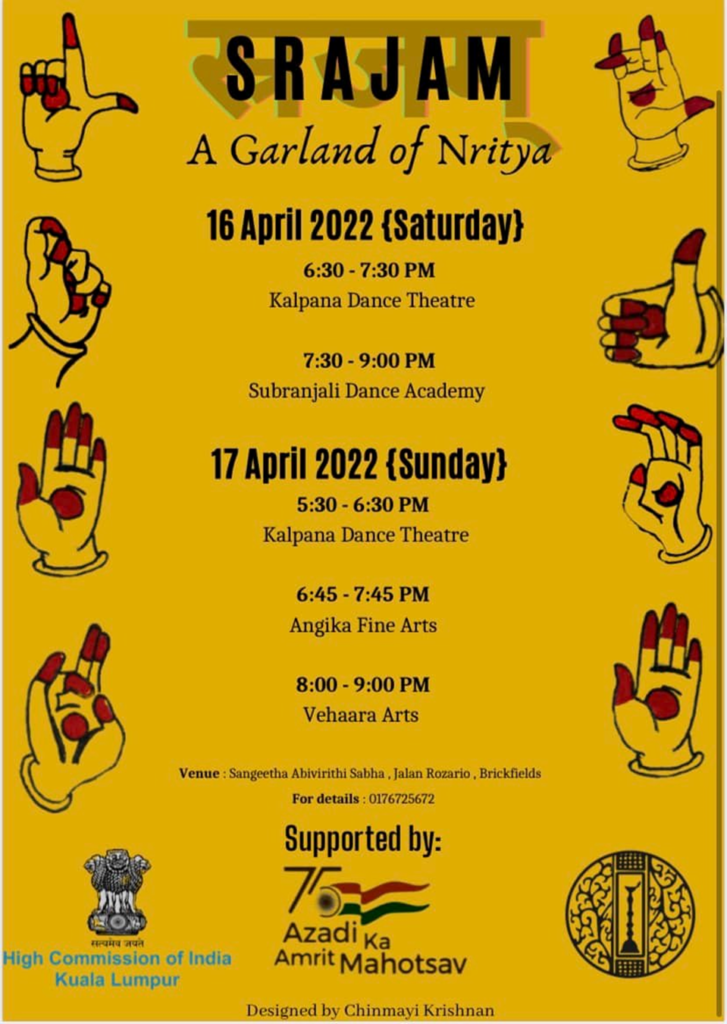 Srajam – A Garland of Nritya is a one weekend festival of Indian classical dance held by Kalpana Dance Theatre in collaboration with the Sangeetha Abhivirthi Sabha with the support of the Indian High Commission and the Netaji Subash Chandrabose Indian Cultural Centre. This festival will feature four predominant dance schools namely Kalpana Dance Theatre, Subranjali Dance Academy, Vehaara Arts and Angika Fine Arts, and will feature 130 dancers across the five time slots. Check out the picture above to see the timeslots. Entrance is free, so please reach out to this phone number if you're interested in attending: 017 672 5672. You can also visit Kalpana Dance Theatre's Facebook page to learn more.
Have a blessed second week of Ramadhan, and Happy Easter to all our Christian readers as well!
Featured photo is from Eidos & Thanatos