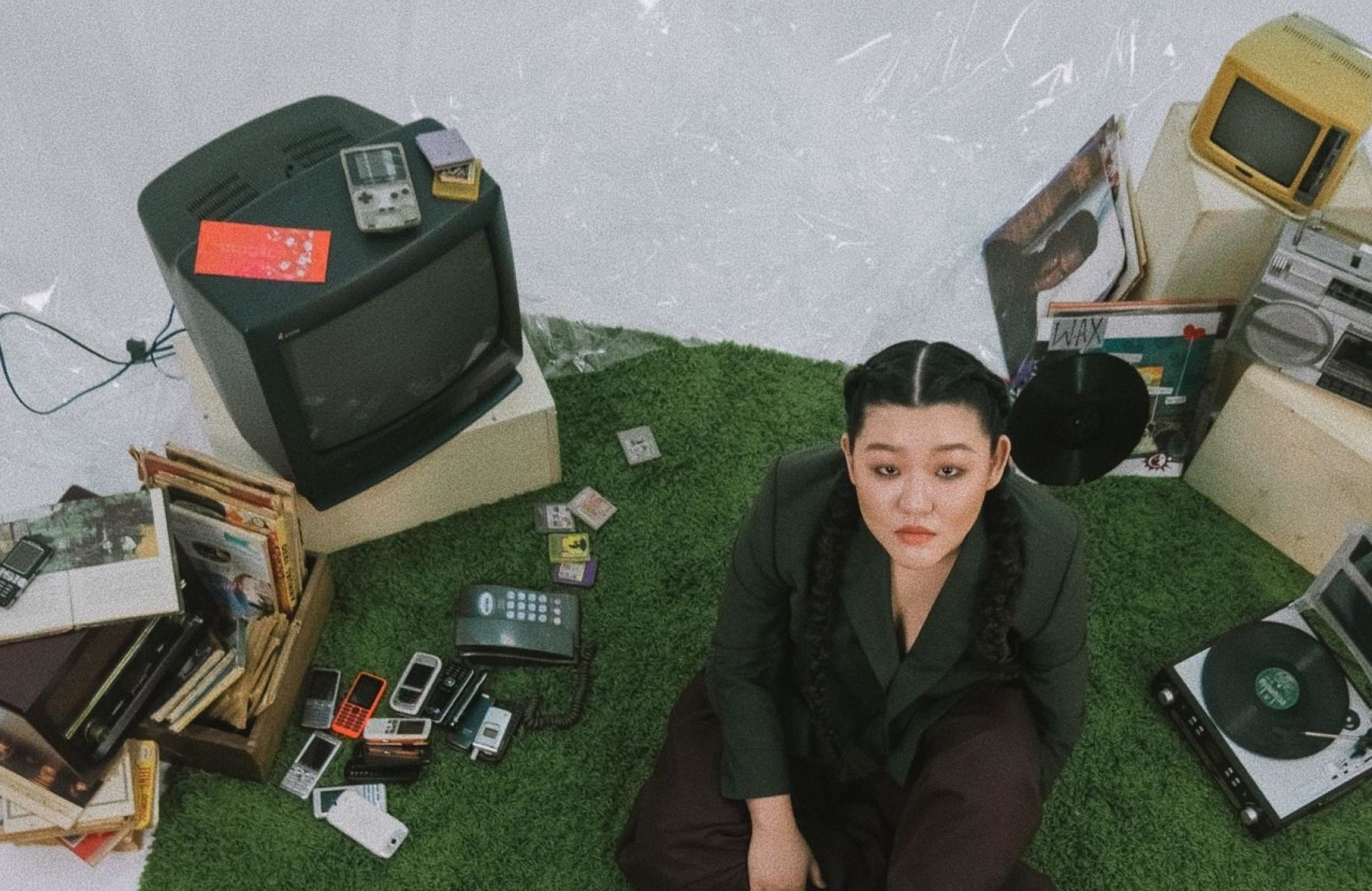 BASKL talks to the Kuching-born singer-songwriter about song creation and what's currently on her playlist.
By NABILA AZLAN
TikTok is an incredible platform for both reliving tunes from yesteryears and discovering new – sometimes even obscure – music. So it was a happy day when we stumbled upon 21-year-old Malaysian Nathanie Ngu on the app one day, sharing how her song Sunscreen came to life.
Nathanie, who plays a mix of sounds she would describe as Malaysian pop, fuses neo-soul and bedroom pop in neat little packages. The now-New York-based artist is currently in grad school, reading global affairs and economics, trading and data analytics. Over Zoom, BASKL managed to share a few laughs with the singer, while casually dissecting her music.
BASKL: What have you been up to?
Nathanie: School. I am almost done with my finals, so I've been making sure I don't lose track of time – but I have been playing shows here and there in New York, too.
How did you manage to dip your toes in music? Also, with making music and school going on at the same time, have you ever caught yourself at a crossroads?
As a kid I watched Barney & Friends and Hi-5, which made me really like music. I also sang in primary school and went on stage for things like storytelling. At one point, I even went for vocal lessons – but this wasn't something I thought I would grow up and go for. For me then it wasn't realistic, as I did not see a lot of that happening. Coming into college and then going for my undergrad (doing Business and then Finance) I got to know a bunch of musicians who taught me about production and creating music independently – and that was when I started doing this and enjoyed it. But it has never crossed my mind to give up school.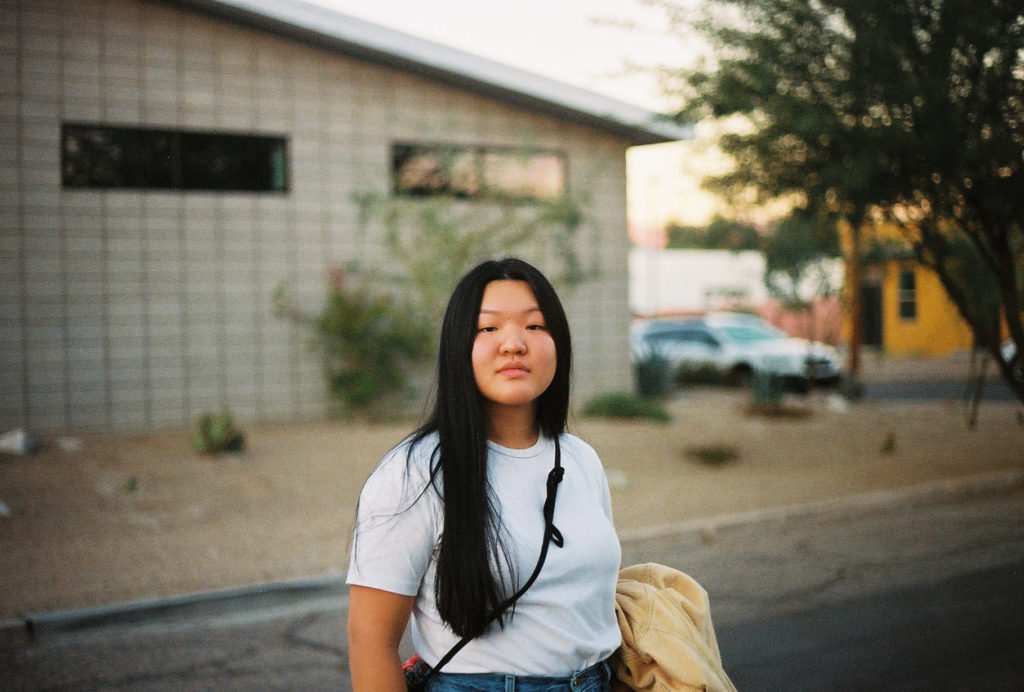 I wanted to go beyond Finance and do something more meaningful, where I would leave some impact. It is starting to get harder now, juggling music with grad school. Maybe that is a decision I will have to make one day, instead of dividing my energy between things. But stay tuned, because I don't know what's going to happen yet!
What do your songs have in common?
Mainly, they have all been written by me – some are produced by me, but they are topically different. They revolve around things I have wanted to talk about, or are 'keepsakes' of certain people and events. But some songs are 'stupid' and they are about… nothing. All of them vary conceptually but they're all an expression of parts of myself – even the stupid ones, where I would go about having fun or wanting to say some silly stuff.
Do you have a regular flow for writing or putting together songs?
I had a phase when I first started where I would be hyper-fixated on good concepts and messages, so I would write out whole stories and lines to make out certain narratives. Now, I just play a beat and freestyle it until something sounds good, before naturally putting words to it. I change my methodology every now and then, and this helps me keep things fresh.
How does your role as a creative director come into the process of making music? Would you call yourself fussy when it comes to realising ideas?
Yes and no! I think when it comes one's own stuff, everyone would think of themselves as particular because they have a certain taste but I wouldn't say I am too fussy. Whenever I have an idea, I try my best to make it happen but very often, it doesn't in the end – and that is OK sometimes. I cringe very easily at things, so if something I make turns out really cringey, I would back down from releasing it.
Thankfully, all the videos that I made for my last project (the EP) came out as close to my vision as they could be. Concepts are really important to me; even though the song is about something stupid, I still want to convey a message conceptually instead of it being super generic. I try to be cool!
How do you collect your thoughts to later be developed into songs?
I don't! I feel like my songs are random bursts of things. It's different pockets of life each time, held and expanded. I do not collect my thoughts and everything is just chaotic!
"I still feel like I'm not at 100% with my music but it's fine to be putting my songs out at this stage. I am still experimenting right now without being too fixated on creating a brand. I'm just having fun right now!"
Growing up, what kind of music were you exposed to?
We did not have a lot of music at home then. I grew up in Batu Kawa, on the outskirts of Kuching, Sarawak. My family did listen to the radio sometimes, so I knew Taylor Swift and songs like Like A G6 by Far East Movement and The Cataracs. Later, I would listen to my parents' Celine Dion CDs or Chinese music at my grandparents' house. It wasn't until I got my laptop during my teenage years that I got listen to more music on YouTube. Culturally, I have a lot of catching up to do – even to this day.
Have you written anything that captures your love and longing for home?
I actually have written a couple of songs, but have yet to release them – songs about my family, who mean the world to me and have taught me so much. On home and missing it, I feel like people who have never been to Malaysia would never understand what it's like. In Kuching where I'm from, life is so chill and pure. It's paradise to me.
Where will go you go from here? Will we see more of you as a musician…?
…or a politician? I don't know! In my mind and heart there are a lot of things. I think I would always write music – it feels like one of the most effortless ways of expressing myself. It's been a lot of fun to create and tell stories. Right now, my focus has to do with the climate transition – so maybe you will see me in Malaysia as someone focused on advocacy!
What three songs are in your current playlist?
This is probably the easiest question yet. In an unhealthy and constant rotation, I have been listening to dirty dancer by Orion Sun, I'll Erase Away Your Pain by The Whatnauts and All Bad by JID and Mereba.
And now… it's time for a Nathanie song roll-out! (Press play on the playlist below or go here.)
Sunscreen: I went cycling with a friend one time and got sunburned. I thought "Let me write a silly song about this" and it became a whole song!
Dollar Sign: Gosh, I'm kind of embarrassed by this one. I was in a phase of going "argh, capitalism" – annoyed yet calling myself out for being entitled, complacent and playing a part in the whole thing.
Paper: While Dollar Sign comes from a place of privilege, Paper is me arguing with my ignorant self.
Night Ride: Langston (Bristol) and I met on TikTok. He sent me some beats, I wrote some words and sang. He's cool.
yellow: …is about racism. It's a question to people much older, how they dealt with oppression and discrimination. Does it get better? It's me expressing the inability to cope with it, which feels like a fire that burns.
Day Ones: The first line goes "I cosplay as my old self". I felt like I was changing and people didn't understand how as a person, you do change. There was a disconnect with the people I used to know; they tell me I'm acting different yet we are all evolving. I learned how to stay attached to this new version of myself while honoring things in the past.
Nathanie is already working on her next musical project – in between school, of course. Follow her on Instagram or TikTok for more.