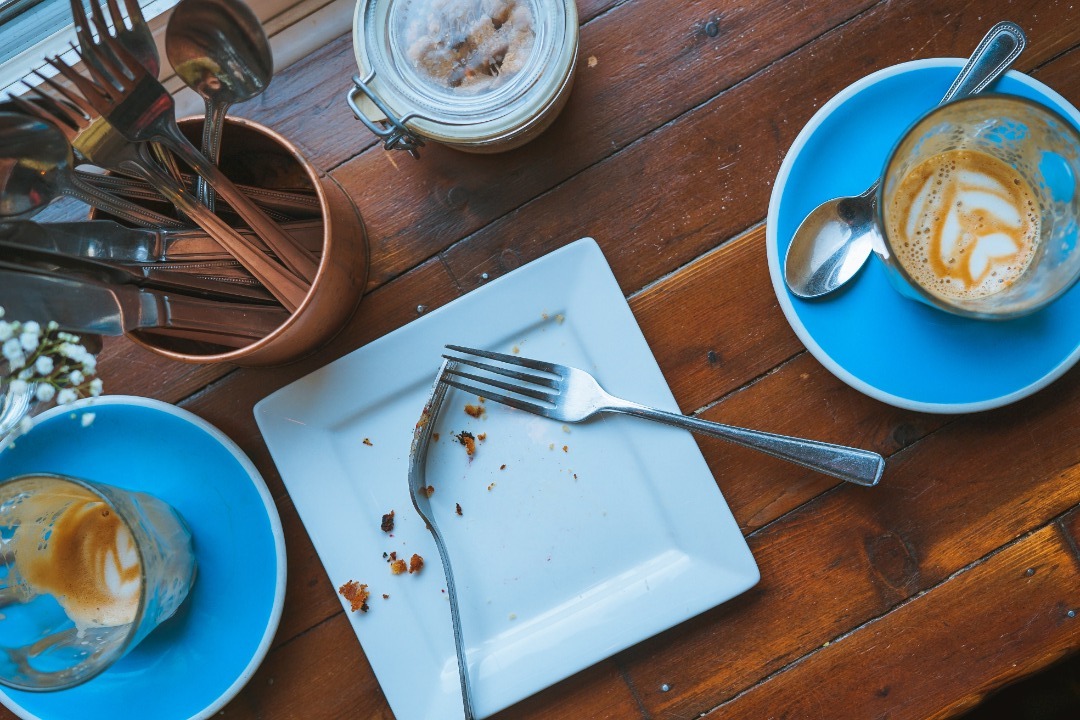 By MARTIN WONG
If the lockdowns have taught me one thing, it's that food always tastes better when it's not in a box. While some fare can survive the travel, others – sushi, pasta, toasted sandwiches, to name a few – not so much. And in more ways than one, the pandemic has enlightened my perspective on dining out: it's about the communal experience – the conversations, the relationships forged, and the untold stories tucked away within the flavours. As dine-ins are allowed again, here are several spots on my list that I've missed while I was all cooped up and will be visiting very soon!
Table & Apron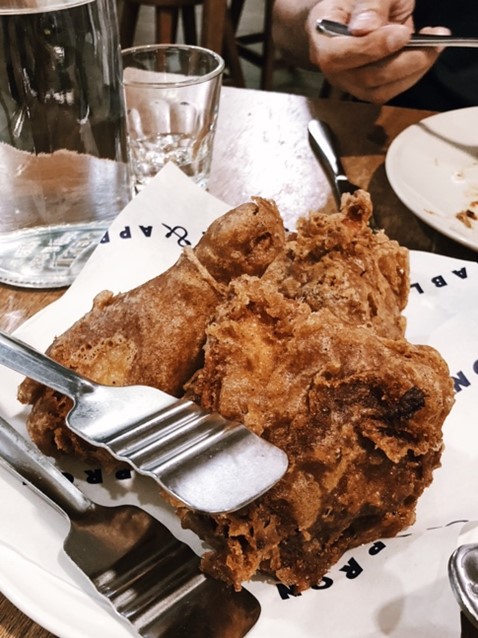 This cosy restaurant nestled in the quaint neighbourhood of Damansara Kim is all about comforting dishes, attentive service and a great experience from start to finish. (Sink your teeth into their stalwart buckwheat fried chicken, and you'll know what I'm talking about.) Having witnessed the evolution over the years from its "The Kitchen Table Restaurant" days, the end of every visit eagerly foreshadows the one to come – be it family dinners, birthdays, or get-togethers with friends. For now, you'll need a reservation as there's limited dine-in spots. Serves alcohol.
BASKL GO ARTSY TIP: Check out what's popping at the PJ Performing Arts Centre or make a visit to the G13 or Suma Orientalis art galleries, all comfortably located within the vicinity of Petaling Jaya.
VCR Stacks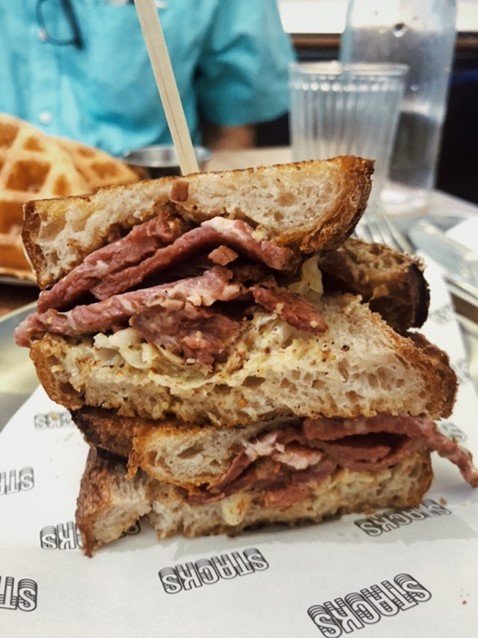 A relative newcomer to Mont Kiara, the aptly named, hole-in-a-wall sandwich shop serves up classic sandwiches (personal favourite: Pastrami Reuben) with sourdough sourced from their equally-fittingly named bakery next door, VCR Bakehouse. Expect nothing else but delicious stacks, freshly brewed coffee, and a limited selection of pastries in-store. But what I'd recommend is hopping over to the Bakehouse next door and giving their baked goods a go – and who knows, you might end up taking home a sourdough croissant or five. (Am I projecting? Guilty as charged.) Stacks is only open for takeaway now but you can dine in at Bakehouse! We hear they're opening soon! Checkout the menu.
BASKL GO ARTSY TIP: Segaris Art Centre and Artemis Art are both housed at Publika Shopping Gallery. When was the last time you appreciated some great art?
Joloko
If I could name a perfect spot for any occasion – and I mean ANY occasion – Joloko's it. Perfectly vibrant yet not overwhelming, this Caribbean spot in Chow Kit is the place to be for your next get-together, a finger-licking good time guaranteed. Finish off your meal with the signature Joloko Chili Cheesecake! (Don't knock it till you try it.) Perfectly accommodating for small parties up to large groups with a vegan-friendly menu to match, we promise you nobody's tummy will get left behind. Non-halal. Needs reservation. Serves alcohol.
BASKL GO ARTSY TIP: Take a 10-minute car ride to Central Market and give batik painting a try at Ainna's Artwork, or find your way to Ilham Gallery on Jalan Binjai, KL.
My Humble Bowl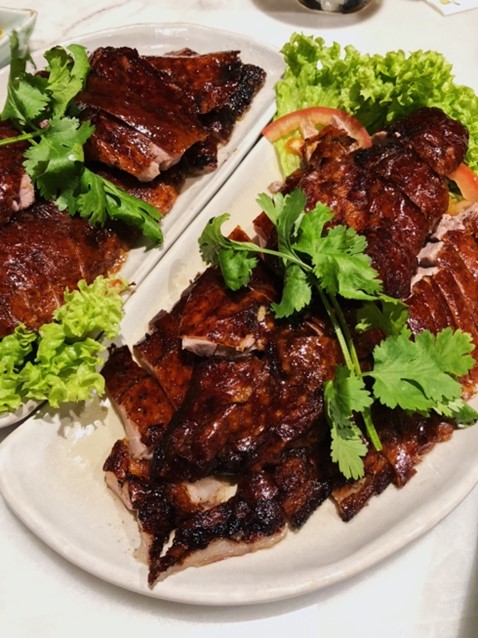 Situated at the up-and-coming The Stories of Taman Tunku at Bukit Tunku/Kenny Hills, you might recognise this eatery based on its menu's signature roast duck! After going through a couple of rebrands – Kenny Hills Bistro & Nam, namely – My Humble Bowl is born. Whipping up generous portions of local Malaysian favourites such as Curry Laksa, Salted Egg Yolk Fried Rice, and Hong Kong Kai Lan, the Halal, family-friendly restaurant strives to serve quality dishes prepared with premium ingredients, for Muslims and non-Muslims alike. But if it is your first time here, go for the whole roast duck that comfortably feeds four … or two starving individuals. Dine in allowed. Check out the menu.
BASKL GO ARTSY TIP: A quick 15-minute drive from Kenny Hills will take you over to klpac –– check out what shows are in and allow yourself time to immerse in the arts and all things theatrical. Before you take off, don't forget to spot the massive bookshelf mural at The Stories and take your perfect shot!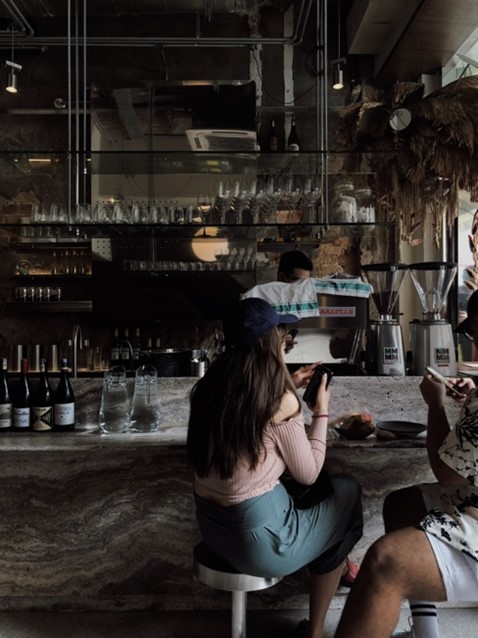 Small Shifting Space
A unique trait about this space in Petaling Street is that it's ever-evolving, and you'll find this quintessence present in the rotating natural wine selections, the seasonal resident chefs, and not to mention the private upstairs dining space that transforms to your heart's desire should you opt to rent the space out for a day/night. For the casual tippler like me, make yourself comfortable in the downstairs area, sample some of the experimental tapas and split a bottle of vino (or two) with your friends. The party's only as lively as the people who make it. (I highly recommend making a reservation as there is a limited seating area.) Dine in. Check out the website. Serves alcohol.
BASKL GO ARTSY TIP: Tucked between the rows of shophouses in Petaling Street lies Kwai Chai Hong, an alley for all great and grammable spots. Or take a brisk five-minute walk down to REXKL and discover the next exciting thing in town – we hear a tattoo pop-up hosted by The Poke Guy is happening this weekend!