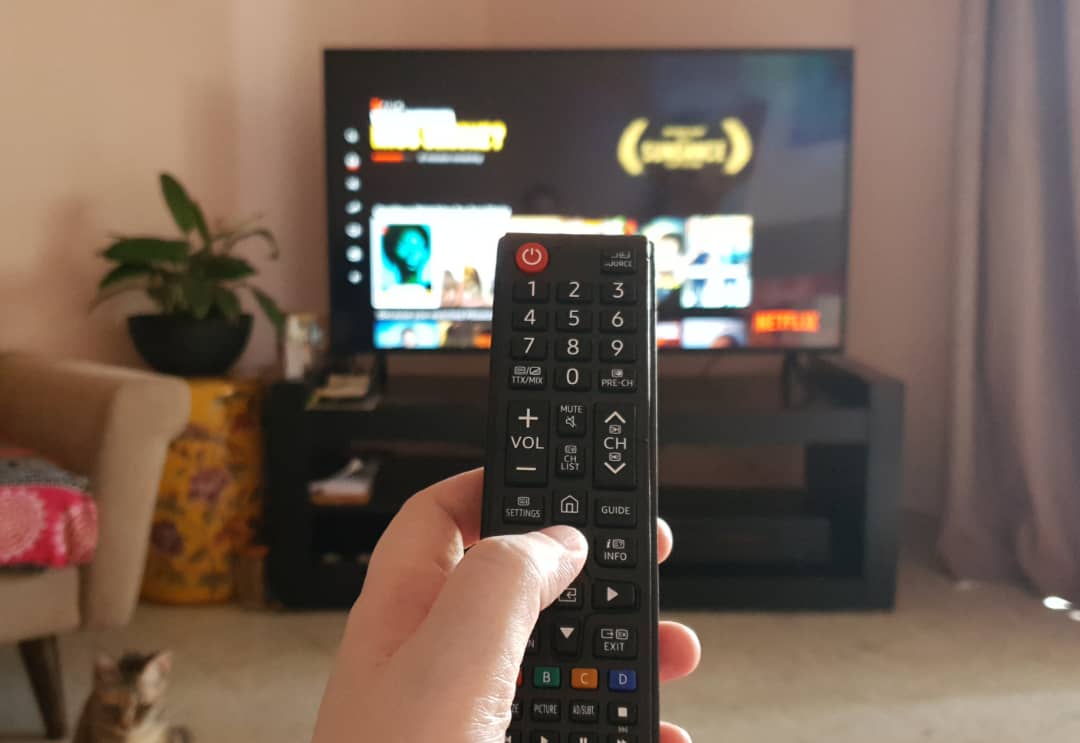 Malaysian lockdown days are here, so we've compiled a list of shows and series, which we hope will inspire you to appreciate the arts and get through this tough period.
By SOFIA SHAMSUNAHAR
Art can come in many forms. Art could be a joke that's well delivered, the composition of a shot, or a good outfit put together.
Malaysian lockdown days are here and we're not sure when they're going to end, so we've compiled a list of shows and series on Netflix, through which you can appreciate the arts and get through this tough period. We've got some gems in our Malaysian art industry that we want to let you know about too.
Here's a list of Malaysian stand up comedies, Malaysian films, documentaries and TV shows that we hope will inspire you to stay positive.
Laughter, the best medicine
Harith Iskander, one of Malaysia's most well-known stand-up comedians, has a Netflix special called Harith Iskander: I Told You So. The Netflix Original 2018 comedy, directed by Michael McKay, stars the Malaysian comedy icon Harith who talks about his awkward breakup with his ex-girlfriend, his hot doctor wife, and his experience winning the competition in Finland. Harith's jokes are wholesome, straying away from the classic dirty jokes to which other comedians tend to gravitate. With Harith creating comedy bits full of Malaysian-specific jokes, Malaysians looking for a lighter lockdown evening can give this hour-long special a go.
If you're looking for some quality comedy, you have to try Kevin Jay: Everyone Calm Down. This Malaysian stand up gem launched his Netflix comedy special in 2018, with Michael McKay directing the show. Kavin gives you belly laughs from talking about his frustrations on watching emm.. explicit material on dial-up Internet. He is witty enough to make ordinary things into jokes, such as how British people tell the time ("Half past? Half past WHAT?!") and coming under the cashier's judgment when buying condoms at the store. Performing his special in Singapore, this show is loaded with hilarious comparisons of Singapore and Malaysia. We hear the audience in his live show laughing to the point he has to tell them to "calm down"! If you're okay with swearing and tongue-in-cheek humour, Kavin Jay can stir up the routine of your lockdown days. (Okaylah, maybe not for the kids).
Another Malaysian comedian that's managed to snag a Netflix special is Dr. Jason Leong in Hashtag Blessed. The 2020 special, directed by Kubhaer T. Jethwani, stars the comedian who actually is a medical doctor as well ("Just to clarify, medical doctor, not a PhD holder, okay? I can contribute to society"). Leong makes jokes about what Malaysians can do compared to Singaporeans, having an Indian wife and getting away with things because he's a doctor. The doctor also creates bits that hit close to home, commenting on Protons, Hungry Ghost Festival and what it's like to be Chinese-Malaysian.
Made in Malaysia
Mukhsin, directed by the great Yasmin Ahmad, is a 2006 film that revolves around the two best friends: 10-year-old Orked and 12-year-old Mukhsin. Taking place in the paddy fields of Sekinchan, Sabak Bernam, Mukhsin is a story about the thrills and agony of first love, and explores what could happen when a platonic love turns romantic. The movie captures Malaysian village life, and the complexities of family dynamics. For those wanting to experience a renowned Malaysian movie, and remember what it was like to fall in love for the first time, Mukhsin is for you.
Inspired by Malaysia's 14th General Election, the 2018 film Rise Ini Kalilah follows the story of six Malaysian individuals from different backgrounds and their fight to make a change in Malaysia through the elections. The political drama, co-directed by Saw Teong Hin, Nik Amir Mustapha, M.S Prem Nath, captures how the ruling coalition Barisan Nasional lost its 61-year-long grip on power. Rise Ini Kalilah shares the message that when Malaysians come together, they can make a change.
Pekak is a dark Malaysian drama directed by Mohd Khairul Azri Mohd Noor. The film was sold in the 2016 Cannes Film Festival, and released in Malaysian cinemas later in the same year. Pekak is about a deaf drug dealer, who is dealing in order to afford Cochlear implants, and his relationship with Dara, a schoolgirl that he falls in love with.
Truth of the Matter
We know Taylor Swift as the girl who has too many boyfriends. Who writes songs about her break ups. Who was interrupted on stage at the MTV VMA Show by Kanye West. She's been the butt of many jokes in the media and on the internet because of this. In Miss Americana, we see Swift in a light the mainstream media never cast on her. We see how hard the artist has worked to get where she is, and how all the bullying she faced has impacted her. Swift opens up to us about how she used to live for the applause, live for validation, and how harmful that was for her. In this honest documentary, we get inspired by Swift's strength and also have a chance to reflect on how we have treated celebrities. For those who have heard Swift constantly playing on the radio in the past decade, Miss Americana is an eye-opening experience.
Becoming is a documentary on Michelle Obama, and the time where she toured for her legendary book Becoming. The documentary is an intimate look into the former first lady's life, capturing who she was growing up, her life during and after the Whitehouse. We follow Michelle on tour and see how sharing her story, vulnerabilities and struggles, has impacted and united people from different worlds. For those feeling lost during lockdown, Becoming is an inspiring piece that could help.
Struggling to find peace during lockdown? Headspace could be the start of your journey. The docu-series helps explain how meditation can help with certain struggles, such as anger, grief and physical pain, in an entertaining and helpful manner. Each episode is beautifully animated to help you feel calm, and ends with guided meditation sessions. For those wanting to ease into meditation, or looking for a way to feel more content, Headspace is a good place to start.
Alternative angles
Master of None fans have been waiting four years for the third season to come out. And when it did, many were surprised at what a different route the new season took. There's no doubt, Master of None Season 3 is an artistic venture. Instead of Aziz Ansari being the star of the show, Season 3 follows the story of a queer married couple Dennis and Alicia, and exposes the struggles in marriage, such as infertility and career success. Aziz appears briefly twice in the whole season. The visual aesthetics of the series is what makes the piece stand out. The lives of Dennis and Alicia are captured in static wide shots on 16mm film, where we see the couple do mundane tasks like laundry and feeding the chickens. The stillness of the show, different from the other fast-paced series that Netflix is producing, can be unsettling at times, making us have a more honest glimpse on the ups and downs of marriage. Master of None Season 3 is for those wanting an alternative watch, who enjoy artful cinematography and enjoy seeking a deeper meaning in art.
Chef's Table is a visual feast for your eyes. In each episode of the series we follow the story of an internationally renowned chef. Each story unfolds with food on the chef's menu, giving us a chance to learn how meaningful each dish is. The stunning cinematography of each episode makes us truly realise how cooking is an art form. For those who have picked up cooking as a way to cope with lockdown, Chef's Table will help fuel that passion.
Girl Boss is "loosely" based on the true story of how Sophia Amoruso went from selling vintage clothes on eBay to building the multi-million online fashion empire Nasty Gal. This comedy reels you in with the main character of Sophia, her bold personality and killer outfits. Full of unexpected plot twists and fast-paced dialogue, you're on quite a ride following the story of how Sophia grew her business.
Binge watching shows are easy in times like this. Throwing in shows that inspire you to create could help make the binge watching a little more fulfilling. What shows do you watch to help you feel creative? Leave us a message.