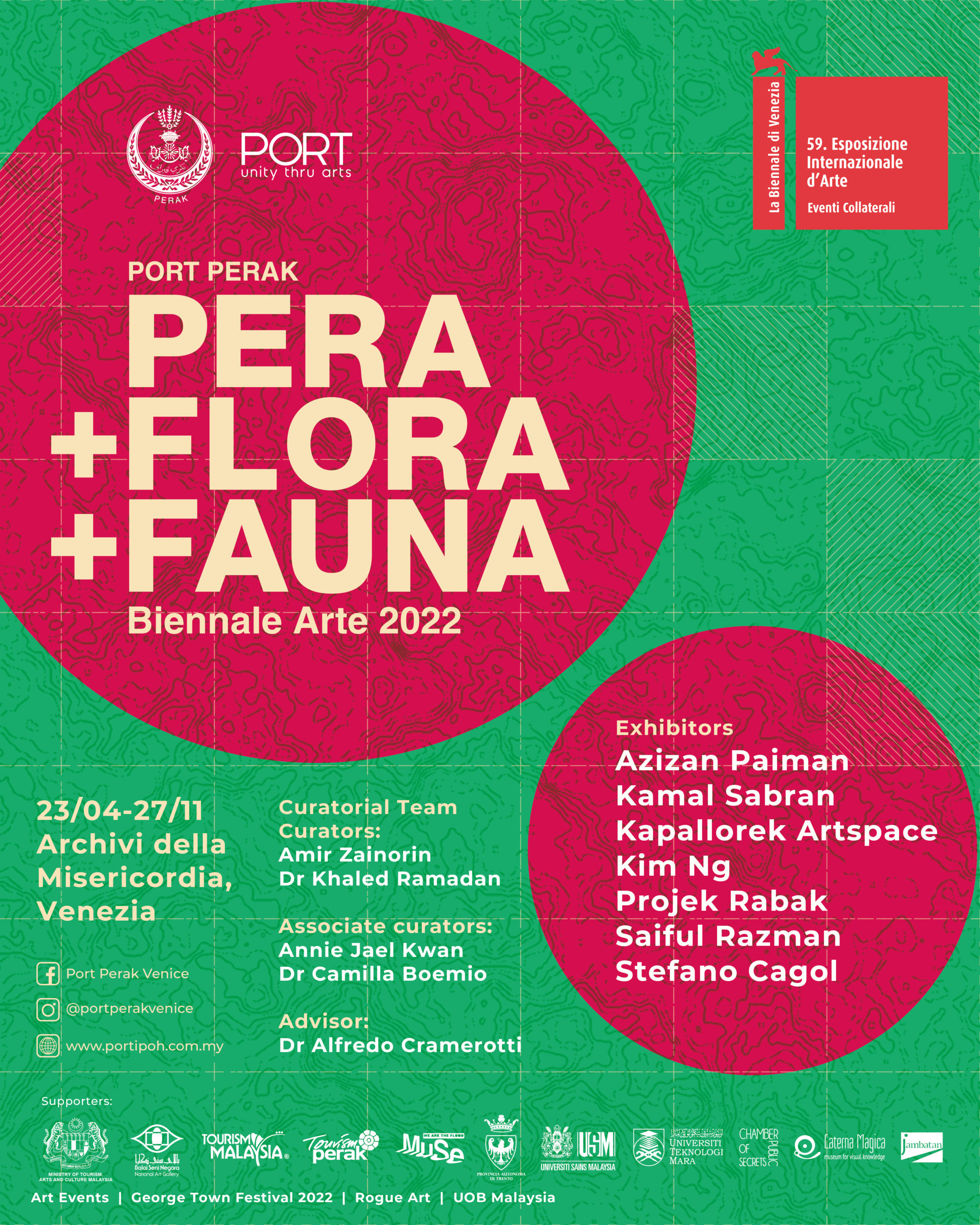 A line-up of Malaysian artists will take their art to the Biennale Arte 2022 in Venice, Italy. Who are they and how did this curation come about? BASKL talks to the team behind the group exhibition.
By NABILA AZLAN
This year's Venice biennial (59th International Art Exhibition – La Biennale di Venezia) takes place from April 23 to Nov 27 at the Archivi della Misericordia, an exhibition space in Venice, Italy.
In late 2021, the Perak-based art community, People of Remarkable Talents (PORT) were entrusted with taking a line-up to the grand event. Spearheading the commission called Pera + Flora + Fauna under PORT Perak is general manager of PORT, Nur Hanim Mohamed Khairuddin, with curators: Denmark-based Malaysian artist and co-founder of the artist association Jambatan, Amir Zainorin, and Lebanese curator-art historian-writer Khaled Ramadan lead the curatorial team with two associate curators, Camilla Boemio and Annie Jael Kwan.
BASKL talks to Hanim, Amir and Khaled as well as project manager Zulhamizan Samsudin (Mizan) to learn about what PORT has to offer at the Biennale.
Read also: PORT Ipoh finds ways to support Perak's creative practitioners
#1: This is the second time Malaysia will be part of this momentous art event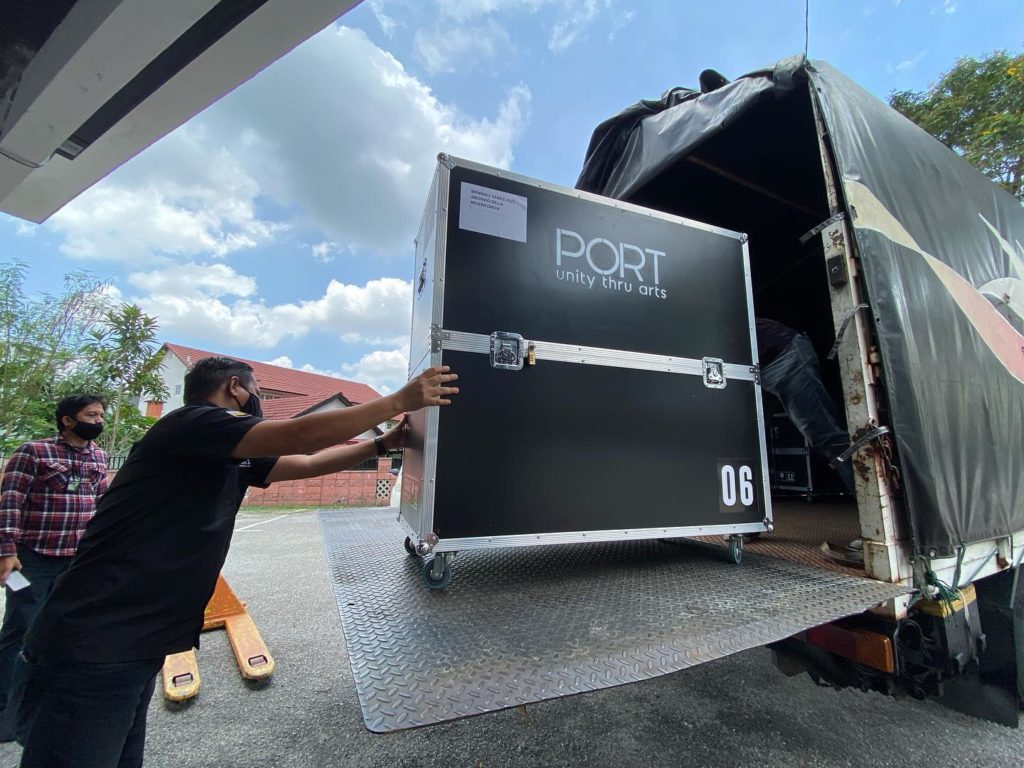 The Venice Biennale first saw Malaysia through the exhibition Holding Up A Mirror in 2019, which dissected the concept of identity and society with regard to political, social and economic shifts.
This time around, Pera + Flora + Fauna (PFF) takes a different tangent, namely how the relationship between man and nature has brought forward multiple historical and cultural milestones, all while giving rise to an array of conversations. It is scheduled amongst 30 collateral events open to the public beginning April 23.
Such observations and interpretations follow a closer look at especially the state lands of Perak, focusing on the concept of being indigineous and the ownership of history. The project is an exploration of coexistence, resilience and spirituality. Perak's Chairman for Housing, Local Government and Tourism committee and PORT member of the board of directors, Dato' Nolee Ashilin Dato' Mohamed Radzi, says in the official press release: "The State of Perak is dense with its diverse flora, fauna, historical and cultural assets. The fact that this project has been accepted by the main curator of the Biennale has made us very proud."
#2: PERA + FLORA + FAUNA's prep took less than a year
The 59th Venice Biennale was supposed to take place earlier but was postponed because of the COVID-19 pandemic. Khaled, who was the curator for the Maldives Pavilion at the 55th Venice Biennale says: "Speaking from personal and professional experience, this is a major event in the art world. It is rather important for many countries to contribute at the national pavilion or in some cases, as a collateral event."
Amir, Hanim and Khaled have been in conversation since January 2021 but PFF was only notified of its acceptance in December. "Due to the short notice, I'm surprised we managed to pull this off," says Hanim. "We officially started working on this in January; we had to secure the artists as well as funding. Even the curators are working pro bono at the moment!"
How does the essence of PFF come about? Says Khaled: "Nature here in Malaysia is a driving force. We look into this constellation of human-nature relationships, and what it's like. Amir brought to my attention the eye-opening social structure of lives in nature." On the theme of nature meets culture, Amir adds: "I have been living in Copenhagen (Denmark) for the past 20 years. This is me having reflections and an interest into my roots, the history of my country. Taking a look back to research these topics is how this started for me."
Amir and Khaled agree on the premise of how when one disengages from the historical and contemporary, he or she is left out of crucial, current issues. Drawing into this, Khaled says: "It's good how we can bring about a platform that can open a debate in the art world, keeping Malaysia – and Perak, more specifically, into the scope of it."
#3: PFF features three live performances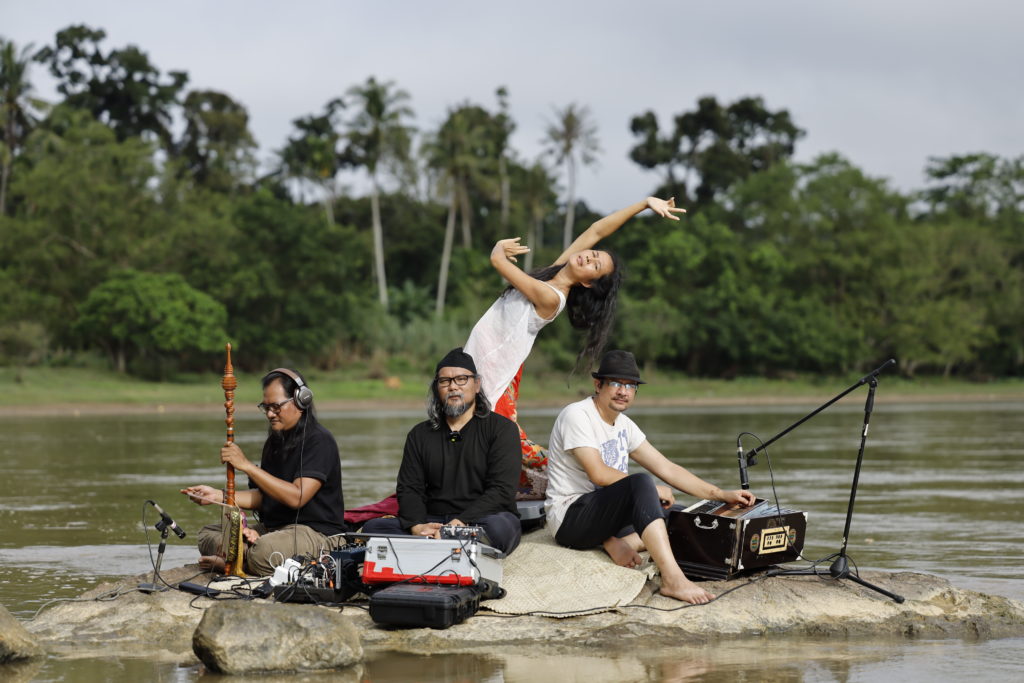 Six contemporary Malaysian artists and one Italian artist will transport their creations over to Venice. They are Saiful Razman, Azizan Paiman, Kamal Sabran and Kim Ng, as well as art community Kapallorek Art Space and multidisciplinary collective Projek Rabak, joined by Stefano Cagol.
Transporting a good balance of digital and formalist art, there are three live performances to be held at the venue: (i) Featuring Ronnie Bahari of the Semai tribe, activist Shazni Bhai and indigenous intermediary Yahya Torek, The human status, Indigenous Me-We (by Ronnie Bahari, Shazni Bhai, Stefano Cagol, Amir Zainorin, Dorian Batycka, David Lopez, Khaled Ramadan & Yahya Torek); (ii) Ssegar Angin: The Healing Art Project (by Kamal Sabran and Aida Redza); and (iii) We the Mengkuang (by Projek Rabak).
"We are confident with how these artists have responded to our theme," says Hanim. All newly produced works are filled to the brim with the artists' personal philosophies and work ethics; and aim to inspire a discourse of how indigenousness and nature are moved by mainstream cultural attitudes of industrialised nations.
Like educator and activist Dr Cesar A. Cruz's famous quote, "Art should comfort the disturbed and disturb the uncomfortable", the curators promise to "make noise" with their artistic line-up.
Khaled says: "We are theoretically preparing ourselves to defend the choices of these artists. They have inserted themselves into the title of the scene, yet there will always be two sides of a story – some people may misinterpret things. This is a consequence but as we want it to have some kind of debate, we choose not to play safe."
He adds, "We are giving a new format and energy to an otherwise long-standing debate. Our hope is to channel discourse in the correct direction."
#4: This might be coming to Malaysia
We're heavily counting on it! "It's important for the Malaysian public to see what we have brought to Venice," says Amir. Hanim adds, "We have actually discussed this and already we have several spots to try to get our hands on. Hopefully, we will be able to install this in Malaysia – and the galleries are ready for it."
Gathering their takeaways from a large-scaled commission like this, the four of them are asked to share the lessons they have learnt. This is project manager, Mizan Samsudin's second year with PORT and already he's tackled many creative challenges to successfully push this exhibition through. He notes, "Every day since the participation announcement, things were stressful but meaningful. New day, new problems, new methods of solving them." Says Hanim: "It got easier because we wanted it to happen – everyone has been working passionately. Collaboration and consensus are crucial so we know we are of the same spirit."
"It has all been a big learning process, as well as about working together with other people," notes Amir. To add, Khaled says: "One definitely couldn't do a project like this alone, it's very much a collective project. The process never stops."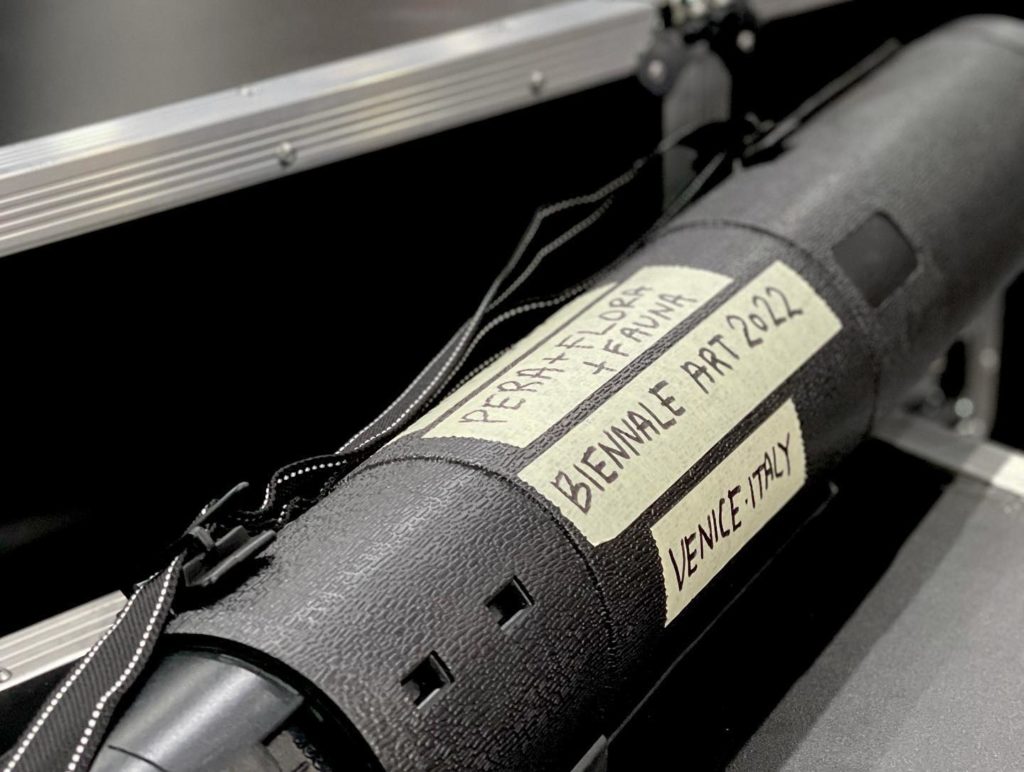 To discover more about Pera + Flora + Fauna, go to PORT Perak's Instagram or official website. Preview the Events Schedule here.